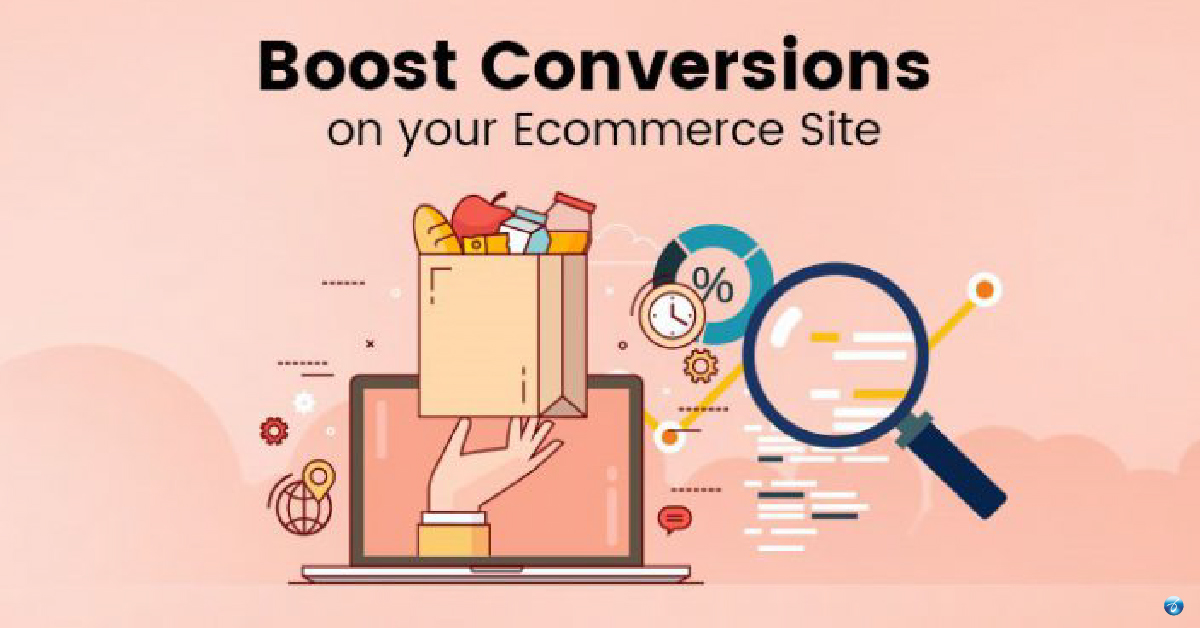 Maximising the number of sales is the ultimate goal of running an online store. Boosting the conversion rate of your eCommerce business is the best thing you can do to make better your business. However, conversion optimization remains one of the most neglected parts of digital marketing in spite of its importance. Due to which the money invested to drive traffic through different ways of generating traffic turns futile. So, it becomes extremely necessary to invest time in optimizing conversion.
Let's check some ways to boost your

E-commerce

conversion:
1. Product images matter
When it comes to purchasing products online, customers want to see the products they're going to buy. It's the most important factor to make the visitors convert into customers. Using high-quality product images is very necessary if you want to give a boost to your conversion rate. The better the product images, the better is the chance of conversion rate. Make sure to use multiple, high-quality product images offering different views of the products. Users should also be able to zoom in the images to have a detailed view.
2. Make use of videos
Product videos are another best thing you can do to get more conversions. Using product videos will make the users have better insights into the product and help them to make purchasing decisions. You can start with creating videos of a few products and see the impact it is offering.
A large section of people does online shopping using mobile devices these days and the number of mobile users is increasing constantly. Make sure your website is mobile optimised so that customers get the best shopping experience on such devices.
4. Eliminating shipping fee
Shipping fee often takes away customers as they don't like giving an extra charge for shipping. Eliminating the cost of shipping can get you more customers.
5. Reviews and ratings
For customers, product reviews and rating matters a lot as they want to know if the product is really good or not through the words of the ones who have actually used. It thus helps them in making purchasing decision.
6. Product recommendations
It's seen that customers land on the wrong page sometimes. Based on the search history of the customers, you can recommend products so that they find the product they're looking for and buy it.
7. Multiple payment options
Offering different payment options is important when you run an online store. A significant percentage of customers abandon their shopping carts during checkout due to the absence of the payment option they are looking for.
8. Security badges
For customers buying online, data security is a great concern. Using security badges is a great way to make customers remain assured that their information is safe with you and they can do the transactions safely.
9. Add pictures of products with happy customers
As people like visualising the product after receiving, adding photos of happy customers can enhance your conversion rate. You should offer an option to upload photos of received products along with the review.
10. Optimising speed
Speed matters a lot in deciding whether you'll have a good or bad conversion rate. Poorly optimized pages will drive away a significant amount of visitors and a large chunk of money invested for lead generation gets wasted. Ensure to optimise the loading speed of your website, so that visitors don't leave your website for low loading speed as people have a variety of options these days.
 * * *
Have questions? You can drop us a few lines at: info@revalsys.com
For more information, you can reach us at: www.revalsys.com.
With 10 years of proven excellence, Revalsys Technologies is a platform that offers end-to-end IT services and digital solutions. Be it Website Designing, Website Development, Application Development, Product Engineering, Business Process Consulting, Digital Marketing Services like SEO, SMO, PPC etc., Cloud Infrastructure, Hosting Services, Mobility, Database Design and Development, Database Administration, Design Studio, Microsoft Technologies, Java Open Source Development, Mobility Services, Front-end Technologies and Network Engineering, we offer various technological solutions.
Our services include RevaleBiz, RevalCRM, RevalHRMS, RevalINTRA, RevalCMS (Reval Content Management System) and E-commerce Marketplace Solutions. From the inception of the project to review and beyond, you'll remain informed and empowered. We don't just provide customer satisfaction, we provide delight.
We are here to help you by becoming your technology partner!