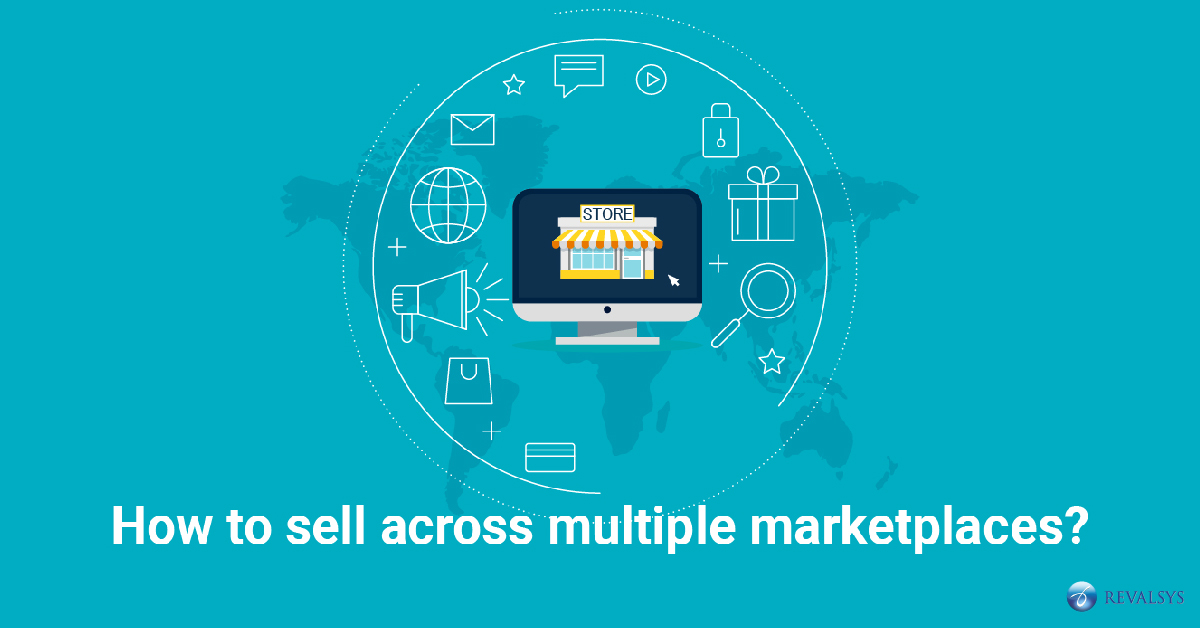 As consumers are shifting more towards virtual shopping experience, online marketplaces or e-commerce marketplaces continue to boom. Marketplaces offer eCommerce businesses to reach a wider audience attract potential customers based on the varied online platforms they use.
There are various online marketplaces that you can make use of as an eCommerce retailer. Choosing the right platforms is what matters the most when you decide to sell on multiple marketplaces. While selling on multiple marketplaces, you should be aware how your stocks and products will be added to the marketplaces. Managing stocks across all marketplaces and handling product data could be a challenge. This could be overcome by integrating your own website with the marketplaces.
Find a few things which might be helpful in selling across multiple marketplaces:
Do a proper research
There are a good number of marketplaces which are available to get your products listed. Along with global marketplaces, there are vertical as well as horizontal marketplaces that sell specific categories of products such as clothing, jewellery etc. Make a list of the marketplaces relevant to the products you will sell and the pros and cons of the marketplaces, as well. This is a good approach which will help you to prioritise your focus.
Understand the terms and conditions and fee structure
Make sure to understand the terms and conditions along with the fee structure. It will help you to make an analysis of the return on investment and there remains no confusion.
Know how each marketplace works
You should be very clear about how the marketplaces, ones you're willing to partner with work. Knowing how well you can leverage the marketplaces is important as your business is going to depend on the marketplaces alone if you don't own your own online store. Once you are clear about the work structure of the marketplaces, you can create your seller accounts for the marketplaces.
After selecting the marketplaces and partnering with those, you can start selling your products. After a few months, you would be able to make out the marketplaces that are performing well. It will help you relocate your effort and time so that you get the best returns.
Helpful Tips
Here's a checklist of things you need to follow when you sell your products across multiple marketplaces:
Make sure to promote your products with professional, high-quality images.
Provide influencers in your industry the samples of your products and get the feedback, as well.
Ask people known to you to use your brand's products and ask for reviews after using those.
Promote your products on different social media channels.
Give discounts and launch offers.
Blog about your products that is share-worthy on different platforms.
Have the right keywords for the products.
To promote your products on the marketplaces, make use of sponsored advertisements.
Keep eye on your competitors and accordingly update your product portfolio.
 * * *
Have questions? You can drop us a few lines at: info@revalsys.com
For more information, you can reach us at: www.revalsys.com.
With 10 years of proven excellence, Revalsys Technologies is a platform that offers end-to-end IT services and digital solutions. Be it Website Designing, Website Development, Application Development, Product Engineering, Business Process Consulting, Digital Marketing Services like SEO, SMO, PPC etc., Cloud Infrastructure, Hosting Services, Mobility, Database Design and Development, Database Administration, Design Studio, Microsoft Technologies, Java Open Source Development, Mobility Services, Front-end Technologies and Network Engineering, we offer various technological solutions.
Our services include RevaleBiz, RevalCRM, RevalHRMS, RevalINTRA, RevalCMS (Reval Content Management System) and E-commerce Marketplace Solutions. From the inception of the project to review and beyond, you'll remain informed and empowered. We don't just provide customer satisfaction, we provide delight.
We are here to help you by becoming your technology partner!