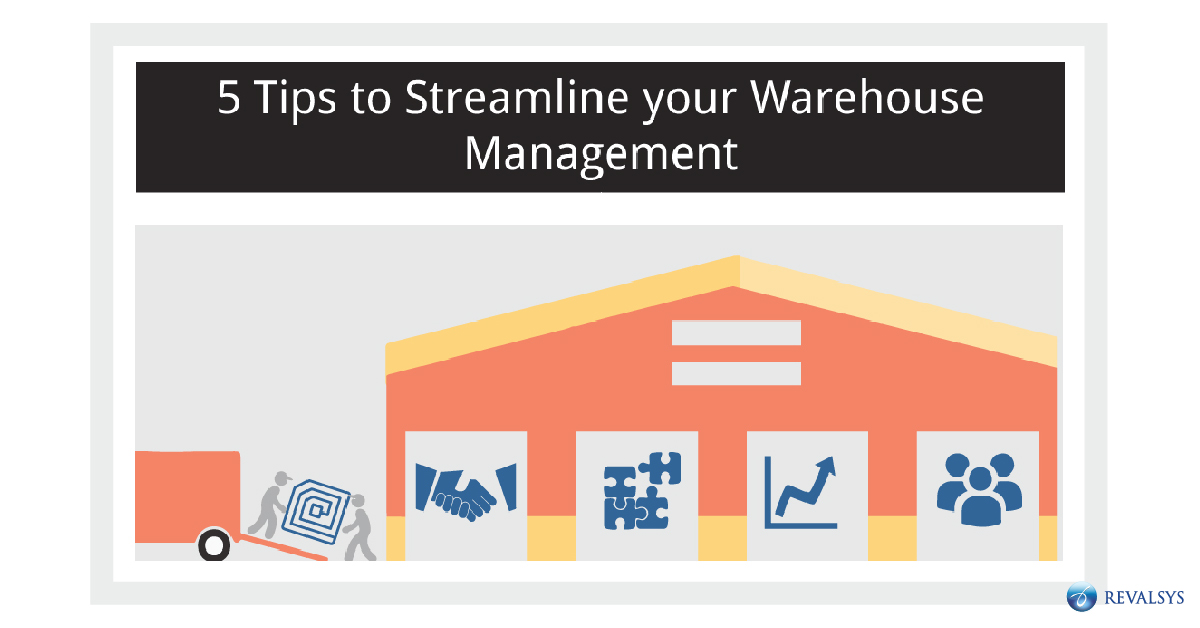 The success of a business depends highly on understanding and managing the inventory. Inventory control is buying new products; you should be very clear what you need to buy, how much to buy and when to buy. Holding inventory means a lot of cash has been tied-up. You should have a good inventory management as it plays a crucial role in the growth of your business. A good inventory management not only saves a lot of your money, it also makes better your cash flow.
Best Practices for an Effective Inventory Management
1. Categorise Your Inventory
It's not necessary that all items in the inventory are of equal importance. So, categorising your inventory ensures that the items in demand are available always. Make sure that the less important items take less space and the ones that are important takes more space. This is one of the most important steps you can take to have an effective inventory management.
2. Demand Forecasting
Accurate demand forecasting is the key to potential savings in inventory management as both undersupply and oversupply of products can cost you greatly. Due to economy, seasonality and business trends, the stock amount needed may fluctuate. But when you do demand forecasting accurately, you can ensure that you don't run out of stock of the required products even if you've minimal stock.
3. First In, First Out
One of the best practices of inventory management is 'first in, first out'. It means you should sell the oldest stocks first. This principle is very important if you're selling perishable items so that you don't have any unsellable spoilage. In order to follow this principle, you should have a warehouse that is fully organised.
4. Cycle Counting
Cycle counting is one of the key ways of maintaining an accurate inventory. Measuring the existing process' success and maintaining potential error sources' accountability is possible with cycle counting. It can be done through full-building counts or perpetual inventory count maintenance.
5. Process Auditing
One of the main principles of inventory management is auditing and that most often and early. Process audits help in identifying proactive error source. So, it should be done at each transactional step—from receiving orders, shipping and all the inventory transaction that takes place in between.
When you have a proper inventory system, you remain aware of the exact number of products you have. And based on the sales, you can make out when you will run out of stock and replace those in time so that you don't lose sales. It also helps you plan ahead so that you keep aside cash to buy more items. Managing inventory wisely is critical to the success of any business.
 * * *
Have questions? You can drop us a few lines at: info@revalsys.com
For more information, you can reach us at: www.revalsys.com.
With 10 years of proven excellence, Revalsys Technologies is a platform that offers end-to-end IT services and digital solutions. Be it Website Designing, Website Development, Application Development, Product Engineering, Business Process Consulting, Digital Marketing Services like SEO, SMO, PPC etc., Cloud Infrastructure, Hosting Services, Mobility, Database Design and Development, Database Administration, Design Studio, Microsoft Technologies, Java Open Source Development, Mobility Services, Front-end Technologies and Network Engineering, we offer various technological solutions.
Our services include RevaleBiz, RevalCRM, RevalHRMS, RevalINTRA, RevalCMS (Reval Content Management System) and E-commerce Marketplace Solutions. From the inception of the project to review and beyond, you'll remain informed and empowered. We don't just provide customer satisfaction, we provide delight.
We are here to help you by becoming your technology partner!