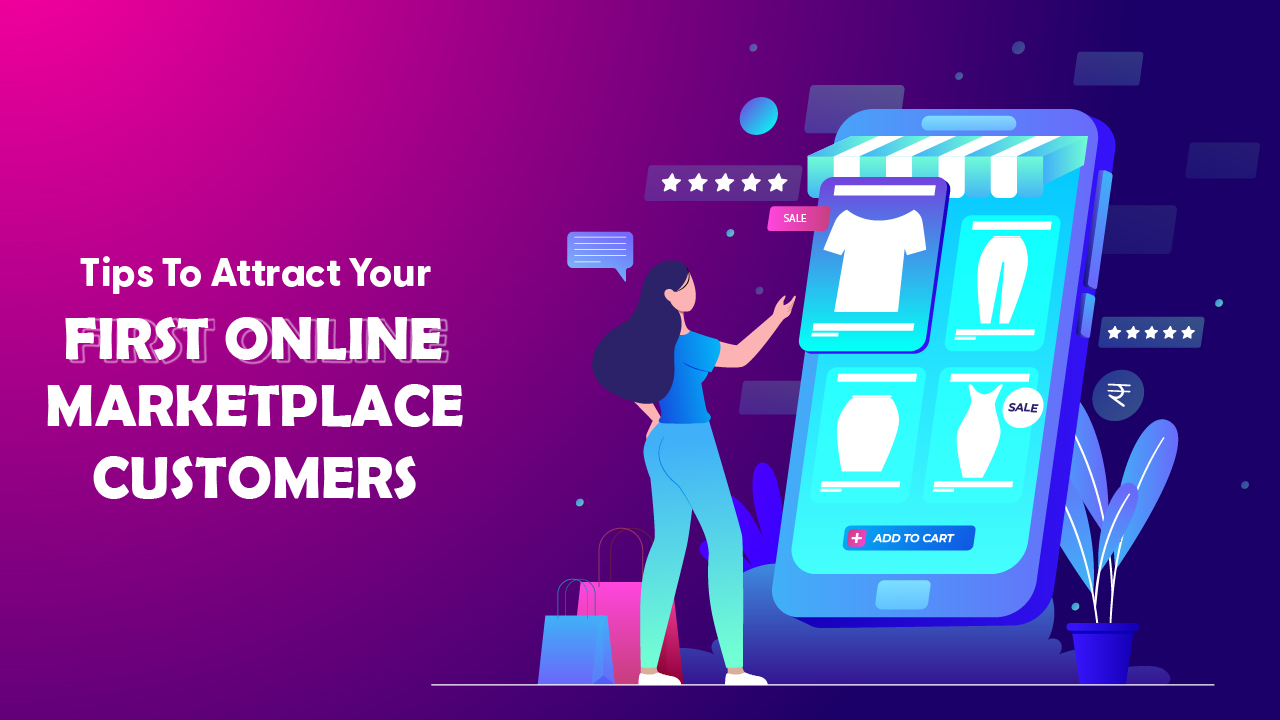 Customer acquisition is crucial for the success of any business that sells goods. It helps them to generate revenue and grow the business by expanding their market. One common misconception many new online marketplace owners have about attracting customers is "if you build it, they will come". In reality, customer acquisition takes as much time and effort as setting up a business does.
If you have just established an online marketplace, this article lists for you the ways in which you can attract your first customers:
Promote The Business Using Social Media
Meeting your customers where they are is crucial to attracting them. About five billion people use social media and that number is only expected to increase, which makes it the best marketing channel for businesses. Using social media can help your business in the following ways:
A good first impression can create trust and confidence in your customers. You can speed up your login process by allowing your customers to log in using their social media accounts.
After purchasing and using products, customers share their experience of using them on social media. This can help to spread the word about your business and attract customers as most people seek the opinions of their friends and family members before choosing a brand to make a purchase with.
You can add a social sharing button on your website to enable your customers to share its link on their accounts or other social media websites.
Many social media websites have a "Shops" feature that allows you to directly sell on them by linking the products from your website to your social media posts.
Optimise The Website For Online Search Engines
Like any other website, an online marketplace gets more visibility when it is optimised for online search engines. Online search engines place SEO-optimised websites at the top of their results, which brings the websites high traffic and revenue. Following are the ways in which you should optimise your business's website:
The homepage and the category pages should be optimized using relevant keywords in page titles, headings, URLs, and product descriptions.
The product listings should contain all the relevant product details that your potential customers will look for before purchasing them, such as their names, model numbers, sizes, colours, materials, etc.
Posting blogs regularly can help to keep your website fresh and bring more visitors to it.
Designing the website for mobile devices is an important part of optimization as most customers search and shop for products using these devices.
Rope In Influencers
Influencers have a large social media following, and partnering with them can help you to increase your brand awareness among their followers. You can give them free samples of your product and ask them to post about their experience of using it on their personal social media accounts, blogs, or YouTube channels. You can also collaborate with influencers on social media posts that promote your product on both of your accounts.
Encourage Referrals
Customer referral is a marketing strategy that uses word of mouth to attract customers to businesses. It is a great way for businesses to reach out to potential customers as they are more likely to purchase from brands that their friends and family members refer to them.
You can leverage your satisfied customers to grow your business for free by asking them to refer others to you. You can offer incentives such as free product samples to the referrers and referees or coupons/discounts to the referrers for every referee, or to the referees on their first purchase, or on the first joint purchase of the referrers and referees.
Start A Loyalty Program
A loyalty program is a marketing strategy that rewards frequent customers of businesses. It is an effective way for businesses to increase customer satisfaction and loyalty. In this program, like in a referral program, you can offer customers coupons/discounts on their next purchases, free samples of your upcoming products, etc.
Integrate Multiple Payment Methods
Payment is an important step in the purchase process as it completes transactions. Many physical and online payment mode options are available today, and different customers prefer different ones. By offering customers multiple payment and currency options, you can increase your customer base and earn the loyalty and trust of your existing customers. This can help you to reduce your cart abandonment rate and drive more repeat purchases.
Start A Blog
As mentioned before, posting blogs regularly can help to keep your website fresh and increase the volume of visitors to it. It can also help to establish you as an expert in your industry. These articles should be concise, informative, and visually appealing with photos and videos. Your customers are more likely to keep coming back to read your blogs if they find them to be useful. You can ensure this by offering them product recommendations or tips for using the products, or by answering their FAQs in your blogs.