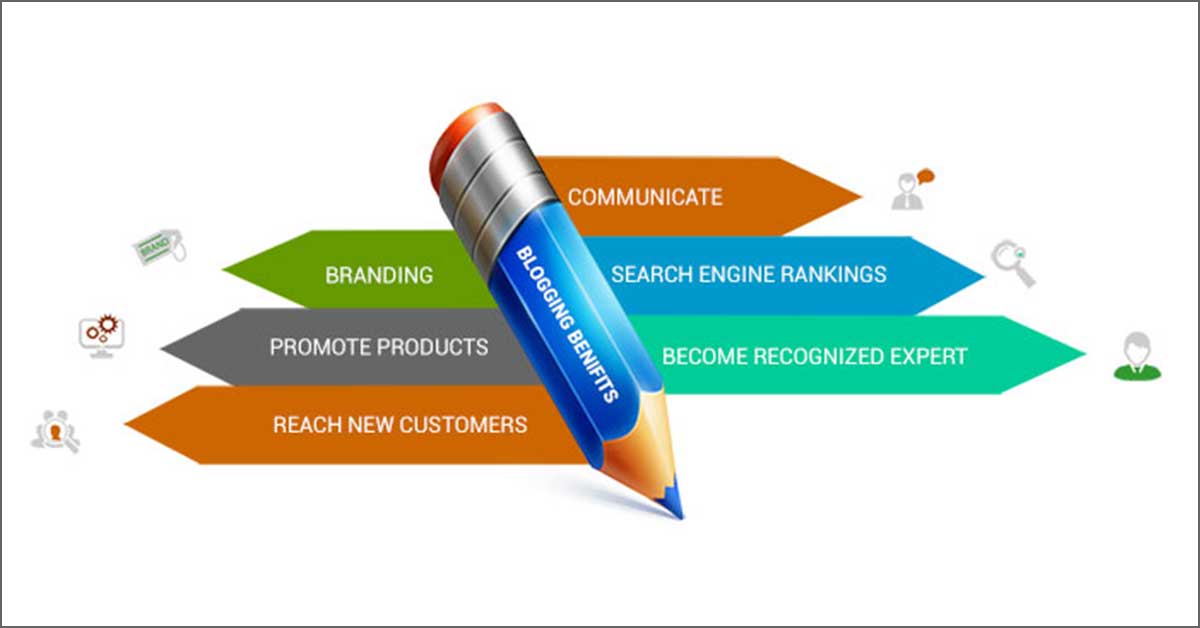 With most of the businesses turning online, marketers are adopting different types of digital marketing strategies to promote their brands, products and services. And blogging has become part and parcel of every marketing strategy. If you haven't adopted this digital marketing strategy till now it's not that late. When used in the right way, the advantages of writing business blog can be tremendous.
A blog can be helpful for your business in many ways—
Enhance brand awareness
Promote your products and services
Encourage customer interaction
Enhance customer engagement
Reach a large section of your target audience with the help of content marketing
Increase search traffic
Generate leads
Build loyalty
Here are a few tips regarding the use of blog for the betterment of your business.
These tips will definitely give you an idea how to start blogging the right way so that this business strategy really works.
Have a plan: Before using blog into your business, make a proper plan as you need to achieve certain goals. Unlike regular blogging, business blogging should be taken seriously as your business need to be benefitted with it.
Use your website for blogging: For better results, let the blog be a part of your website as blogging directly from a website helps in driving more traffic and provide better conversions.
Commit to posting schedule: Consistency is what matters a lot for effective blogging. You should very well know at what time intervals, you need to post blog. So, you need to make a proper schedule how many articles you are going to post in a week and commit to the schedule. However, you don't have to publish blog post on a daily basis.
Make a list of blog posts: You should make a list on the topics of blog posts which are relevant to your business. Any suggestions or queries of your clients may turn out to be useful topic for your company's blog.
Provide content that offer value: Blog is meant to provide different types of valuable information to your target audience. In order to make content marketing successful, you need to make sure that content you're offering are high-quality and are providing real value to the customers. Don't try to sell your products or services through your blogs, rather it should be engaging enough and serve as a store house of valuable information.
Make your blog

search engine optimized

: The content you provide on your blog post should be search engine optimized so that when people type certain keywords, your articles appear on the search list, that too on the top. It will help you gain more leads, sales and revenues.
Deliver your own media content: Produce your company's own media content as it helps in getting better exposure. Using your own images and videos with watermarks of your company's name or URL help your blog get more visibility. Whenever other uses your company's images and videos, it will pave a way to link your website.
Interact with your audience: Blog is not just limited to providing content. Whenever visitors or customers want to reach you through comments and question, you should make sure to indulge in such conversations and answer to their queries. It provides a great impact on transforming leads into sales.
* * *
Have questions? You can drop us a few lines at: info@revalsys.com
For more information, you can reach us at: www.revalsys.com.
With 10 years of proven excellence, Revalsys Technologies is a platform that offers end-to-end IT services and digital solutions. Be it Website Designing, Website Development, Application Development, Product Engineering, Business Process Consulting, Digital Marketing Services like SEO, SMO, PPC etc., Cloud Infrastructure, Hosting Services, Mobility, Database Design and Development, Database Administration, Design Studio, Microsoft Technologies, Java Open Source Development, Mobility Services, Front-end Technologies and Network Engineering, we offer various technological solutions.
Our services include RevaleBiz, RevalCRM, RevalHRMS, RevalINTRA, RevalCMS (Reval Content Management System) and E-commerce Marketplace Solutions. From the inception of the project to review and beyond, you'll remain informed and empowered. We don't just provide customer satisfaction, we provide delight.
We are here to help you by becoming your technology partner!