Whenever we search something in a search engine, a list of web results matching our query pops out. And normally, we tend to open those websites that appear at the top on the list of search as we think that appearing first means they contain relevant information. But have you ever thought on what basis the list appears. The rankings of the websites are decided with the help of a powerful web marketing tool known as SEO.
Also known as Search Engine Optimization, SEO is the process through which visibility of a web page in a search engine web page results increases. The top ranked websites are visited by more users which in turn get converted to customers. SEO follows internet marketing strategies and target different types of search such as video search, image search, news search, industry specific search etc.
Businesses that practices SEO are benefitted in various ways and are very much helpful for small scale business. SEO targets specific key phrases that allow you to appear at the top list making it easier for the users to find you and know what you are offering. Here, are some beneficial qualities of SEO: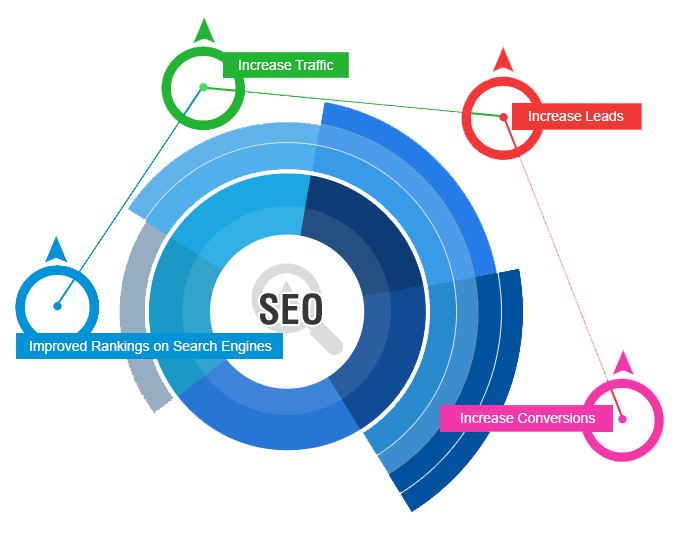 Increases visibility: SEO helps increasing visibility among the target audiences by providing information that meets the requirements of the target audience.
Create user friendly website: For those who has just stepped in to a new business, SEO helps in creating a better and user friendly website as search engines focus on users.
Increases brand recognition: Doing SEO for your website make you deliver reliable and easily accessible information to the users. And in the process, company's identity gets more public exposure creating a brand name for your company whom the customers can trust.
Better conversion rate: If you have a website that is SEO optimized, then your users are sure to experience fast and better user experience and make it compatible on tablets and other mobile devices. It thus attracts the visitors more and turns them to customers providing better conversion rate.
Explore markets: Introducing SEO will let you explore new markets associated with your business. In addition, it also helps you to take your company to a next big level with SEO boosted social media marketing.
Better social media exposure: Website with higher rankings on search engines are sure to gain better exposure in terms of social media marketing. It brings more social media visibility which helps your company gain more brand recognition.
Cost Saving: One of the low cost marketing tools, SEO helps in targeting users who are looking for your services and products online actively. The inbound nature of SEO helps in saving company's cost in comparison to other marketing strategies.
* * *
Have questions? You can drop us a few lines at: info@revalsys.com
For more information, you can reach us at: www.revalsys.com.
Revalsys Technologies, creates possibilities by providing end-to-end IT solutions for different types of technological needs and challenges. With the most talented and dedicated pool of designers and developers, we work on diverse solutions like Business Process Consulting, Web Designing, Custom Application Development, Hosting Services, Network Security Management and Digital Marketing. Are you a start-up company still trying to conceptualize your ideas or a larger enterprise looking for big-sized robust solutions? We help you to expand your business opportunities and reach your visions with our expertise ability to deliver the best-in-class services.
Looking forward to hearing from you!