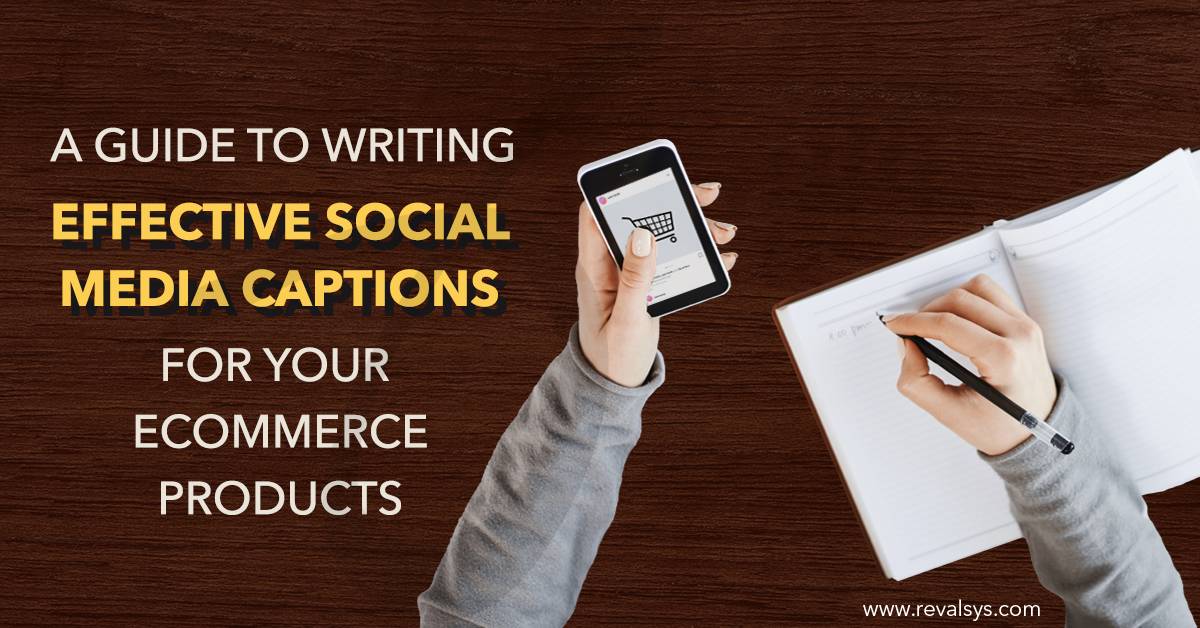 Social media algorithms prioritise accounts with posts that get the highest engagement. When your post captions are persuasive, you get more interactions. This can benefit you greatly if you are an ecommerce business, especially a Facebook or Instagram Shop, as it puts your account on top of the feed, which can result in more product purchases for you.
In this article, we bring you a list of tips that you can use to craft the perfect captions for your ecommerce posts:
Keep The Posts Short
The lifespan of a post is 48 hours on Instagram, six hours on Facebook, and less than 20 minutes on Twitter. There will be a lot of new posts at a time on your followers' news feeds from other accounts that they follow, which gives you very little time to attract their attention to your post. Therefore, it is important that you keep your posts short. Convey the most important piece of information about your product, like its benefits, in the initial sentences. You can also break your text up into multiple smaller paragraphs.
Use Relevant Keywords And Hashtags
Consumers look for products on social media using hashtags. Hashtags make it easy for them to find products. Research and use the most relevant keywords for your niche and brand, and the ones that are used by consumers while looking for similar products. You are allowed to use up to 30 hashtags in a post, but using all 30 is the social media equivalent of keyword stuffing. To ensure better engagement, use 1-2 hashtags on Facebook and Twitter, and up to 11 on Instagram. Also, make sure to use keywords as hashtags and in the captions to optimize your posts for search engines.
Incorporate Calls-To-Action
Calls-to-action are the best and the easiest way to increase engagement on posts. For posts about your products, use words at the end of your posts like "buy now", "get now", or "limited time offer" to create a sense of urgency and to encourage your followers to take immediate action on your posts. For interactive posts, use words like "comment below" or "tag your friends".
Use Emojis, But Sparingly
Emojis can help to easily attract people's attention to posts, and break the monotony of text. Use emojis to convey your feelings, for example in product launch posts, or use emojis of your products. However, be careful not to use too many emojis as it can make your posts look crowded and unprofessional.
Tell A Story
Use your posts to create a sense of belongingness in your customers for your brand. Take them behind the scenes of creating your product, and tell them about your inspiration for it.
Ask A Question
Posing questions in posts will help you to get to know your followers better and improve your engagements. Ask an open-ended question in a post or a story or use the poll features. Get feedback on a product, or ask a teaser question about an upcoming launch.
Keep The Posts Consistent With Your Brand
While you use the above-mentioned techniques to craft your social media post captions, don't forget to ensure that they are consistent with your brand's values. The captions can be funny, sarcastic, or serious, as long as they echo your business's voice.
Proofread And Edit The Copy
Innovative concepts coupled with captions that have the right grammar, punctuations, and spellings make for perfect posts. Read the captions aloud while proofreading them. Get someone else to check the copy to catch the mistakes that you would have missed after working on it for a long time. Use online tools like Grammarly to ensure consistency in the copy.
Enhance your brand's online presence across top social media platforms with Revalsys.
To know more about our social media services, contact us at https://www.revalsys.com/contact-us or visit https://www.revalsys.com/services/digital-marketing.html.