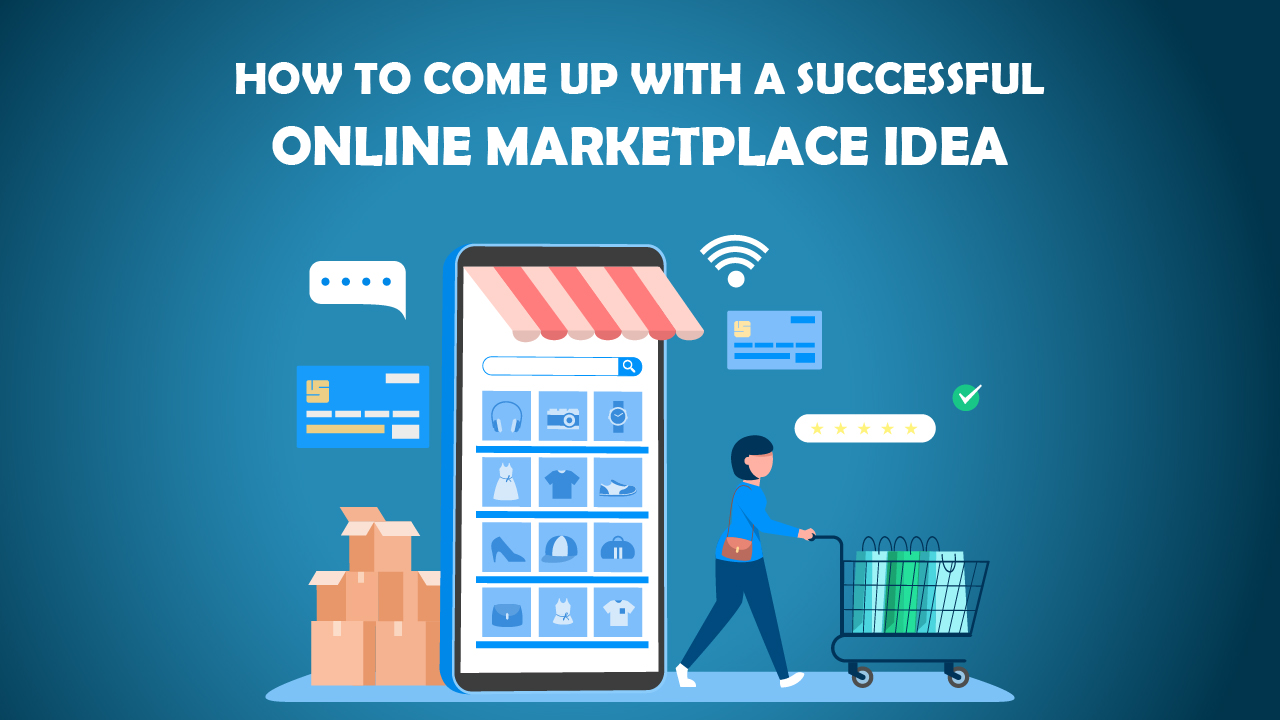 Online marketplaces are changing the way that businesses operate and people shop. More and more entrepreneurs are starting online marketplaces after the rise of ecommerce as they allow them to reach out to a global audience. However, the competition between online marketplaces is tough, which is why it can be a challenge to start an online marketplace that stands out from the competition. Entrepreneurs must develop an idea for a business that fulfils the unique requirements of their target audience to stand out.
If you are planning on starting an online marketplace and are looking for ideas for the same, in this article, we have included the strategies that you can use to come up with one that can guarantee success for you:
Solve A New Problem
Any product requires more than just bells and whistles to attract buyers. As we mentioned in one of our previous articles, most customers prefer to purchase products that solve their unique problems. Choosing a new niche can also benefit you, as you will have limited competition and scope for innovation, which can help you to stand out from the competition.
Choose An Existing Niche
On the other hand, choosing an existing niche is less risky than picking a new niche. The former can ensure you a loyal customer base as well as a strong network of delivery partners and suppliers. A strong USP can help you to set your business apart from your competitors in an existing niche.
Perform Customer And Competitor Research
Customer research can help you to know the requirements and purchase patterns of your target customers. You can gather this information by conducting polls or surveys. Using these details, you can choose a product that best fits your customer base's needs and design customised marketing plans to attract customers to your business.
Performing research on businesses that are in the same niche as you can help you to know their strengths and weaknesses and understand the challenges that they have faced in the process of setting up their business. You can also gain insights into their products, pricing strategies, marketing campaigns, and customer experience. You can use this information to choose a product that fixes the flaws of your competitors' products and to attract their customers to your business.
Look For New Trends
You should regularly monitor the latest trends in the technology, market, and consumer behaviour in your chosen niche. This will help you to identify the growth opportunities for your business. You can also use this data to decide on a target customer base and to get ahead of the competition.
Get Feedback
Conducting surveys and polls can also help you to gather customers' opinions on your business idea. You can design a prototype of your business's website and share it with your entire target customer base or a small group of them. This will give them an idea of how your business and its website will work, and will also help them to provide you with feedback on the same. You can use this information to tweak your idea, if need be, to attract maximum customers and ensure their satisfaction.