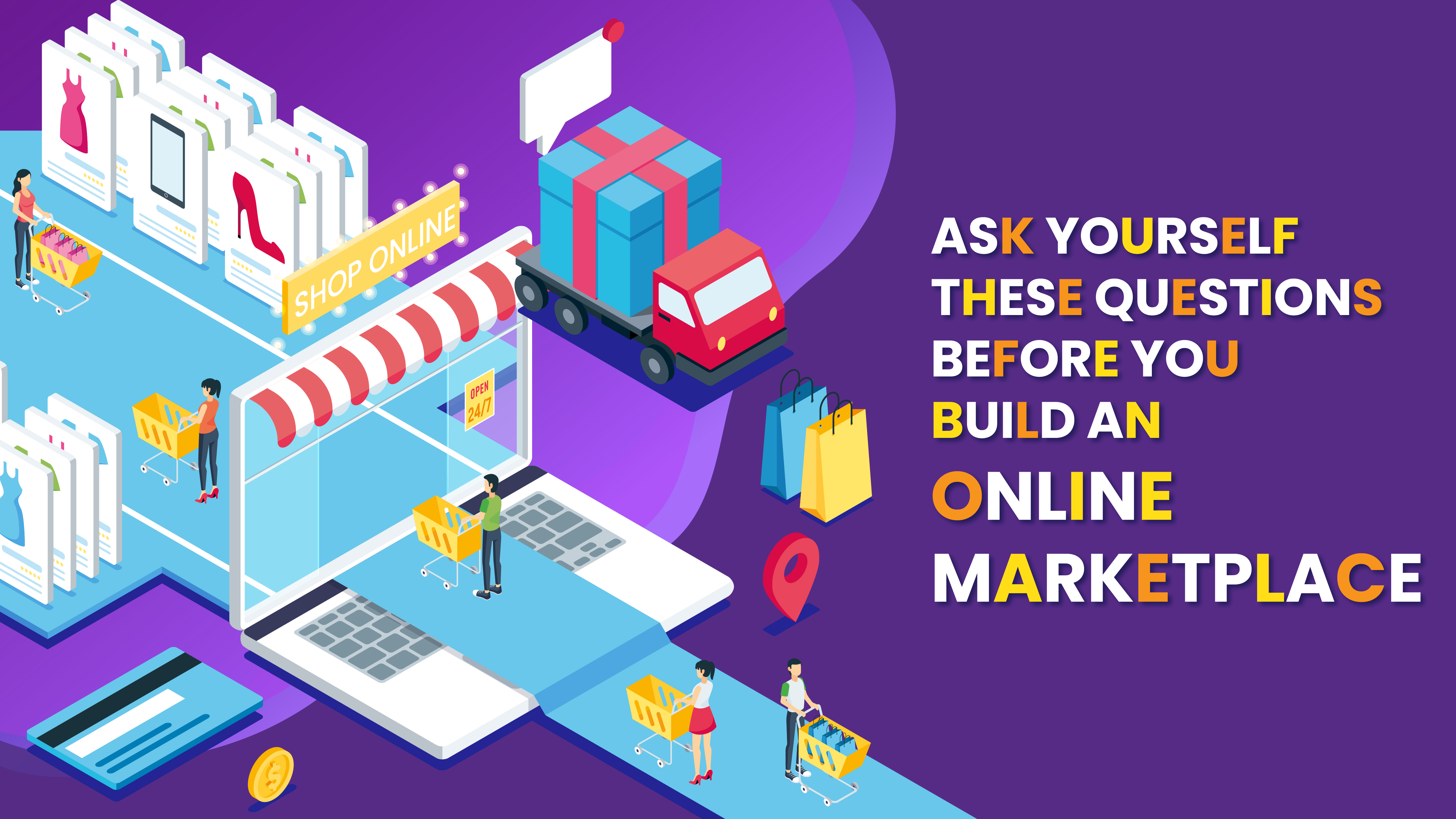 An online marketplace allows multiple businesses from around the world to sell a wide range of products to a worldwide customer base. It has benefits for businesses as well as their customers – it brings exposure, traffic, and profit for businesses, and offers customers a wide range of options to choose from for any product without having to visit multiple websites.
Building and running an online marketplace seems easy as it only involves designing a website and acting as a mediator for businesses and customers. However, it takes many important decisions to build a successful one.
In one of our previous blogs, we discussed the reasons why you should build an online marketplace. If you are considering it, ask yourself the following questions:
What Is My Niche?
Competition is tough in the world of online marketplaces. Therefore, before you build one, it is important that you pick a target niche and do market research to identify your competitors and understand your business's growth potential. If there are too many businesses competing in the niche, it can be difficult for you to stand out. On the other hand, if there are only a handful of businesses, most of the time it means that there are no buyers either.
Which Problems Do I Want To Solve?
The look and price of a product will not matter to customers if it is not useful to them. Many customers look for products that solve their individual problems. Therefore, to ensure the success of your business you must determine which problems you want to solve. You can understand the grievances of your customer base by getting to know their lifestyles and buying habits through surveys and polls. This information can help you to choose the right product.
Who Are My Sellers And Buyers?
Attracting sellers and buyers is an important step in building an online marketplace. One of the factors that sellers consider while choosing an online marketplace to sell on is the fee charged by it. Therefore, to attract sellers to your marketplace, you should make sure that your fee is affordable while being competitive. You should also maintain transparency regarding your fee while approaching sellers. Your website should have a simple design and easy navigation to enable sellers to quickly list products, manage placed orders, and interact with customers.
Competitive prices and easy navigation can also help you to attract and retain customers. The faster your customers can find products on your website, the longer they will spend browsing it. Customers prefer to purchase products that are easy on their pockets, and therefore you should offer a fair price for your product to attract maximum customers.
Who Are My Competitors?
It is as important to know your competitors as it is to know your customers. No matter which industry you enter, you will have competition. Competitor research can help you to know their strengths and weaknesses. You can use this information to design a website that makes it easy for your vendors and customers to sign up for and use, and offer your customers a unique product at a competitive price.
How Can I Ensure The Security Of Transactions?
Payments form the foundation of any business. There are multiple types of payments that online marketplaces process such as payments from their customers and sellers, and payments to their sellers and third parties.
Businesses are a common target of malware. Malware attacks multiple computer systems at once and exposes sensitive business, client, and customer data. Privacy and security of data are major concerns for customers and businesses, so to win their trust, you must protect their data by implementing a secure payment solution. Some of the steps you can take are enabling two-factor authentication, encrypting data, using a secure network, offering multiple online payment options, supporting multiple currencies, and ensuring that the payment page loads quickly.
What Is My Marketing Plan?
Every business needs a marketing plan irrespective of its size. It enables businesses to determine their target audience, reach out to them, increase brand awareness, and improve sales.
A marketing plan can help you to differentiate yourself from competitors in front of customers. It can be useful for you to not only attract customers but also to retain them. You can run organic as well as paid marketing campaigns using email, ads, and social media channels.