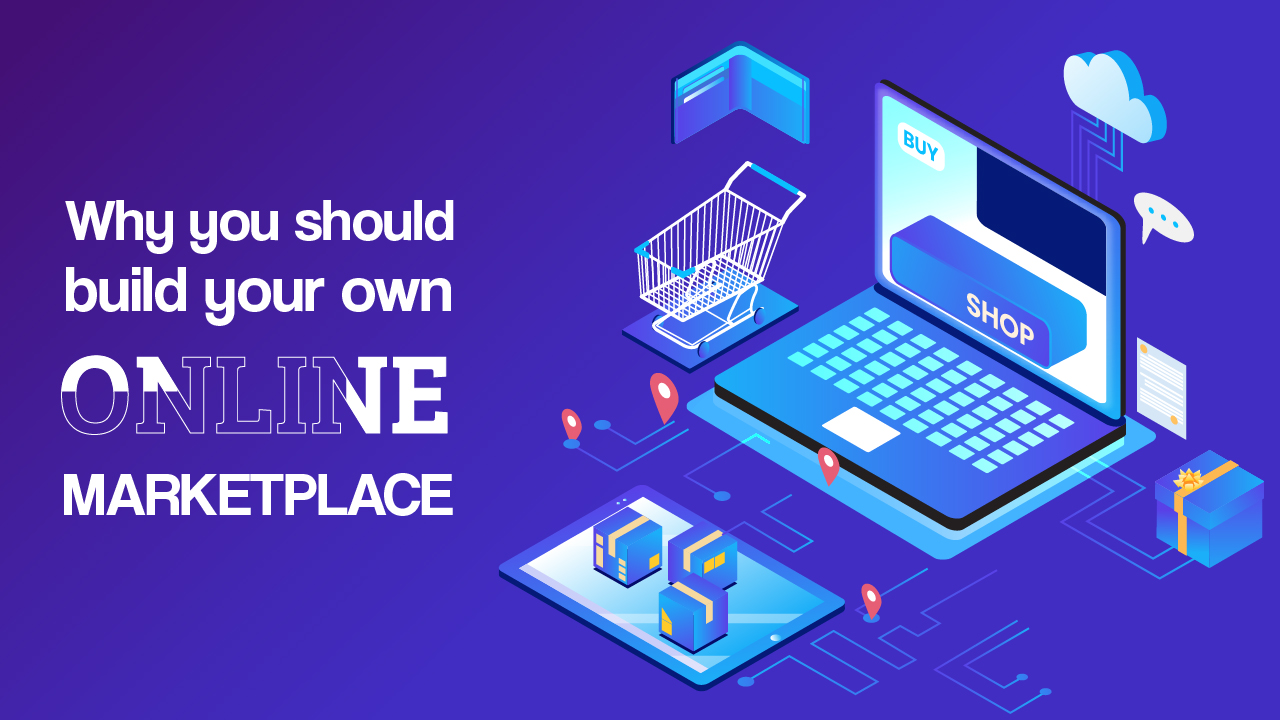 An online marketplace is a website or mobile app where customers can buy a wide variety of products on a single website. Online marketplaces do not sell the products themselves but act as a mediator between businesses that sell the products and their customers. Multiple sellers of all sizes can sign up on these websites to sell their products to buyers from around the world. Amazon, eBay, Etsy, and Walmart are some of the world's most popular online marketplaces today. Popular social media websites like Facebook and Instagram also have their own online marketplaces.
Physical marketplaces have been around for thousands of years, and online marketplaces became popular after the advent of the internet in the 1990s. Many customers today begin their search for products on online marketplaces – they like the ability to find products from groceries to large goods on a single website and buy products from multiple vendors in a single purchase.
Online marketplaces make up more than 60% of global online retail sales today. If you wish to start one of your own, there has never been a better time than now to do it. In this article, we have listed the benefits of starting your own online marketplace:
Wider Customer Base
An ecommerce website only sells a handful of products from a single vendor and targets a specific demographic with particular needs and preferences. An online marketplace can reach out to a larger, more diverse customer base than an ecommerce website. It allows multiple businesses to sell a broader range of products to national or global customers.
Increase In Sales
Businesses and their customers don't have to worry about their locations when they make purchases and sales through online marketplaces. All businesses need to do is design products that meet the needs of their target audience, and create marketing strategies that attract customers to the products.
Low Setup Cost
One of the most important factors to consider while starting an online marketplace is the cost required to set it up. There are many expenses involved in setting up a physical store, such as the store's rent, warehouse costs, maintenance costs, point-of-sale systems, interior décor, etc. The biggest advantage of an online marketplace is that it saves its owners all these costs – they only need to pay a small website setup fee. They also won't need physical space to display their products – they can click pictures of their products and upload them on their website themselves, which is quick and free. This makes an online marketplace an ideal platform for small business owners who may not have large budgets.
Loyal Customer Base
Convenience is a major reason customers shop on online marketplaces. Customers love options while shopping. Online marketplaces offer customers scores of options to choose from for products and brands at the click of a button. Customers also want everything quick, and these websites offer them same-day or next-day delivery. Returning the purchased products is also easier for customers, as these websites offer flexible time windows and free returns. This convenience improves customer experience, increases their satisfaction, and helps these businesses to win customer loyalty.
More Profits
As an online marketplace has a wide reach, more customers will buy its products and the business will make more profits. Also, as mentioned before, the cost of starting the business is reasonable and it helps its owners to save many other costs. Along with the increased sales, these saved costs can help in increasing the profits of the business.