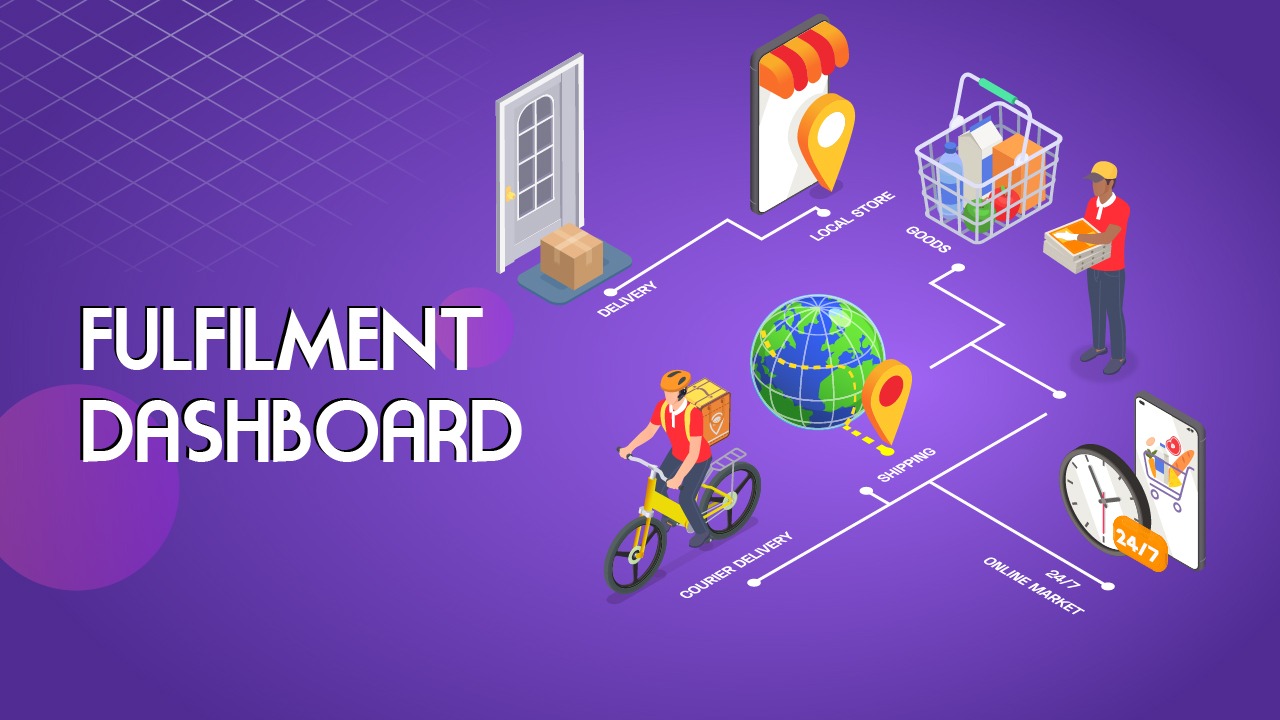 A fulfilment dashboard can be used by businesses that sell goods to track and manage placed and shipped orders and inventory levels in one or more warehouses and to identify and resolve issues that arise in the process. The dashboard automates this process, thereby helping businesses speed it up, reduce errors, increase customer satisfaction, increase productivity, and save money.
Revalsys designed a fulfilment dashboard for its clients that provides them with status updates of the orders they receive at their warehouse. The data can be filtered by date (i.e., today, yesterday, last 7 days, last month, and custom date range).
The dashboard allows our clients to track their orders at every stage and ensure timely deliveries by displaying which orders are pending for:
Picking
Warehouse order picking is the process of taking multiple products out from different shelves in a warehouse and preparing them to pack in a single order to ship to their recipient. This process can be carried out manually by warehouse staff and delivery staff or can be automated by using robots and machines. It is a crucial process for businesses to get right as errors during this process can lead to wrong products being delivered to customers, causing them to become dissatisfied and abandon the brand, and resulting in financial and reputational losses for the business. These errors increase the workload for businesses as they need to package and ship fresh orders, process refunds, and update their stock levels.
The term "packing" refers to the process of packaging products. Businesses must take utmost care while handling products during this process as mishandling can cause damage to the goods and result in product returns and unhappy customers.
Shipping
Once the orders are packed, they are taken to the shipping station to be shipped to their customers. The shipping service provider then provides the vendor with status updates about the order along with its expected delivery date, which the vendor can then send to his customers. If this process is not executed properly, it can result in delayed or missed orders and unsatisfied customers.
Offering returns is a great way for businesses to ensure customer satisfaction, but if the process is not handled properly, businesses can end up losing their customers. There are many reasons why customers return products – ordering the wrong product, being unhappy with the product, or the product being damaged. Customers who return products are already unsatisfied, and therefore the returns process must be as smooth and quick as possible.
This information helps our clients to speed up their fulfilment process and ensure customer satisfaction. They can also update this information on their websites to let their customers know about the status of their orders.
Our clients can also filter their orders by partner and see the number of placed orders, cancelled orders, and sales and performance updates for each of their partners.