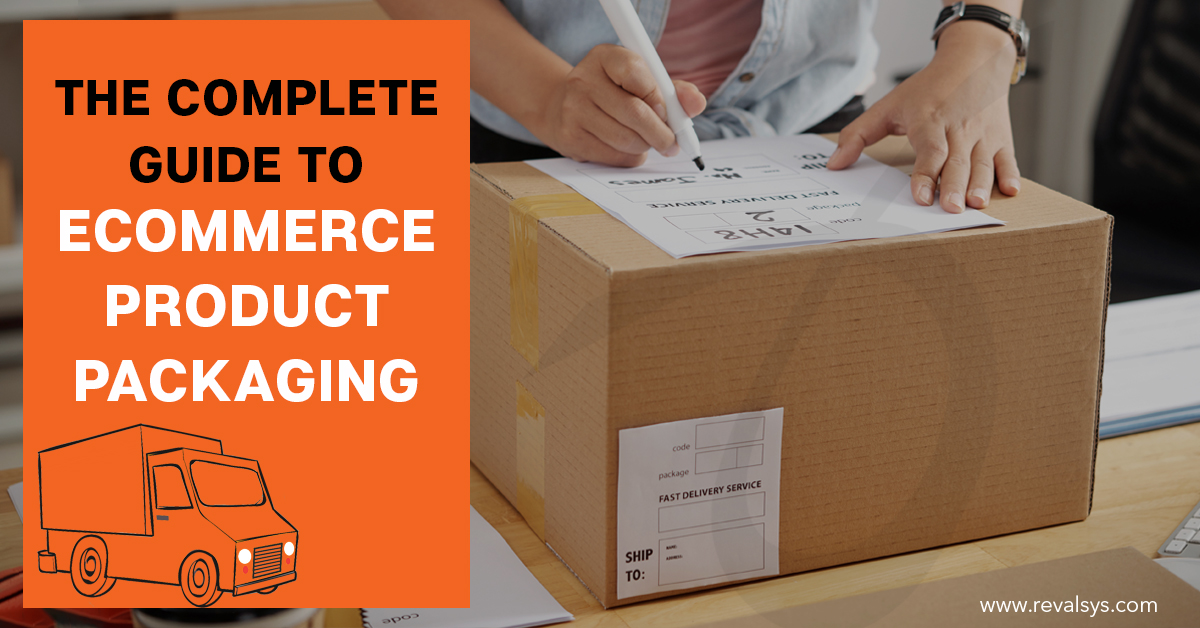 The packaging of your product is your customers' first point of physical contact with your ecommerce business. Packaging and delivery are the final steps in the process of online shopping, and yet the most important one as it creates a lasting impression on you in the minds of your customers. It is also one of the major factors that influence the future purchase decisions of your customers.
Ecommerce packaging, when done right, serves the following purposes for the businesses and their customers:
Protects products from getting damaged
Reduces return rates
Increases customer satisfaction
Improves the reputation of businesses
Important Considerations For Ecommerce Packaging
Weight
The heavier the product, the sturdier its packaging should be. You can ship items like clothes, jewellery, or small items in bags and envelopes, but for fragile or heavy items like glass items or large electronic appliances, corrugated boxes would be a perfect fit. You can use a regular slotted corrugated box with four top flaps, or a double-walled/triple layered corrugated box. An alternative to this is the box-in-box method which involves putting a package inside a larger box with protective inserts.
Fit-To-Size Packaging
The size of the packaging should be as compact as possible and have an adequate quantity of protective inserts. The package should be able to perfectly fit different products without affecting their shape. This reduces the overall weight of the package, prevents products from moving around within the packaging during transit thereby maintaining their quality, and helps you to cut down on the cost of the packaging material and inserts.
Eco-Friendly Material
Bubble wrap is fun for popping, but not as much for packaging. More and more people are shopping online every day, and are increasingly choosing eco-friendly products and packaging options. To increase customer confidence, you must also shift to eco-friendly packaging. You can choose a packaging made from corn starch, mushrooms, and recycled cardboard or bags made from cloth and jute. For protection, use recycled paper, corrugated bubble wrap, or shredded cardboard as inserts.
Design
The packaging is the first thing your customers will see, even before the product. By designing a package that is pleasing to the eye, you can increase customer expectations for your product and get them more excited to unbox it. You can print the brand logo and have designs in brand colours on the box to increase brand awareness in an attractive yet professional manner. Sustainable material with an attractive design will make your customers want to reuse your boxes.
Taping
Taping might seem like a small part of the packaging, but the way you seal your products plays a huge part in improving customer experience and building customer loyalty. Customers don't want the quality of their order to be compromised during delivery. You must secure packages from all sides and corners with pressure-sensitive and water-resistant tape, and use multiple layers of taping for sharp objects to prevent accidents while handling. The tape is also a branding opportunity – you can display your brand colours, name, logo, and tagline on it.
Custom Inserts
Custom inserts are items that are put in packages along with products before they are shipped. They are free surprise elements used for promotional purposes and are low-cost. Some of the items that you can use as custom inserts are personalized thank you cards, samples of your other products, discount coupons, gift cards, etc. Including these items can increase customer satisfaction by making them feel special.