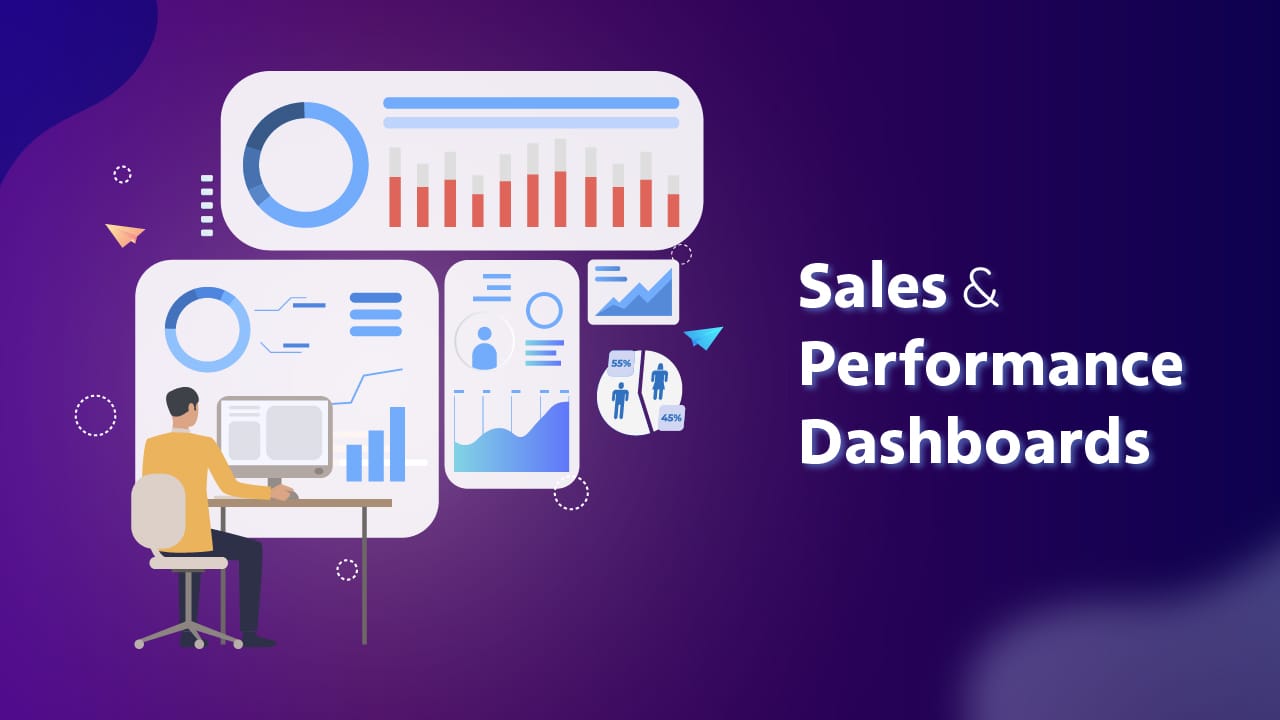 The growth and success of businesses of any size are determined by their goals. Achieving goals is a challenging task for businesses, which becomes even more difficult when their employees cannot track their progress. This is where a business dashboard comes into play. It is software that provides employees with a real-time centralized graphical overview of their daily tasks and their status, which helps them set goals, make efficient decisions, and identify and resolve issues. The dashboards also help improve collaboration and increase transparency among employees, improve their performance, and in turn increase profits for businesses.
Most businesses compile and analyze business data and create reports manually, which can be time-consuming and error-prone. The compiled data is then stored in various physical locations, which can be difficult to retrieve and susceptible to theft. Business dashboards automate the process and summarise the compiled data in a way that is easy for businesses to understand. Businesses can use this data to identify areas where they are doing well and areas where they need to improve.
We have developed a sales dashboard and a client performance dashboard to track sales made by our retail clients:
Revalsys's Sales Dashboard
Sales dashboards help sales teams identify market trends, create and adjust sales and marketing plans, and track their progress against their goals. Sales teams can use these dashboards to track customer data such as contact information, demographics, and interaction and transaction histories. This data helps them to understand customer preferences and buying patterns, predict future sales, plan inventory, and increase their sales.
Sales teams work under tight deadlines and need instant access to sales metrics data to achieve their goals in time. Sales dashboards automate data collection and store the data in a centralized location, making it easy to find and freeing up the staff to make more sales. This makes these dashboards an especially essential tool for growing businesses looking to increase their revenue.
There is no one-size-fits-all sales dashboard. Sales dashboards can vary from one company to another as different sales managers might need different data and reports from different time periods. We developed a sales dashboard that provides us with detailed information on the sales made by each of our partner brands and each of their stores. The dashboard allows us to monitor sales made by our partners across different time periods and by product and product category.
Revalsys's Client Performance Dashboard
A client performance dashboard can help businesses measure client performance in real time and compare it to that of their competitors. We designed a client performance dashboard that provides us with the number of orders placed by the customers of each of our clients, and this data can be filtered by date. This allows us to determine which of our clients is making the most sales and which is making the fewest. It can also help our clients see the effectiveness of their sales efforts and marketing campaigns, adjust them as needed, and increase their productivity.