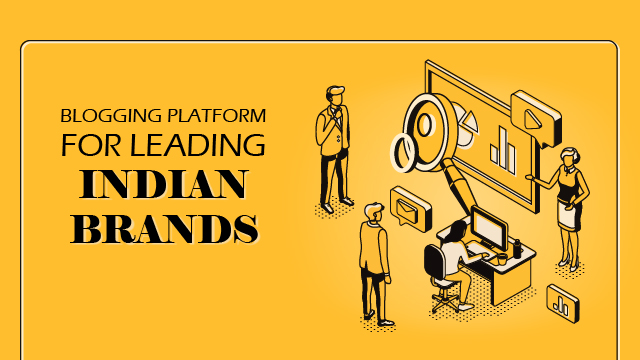 It is important for businesses of any size and industry to make themselves known to attract customers. Establishing an online presence is an easy way for them to spread the word about themselves as today's customers spend most of their time online, using the internet to research, shop from, and even communicate with businesses.
Social media presence is a popular option that today's businesses prefer to reach out to their customers. Whereas having a blog can help them to establish an online presence. Businesses can use social media to spread the word about themselves, whereas blogs allow them to educate their customers and solve their problems by writing long-form content.
The Benefits Of Blogging For Businesses
Having a blog has SEO benefits for businesses – they can use blogs to attract traffic to their websites and social media accounts on online search engines. Google prioritizes websites that are fresh and current, and blogs can help businesses to have a constant online presence by regularly posting fresh content. Blogs can also encourage customers to stay on business websites for longer amounts of time.
Maintaining a blog can help businesses in more ways than just creating awareness about their products. It can also be a great marketing tool for them and can help to establish them as industry experts. Businesses can use blogs to share company news, industry news, latest industry trends, and address FAQs about them. They can build their email list by including a call-to-action for the same in their blog articles.
One misconception most businesses have about blogging is that it is a time-consuming task. However, with as many as 77% of today's internet users reading blogs, there has never been a better time for businesses to include them in their marketing strategies.
Revalsys's Blogging Platform For Its Clients
Revalsys built a blogging platform for some of India's reputed brands with the following features:
SEO-Friendly
Optimizing blogs for SEO can improve their visibility on online search engines. Online search engines place SEO-optimised blogs on top of their search results when internet users search for the sites using relevant keywords. Revalsys's blogging platform allows businesses to publish content that is SEO-optimised with URLs, relevant tags, short descriptions, keywords, and title tags.
Ease Of Use
Businesses can access Revalsys's blogging platform from any internet browser. They can set up their blogs on the site for free without any technical knowledge or assistance. The site has a built-in editor that makes it easy for users to write articles, attach media, and publish blogs.
Flexibility
Revalsys's blogging platform allows businesses to create an unlimited number of blog posts. The site enables them to save the posts as drafts and schedule them at their convenience and automates publishing. Users can also make changes or add media to published posts by clicking on the "Edit" option.