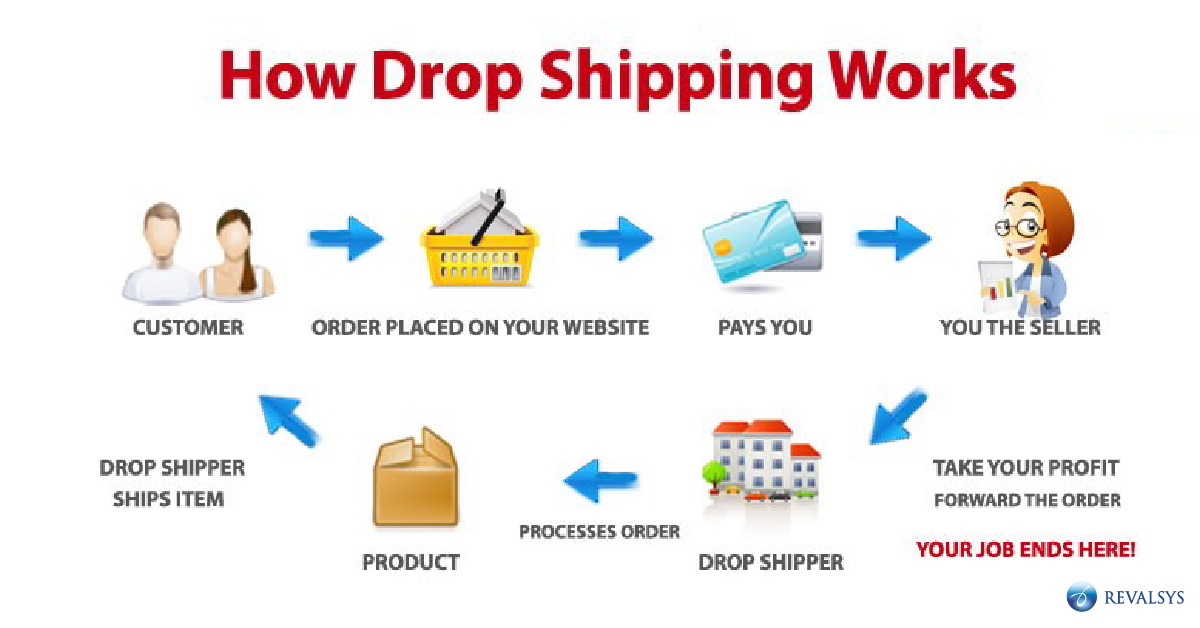 The drop shipping world is often considered to be one of the easiest ways to sell products online. Though there are some difficulties with drop shipping, it's a viable way to start an online business without investing much capital. You need to contact wholesalers or manufacturers who might want to partner with you to supply the goods. You can then get started with your e-commerce store and started selling products of your niche.
What does drop shipping mean?
Drop shipping is basically a supply chain management model in which goods are fulfilled by third-party suppliers such as wholesalers, another retailers or manufacturers. The merchant doesn't have to keep goods in stock and pay for the products only when the products listed get sold and the money is received from the customers. The third-party ships the products directly to the customers once the order and shipment details are shared by the merchant.
The most obvious advantage of drop shipping model is the freedom from storage concerns. With drop shipping, e-commerce business owners can run the online store from anywhere as they don't have to deal with inventory management. In addition, they don't have to invest capital in stocking up products they are willing to sell on their websites.
Many e-commerce big players such as Zappos and Amazon are using drop shipping to run their online business. The drop shipping business model is also appealing to seasoned entrepreneurs and start-ups. The profit margin of the e-commerce site is the difference in amount between the price paid by the customers and the price the e-commerce site pays to the third-party suppliers.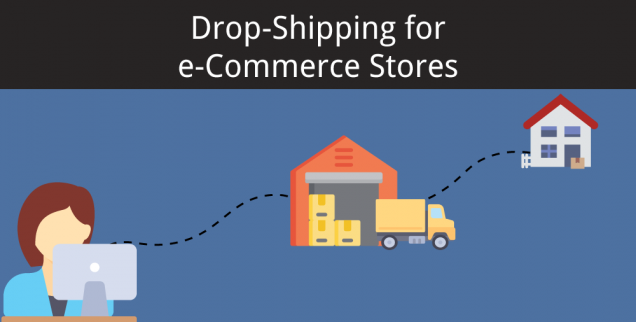 Here are some issues that occur in a conventional e-commerce

business

and get eliminated by adopting drop shipping model.
Product Sourcing
When you run a conventional e-commerce store, you need to order products in bulk and then store them in your local warehouse before listing and promoting those for sale. The whole process of products sourcing and storing requires a good amount of resources, money and time. It also involves costly intermediaries like banks, export-import agents and cargo shipments. But with drop shipping, it allows e-commerce business owners to sell products with no worries about products sourcing and shipping.
Storage
A tradition e-commerce store with an array of items and that too in large quantities needs a large space to store the goods. With drop shipping model, the high warehouse rent issue gets solved as there is no need to pre-purchase products and store those in the warehouse.
Order Fulfillment
Order fulfillment is a great work with a conventional e-commerce store as most of the time gets spent on picking up products, packaging and shipping the orders. But if you integrate drop shipping model into your business, you don't have to pay attention to it as these things will be done by the supplier with whom you share the order and shipment details.
Cataloguing and Photography
Running a conventional e-commerce store involves a good deal of money in product photography as you need to present high-quality, professional product images. With drop shipping, you don't need to worry about product photography as the third-party supplier will provide you with the product images.
Scalability
Drop shipping model eliminates the hassles of shipping consignments, inbound product shipments and returns. As the things related to inventory and shipments are borne by the suppliers, e-commerce business owners can pay the attention to customer acquisition and other important things needed to run an online store. With minimal effort and cost, they can scale up their operations by using drop shipping business model.
 * * *
Have questions? You can drop us a few lines at: info@revalsys.com
For more information, you can reach us at: www.revalsys.com.
With 10 years of proven excellence, Revalsys Technologies is a platform that offers end-to-end IT services and digital solutions. Be it Website Designing, Website Development, Application Development, Product Engineering, Business Process Consulting, Digital Marketing Services like SEO, SMO, PPC etc., Cloud Infrastructure, Hosting Services, Mobility, Database Design and Development, Database Administration, Design Studio, Microsoft Technologies, Java Open Source Development, Mobility Services, Front-end Technologies and Network Engineering, we offer various technological solutions.
Our services include RevaleBiz, RevalCRM, RevalHRMS, RevalINTRA, RevalCMS (Reval Content Management System) and E-commerce Marketplace Solutions. From the inception of the project to review and beyond, you'll remain informed and empowered. We don't just provide customer satisfaction, we provide delight.
We are here to help you by becoming your technology partner!