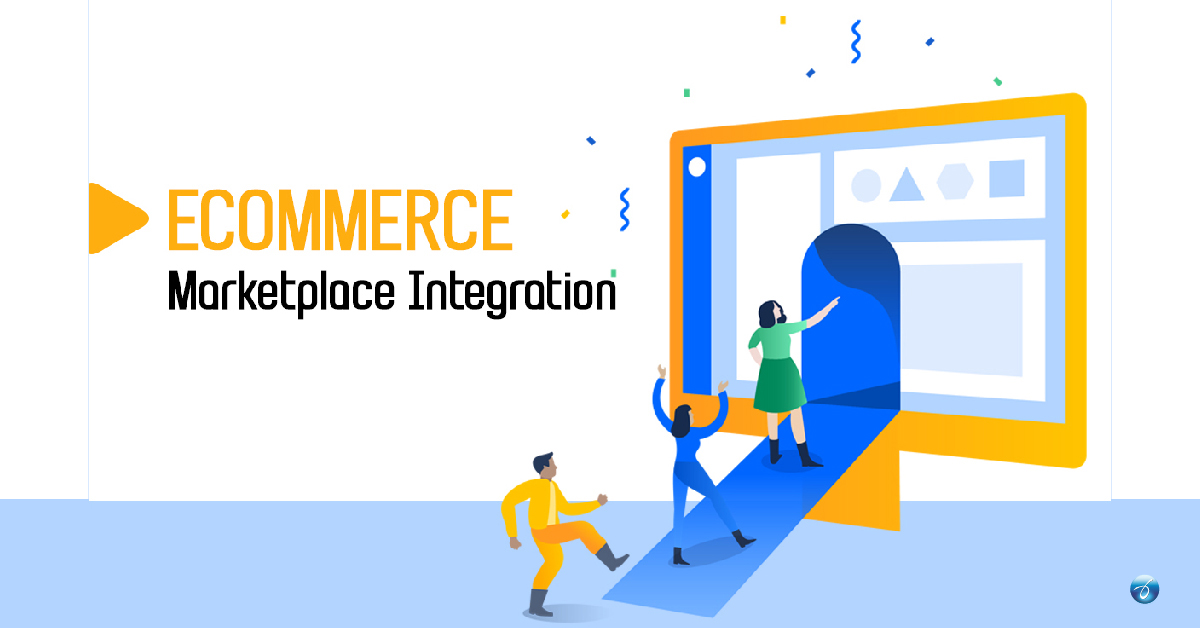 Integration of an eCommerce store with well-established, popular marketplaces that are on the web already is referred to as marketplace integration. With marketplace integration, online stores can expose their goods to a wider audience as the customer base of the marketplaces is already wide. A single marketplace enables different sellers to sell their products under the same umbrella.
How does

eCommerce

Marketplace Integration Work?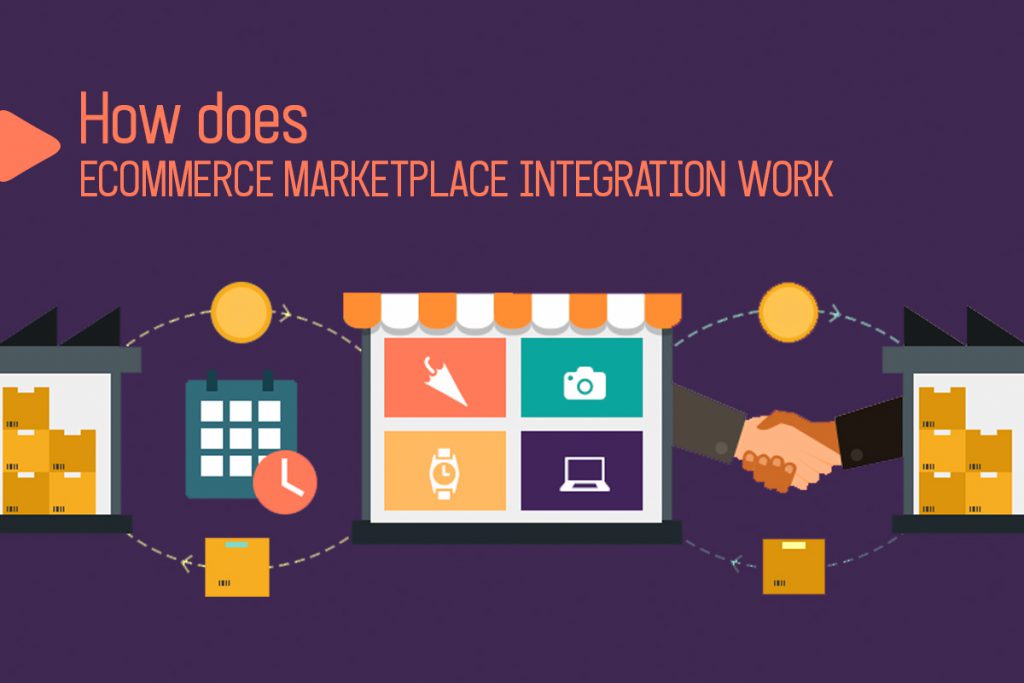 eCommerce marketplaces allow third-party sellers instant access to an established customer base. eCommerce marketplaces allow them to sell their products on their platform and thus facilitates their sales. An ideal eCommerce marketplace integration solution offers online store owners to list their products on various marketplaces. It also allows them to handle both shipping and return information for all the marketplaces in an automated way.
With the right eCommerce Marketplace Integration solution, selling goods on different marketplaces becomes much easier. This multiple channel business model, when done in the right way, has proven to be one of the most popular and profitable forms of doing business online.
Why is Marketplace Integration Useful?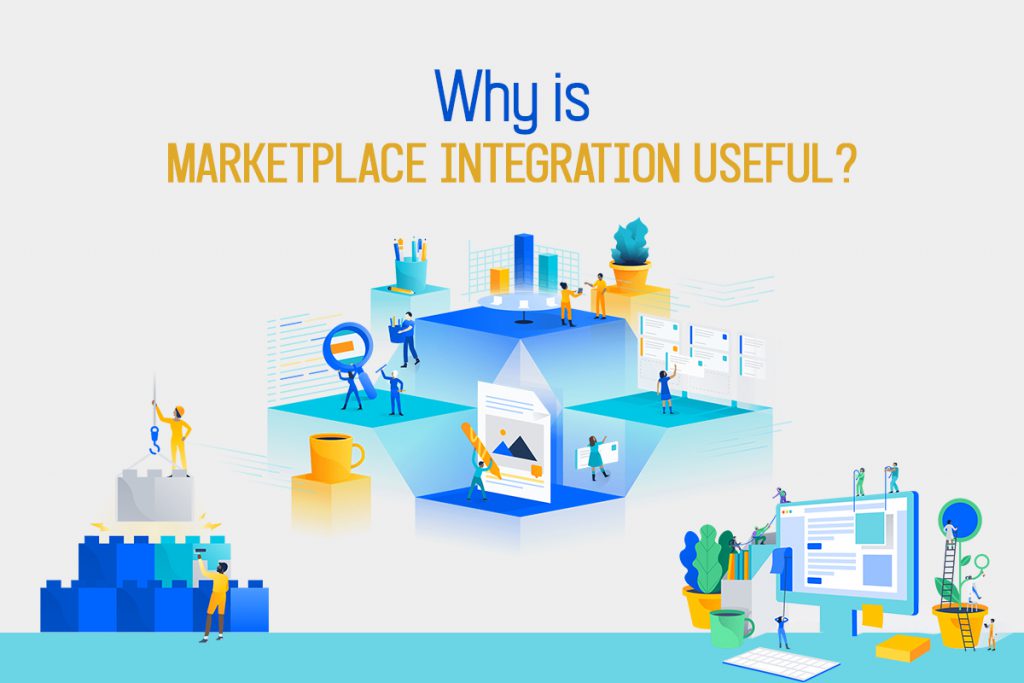 Every day millions of consumers indulge in shopping on various marketplaces such as eBay, Amazon etc. Adding eCommerce marketplaces to your business strategy helps you in opening up the potential of business by making your presence on various marketplaces. But making your presence felt on different marketplaces could be a complex matter as the criteria for product data and account management differs for different marketplaces. The system and process of integrating with you are also different. Moreover, you need to integrate the sales data of all the marketplaces into your existing system.
Fortunately, there is a solution to this which allows you to sell your products on multiple eCommerce marketplaces. Marketplace integration makes selling products on multiple platforms hassle-free. Marketplace Integration solution offers features such as:
Product listing
Price management
Order management
Catalogue management
Drop shipping and sourcing
With these important features present in a single solution, selling products on multiple marketplaces becomes easier allowing sellers and retailers make better their sales and expand their business more. But choosing the right eCommerce marketplace integration solution is what matters the most. Make sure to do a proper research on the marketplace integration solution that organisations are offering. It will help you to choose the one that is best for your business.
Advantages of eCommerce Marketplace Integration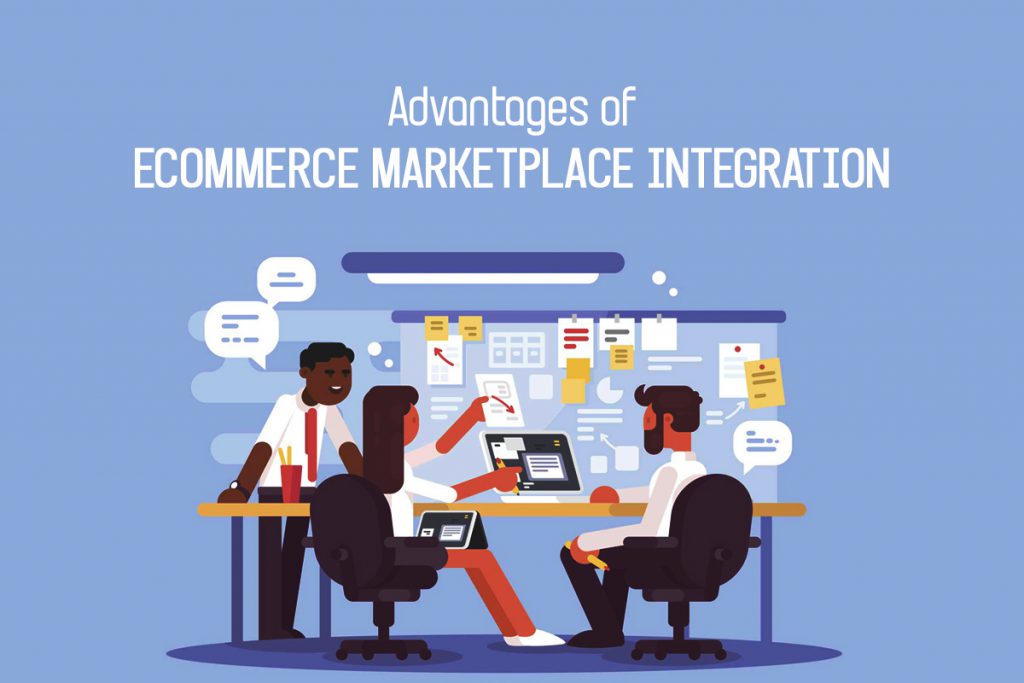 The most important advantages of eCommerce marketplace integration are:
Reach out more customers.
Data is stored in one system.
Reduce manual work to a great extent.
Reduce your marketing expenses
Benefit from brand value of the marketplaces.
Win trust of customers
Save a lot of time.
Managing things such as product listings, inventory, orders etc.
Expand to overseas market.
Fast-track the success of the online store
 * * *
Have questions? You can drop us a few lines at: info@revalsys.com
For more information, you can reach us at: www.revalsys.com.
With 10 years of proven excellence, Revalsys Technologies is a platform that offers end-to-end IT services and digital solutions. Be it Website Designing, Website Development, Application Development, Product Engineering, Business Process Consulting, Digital Marketing Services like SEO, SMO, PPC etc., Cloud Infrastructure, Hosting Services, Mobility, Database Design and Development, Database Administration, Design Studio, Microsoft Technologies, Java Open Source Development, Mobility Services, Front-end Technologies and Network Engineering, we offer various technological solutions.
Our services include RevaleBiz, iReveal, e-Office, RevalCRM, RevalHRMS, RevalINTRA, RevalCMS (Reval Content Management System) and E-commerce Marketplace Solutions. From the inception of the project to review and beyond, you'll remain informed and empowered. We don't just provide customer satisfaction, we provide delight.
We are here to help you by becoming your technology partner!