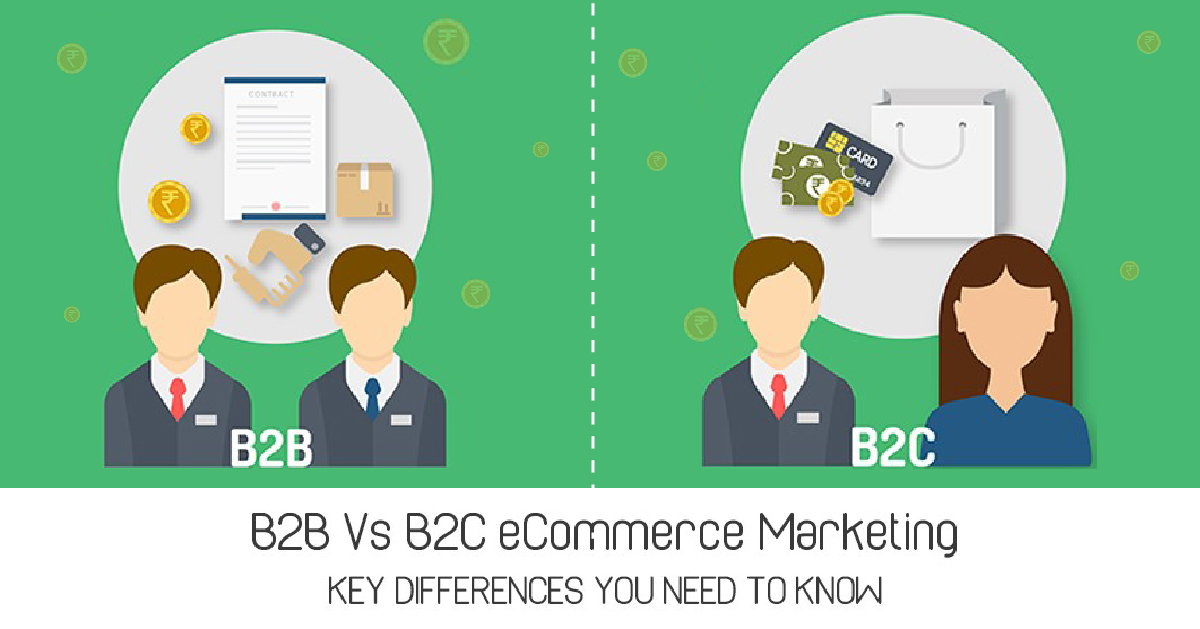 Marketing of an eCommerce business involves different activities and the ultimate goal of all these activities is to make sales. The eCommerce scenario is getting bigger with each passing with B2B playing a great role in its expansion. In fact, the B2B eCommerce sales is double the number of B2C eCommerce sales. Before jumping into any eCommerce business, it's important that you understand the differences between the two. B2B and B2C transactions differ in many ways. When you know the differences, it will help you to tailor your customer engagement, support, sales approaches according to your business goals.
Defining B2B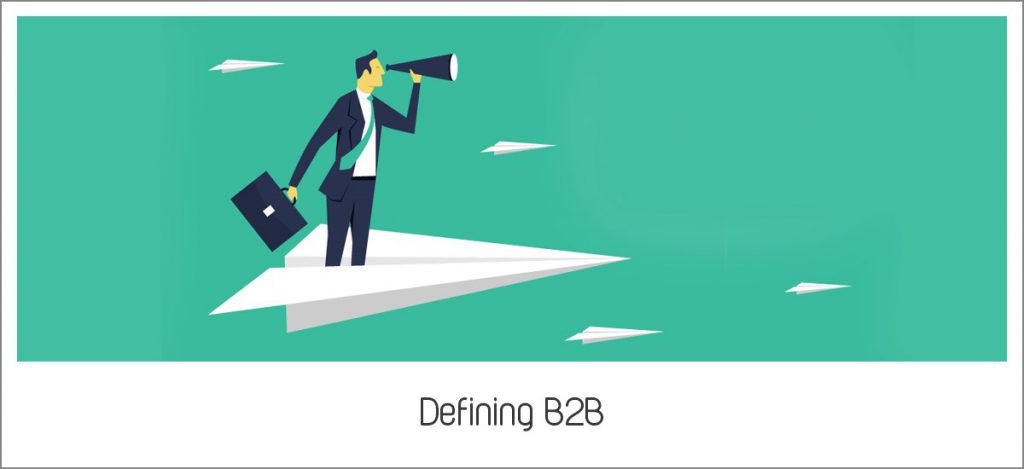 Acronym for business to business, B2B is a commercial transaction that occurs between two business organisations. It could be manufacturer and wholesaler, supplier and manufacturer, wholesaler and retailer etc.
Defining B2C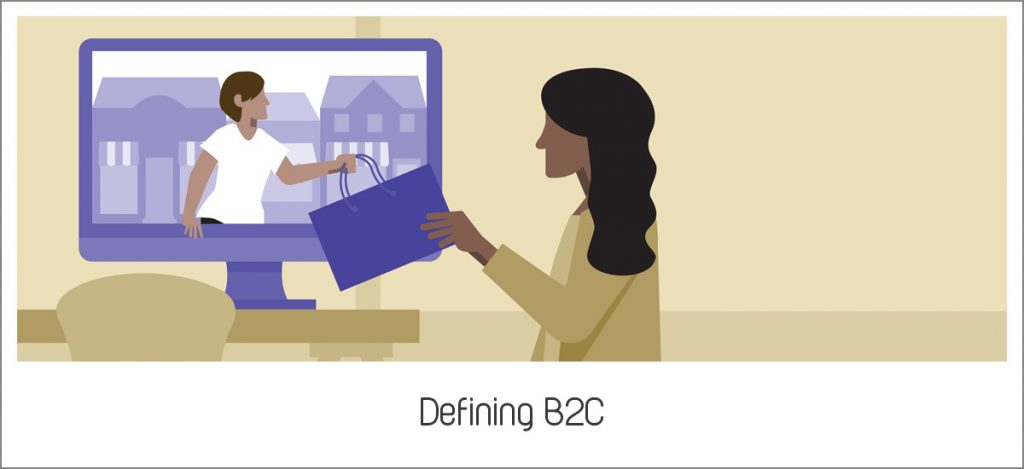 Acronym for business to customer, B2C is a commercial transaction that occurs between a business and end customer. Any sales process that includes the rendering of services or selling of goods directly to the final customer by a company is B2C.
Key differences between B2B and B2C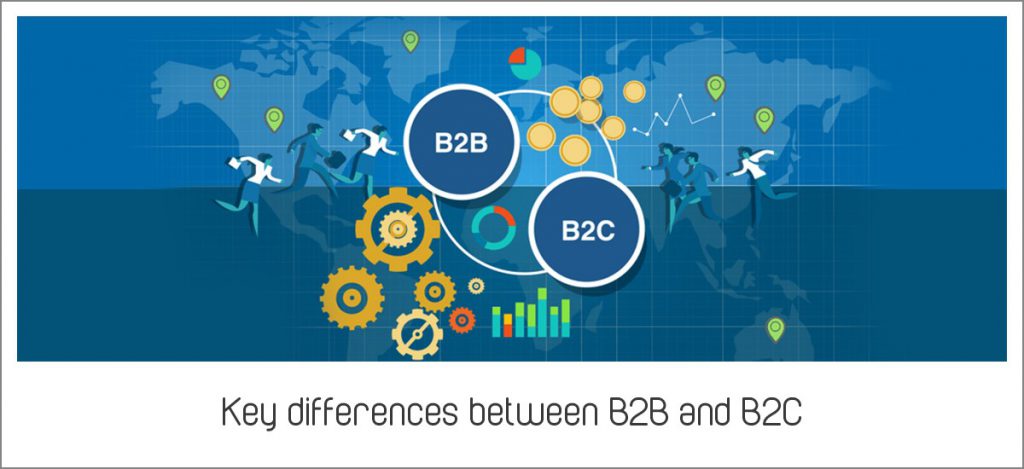 Let's check some differences between B2B and B2C:
The buyers of B2B are professionals as your products will fulfil the needs of the specific company. The buying decision is a planned and logical one rather than the spur of the moment. But in case of B2C, the consumers buy your products as it fulfils their own need. The purchase decision is mostly driven by desire, facts, finding the right product at the right price etc.
The primary focus in B2C is to generate brand awareness. While in B2C, most marketers put their effort to prioritise customer satisfaction as well as retention as each customer or each account represents significant revenue over a longer period of time.  Losing one customer in B2B has a huge impact on the business.
In case of B2B, the user interface (UI) doesn't matter much. They want more options when it comes to processing payments. But in B2C, your website should have an attractive design that offers a great user experience. Ease of use and simplicity is what B2C customers want.
A B2B transaction relies on many factors such as order creators, stakeholders, financial procurement etc. Whereas in each B2C transaction there is only one decision maker, the customer.
In comparison to B2C, the selling cycle in B2B is very long. The relationship can last for months to years which make the buying decision of the customers more significant.
Typically, in a B2C transaction, the customer may buy one, two or three products at a time. It isn't uncommon for a buyer in B2B to purchase hundreds or thousands of products in single transaction. It means the volume of merchandise sold in B2C is very low in comparison to B2B.
The brand value created in B2B is mostly based on trust and the personal relationship with the business entities. Promotional activities are mainly responsible creating brand value in B2C.
B2B marketers more likely use predictive analysis that helps them have detailed customer profiles allowing them to create highly personalised offers to each customer. B2C marketers mostly target several large segments.

 * * *

Have questions? You can drop us a few lines at: info@revalsys.com

For more information, you can reach us at: www.revalsys.com.

With 10 years of proven excellence, Revalsys Technologies is a platform that offers end-to-end IT services and digital solutions. Be it Website Designing, Website Development, Application Development, Product Engineering, Business Process Consulting, Digital Marketing Services like SEO, SMO, PPC etc., Cloud Infrastructure, Hosting Services, Mobility, Database Design and Development, Database Administration, Design Studio, Microsoft Technologies, Java Open Source Development, Mobility Services, Front-end Technologies and Network Engineering, we offer various technological solutions.

Our services include RevaleBiz, RevalCRM, RevalHRMS, RevalINTRA, RevalCMS (Reval Content Management System) and E-commerce Marketplace Solutions. From the inception of the project to review and beyond, you'll remain informed and empowered. We don't just provide customer satisfaction, we provide delight.

We are here to help you by becoming your technology partner!