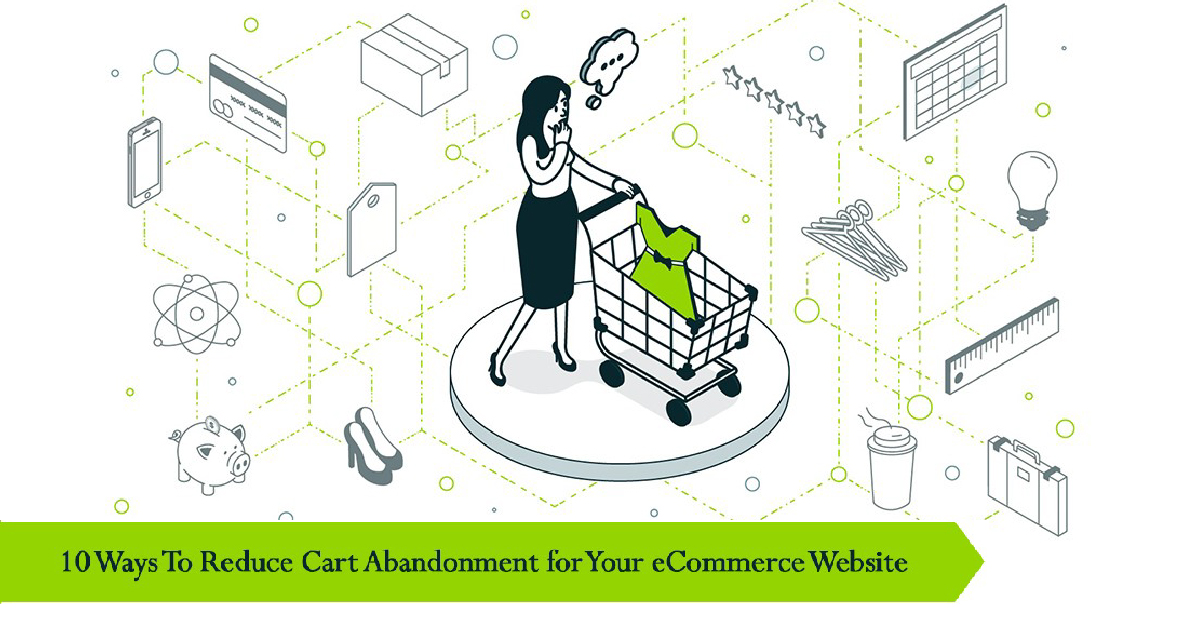 It requires a considerable amount of time, effort and resources to get your potential customers to your site, make them browse your pages, select products of their choice and add those to their carts. But what is more troublesome is to lose your customers at the end of the shopping process after going through all these phases.
Cart abandonment has been increasing at a rapid pace. According to a study made on cart abandonment, out every 100 visitors around 68 visitors leave your online store without making a purchase even after they have added items to their carts. Losing customers at the finishing point of the buying process is a significant loss for any eCommerce business.
Why do shoppers abandon the shopping carts?
Though the audience segments may differ, most shoppers have similar buying habits, share common frustrations over certain barriers to make purchase etc. Shoppers leave their shopping carts mostly due to the following reasons:
Unexpected costs such as taxes, shipping charges etc.
Gets the same product at a low price after doing comparison shopping
Complicated navigation
Long checkout process
Security concern
Even there are shoppers who leave the shopping carts as they are just browsing the products. These are just a few reasons; there are many other factors responsible for shopping cart abandonment.
Ways to Reduce Shopping Cart Abandonment
Let's check some effective ways to reduce cart abandonment: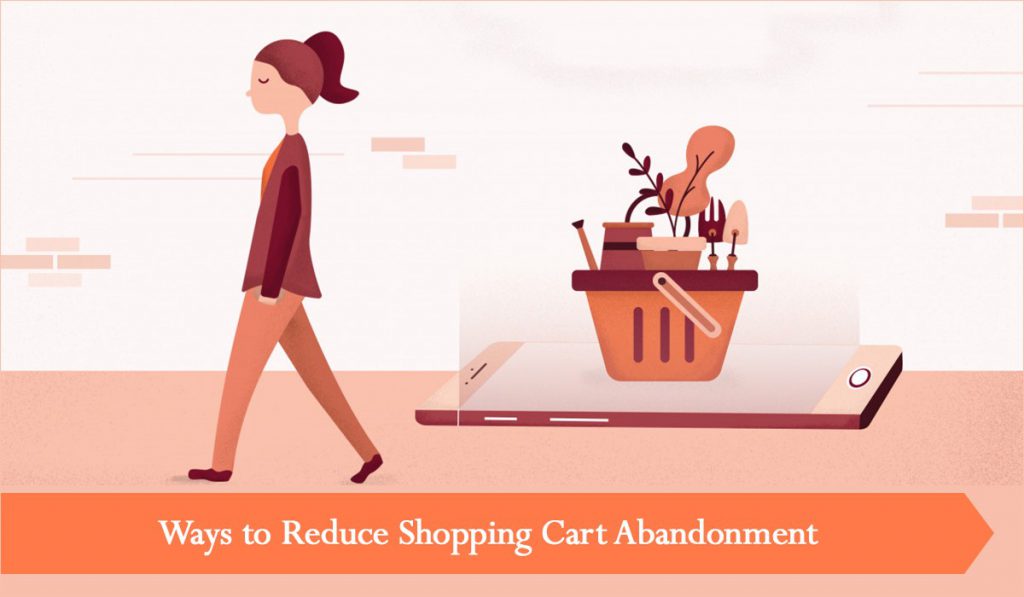 1. Increase trust in the buying process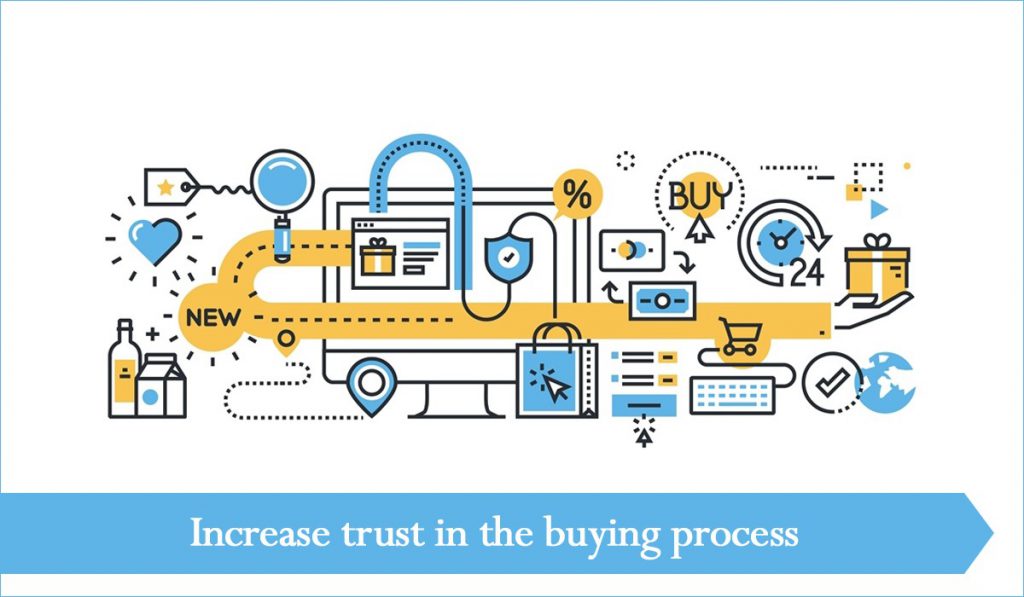 When shoppers engage in online shopping, they have lots of faith in the e-retailer as they will provide their personal along with financial details. Improving trust in the buying process is very necessary as it makes them feel secured to make transactions with you. Make sure that your website have a valid SSL certificate and show trust symbol such as reputed security logo. This is the best and easiest way to make your customers trust your online store.

2. Eliminate unexpected costs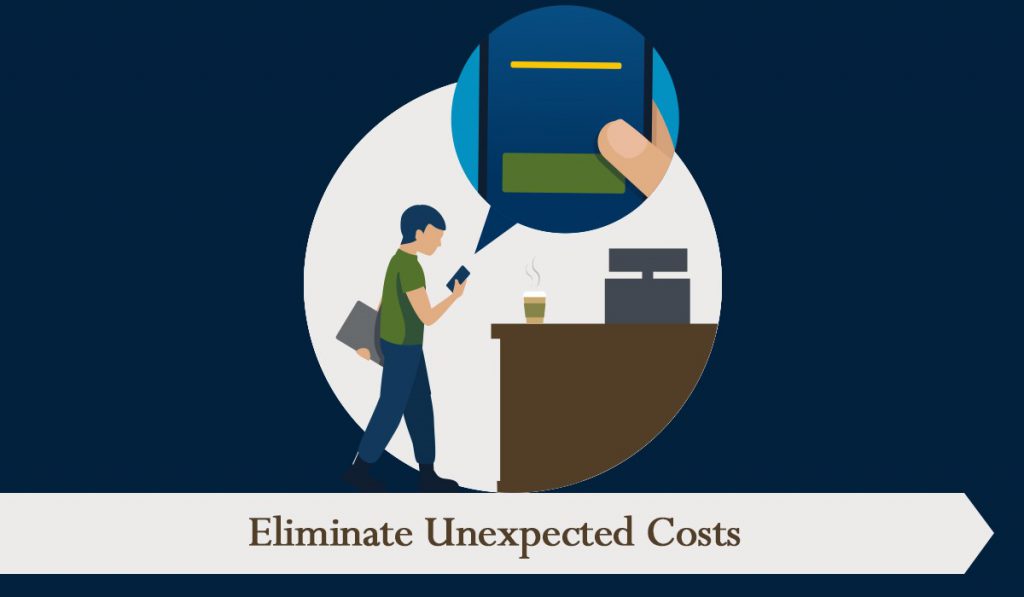 Most eCommerce business loose potential customers at the end of the buying process due to the unexpected costs that occur during payment. Typically, shipping charge show up at the end of the purchasing process making the price of the products higher than expected. Be transparent about the shipping charges and let your potential customers know about it while they're browsing the products.
3. Cart abandonment emails are useful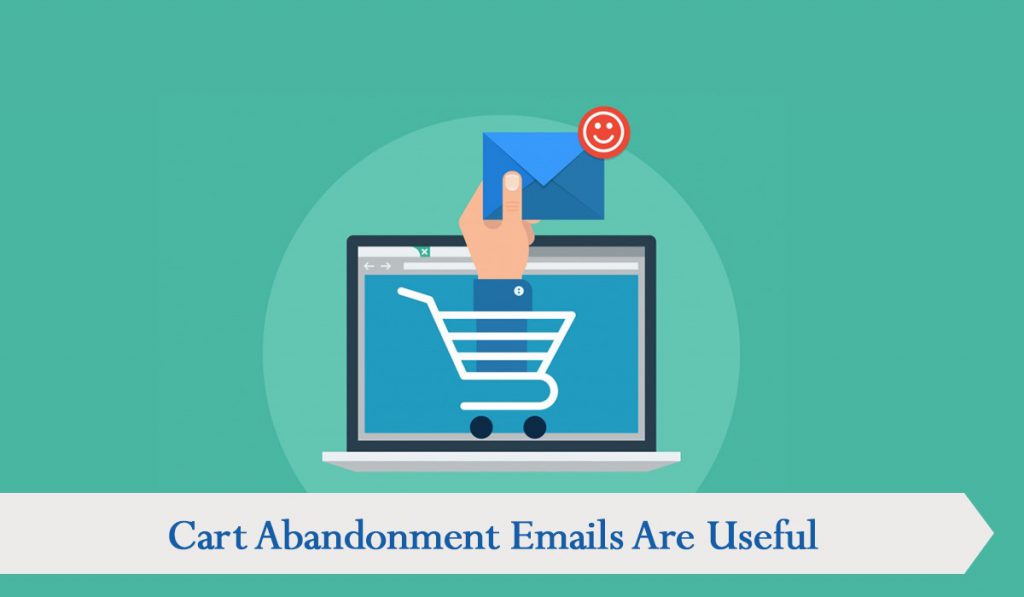 No doubt losing sales at the time checkout is a great loss; there are ways to get back your lost customers. Since you get the email address of the customers, you can send them reminder emails about the abandoned carts. Schedule a cart recovery email series for a week but make sure not to bombard the inboxes with your emails.
4. Provide guest checkout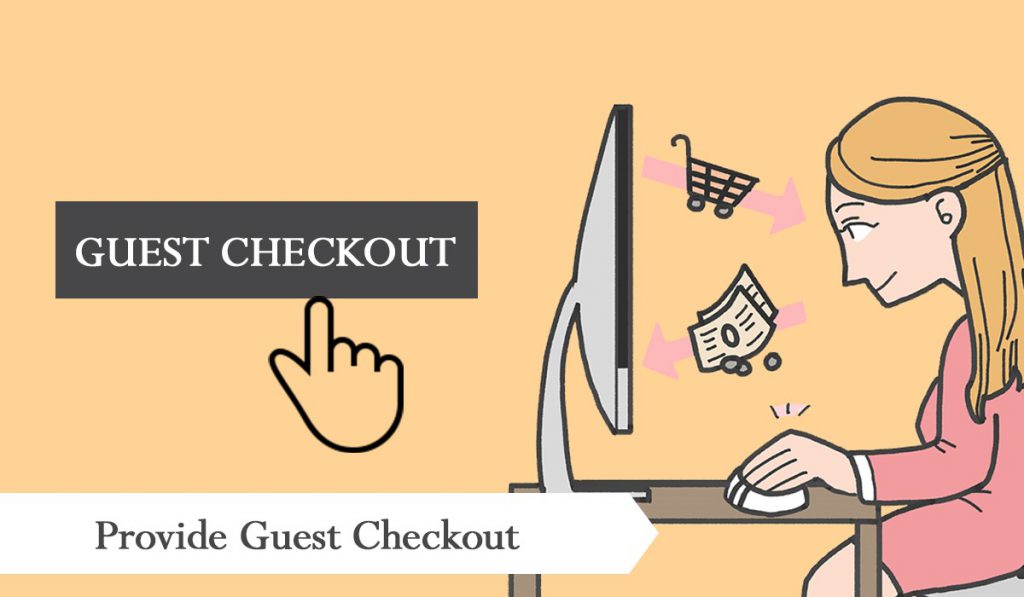 Not every shoppers like creating an account with an online store for various reasons. Making your customers create an account slows down the buying process. The tedious process of account creating may also make them frustrated. Inputting all the information, making email confirmation and then returning back to the cart is a whole lot of work when they have other options. Offer your visitors guest checkout option so that the purchasing process gets easier. And once the purchase is completed, you can ask them if they are interested in creating an account for their future purchase.
5. Eliminate distractions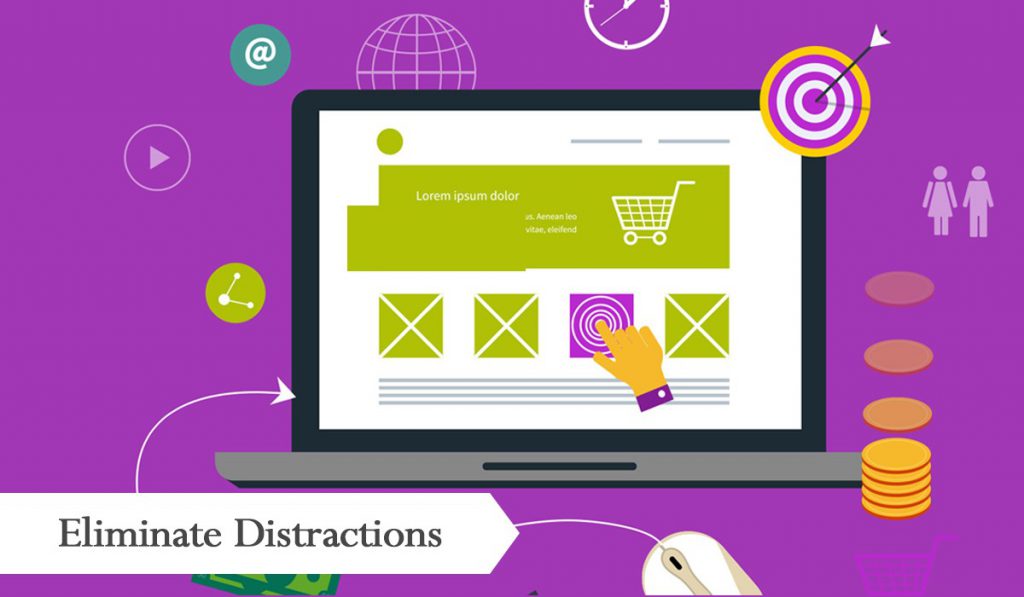 Distractions take away good number sales. If you want the shoppers to complete their purchases, ensure to remove distractions that urge them to click elsewhere. Distractions could be unnecessary call-to action, menu navigation etc. So, make sure to use call-to-actions cleverly.
6. Make checkout process clear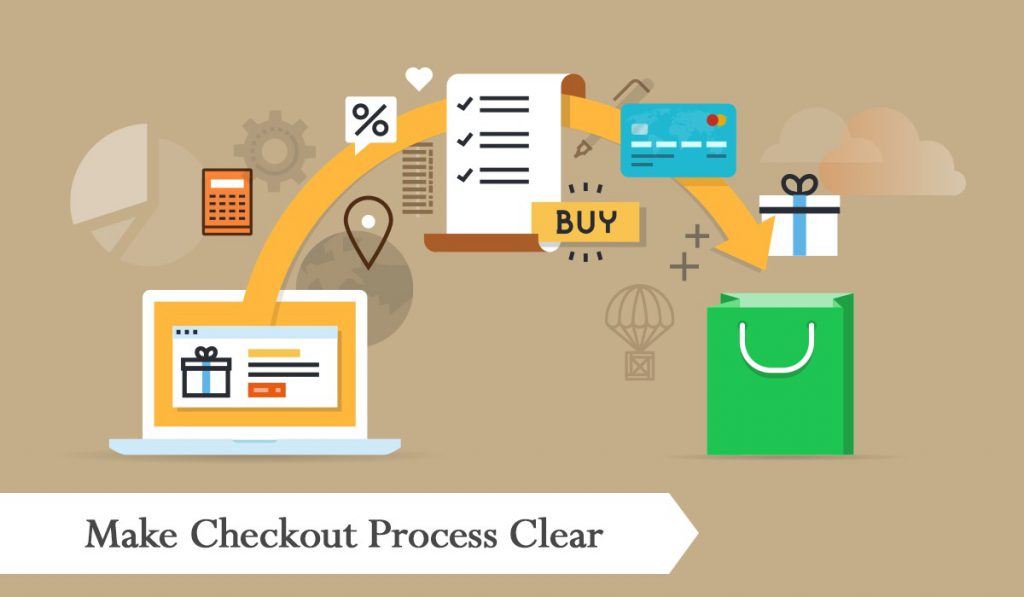 A complicated checkout process can lead to cart abandonment. The lesser the number of clicks till checkout, the higher is chance of completing the purchase. A significant percentage of shoppers leave shopping carts due to complex checkout process. Make sure to have clear CTA, have a back button, edit option etc.
7. Identify funnel leaks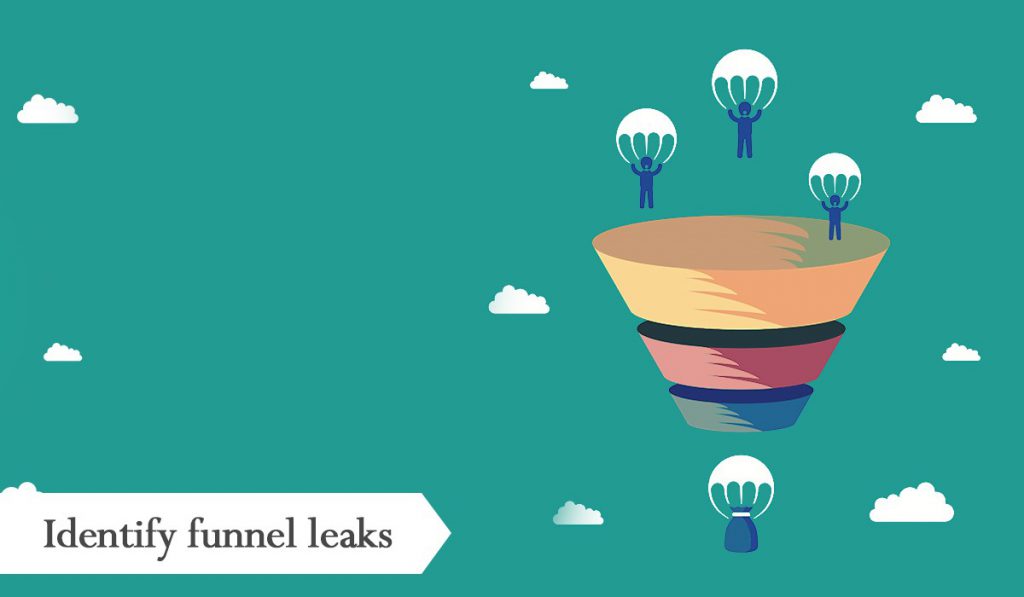 It's important to identify funnel leaks instead of assuming the reason for cart abandonment. You can make use of Google Analytics as it offers proper details of the customers' behaviour. You will also get to know the points where your visitors leave your website. Based on the data, you can make improvements to the weak factor and enhance user experience.
8. Auto-apply coupons
Auto-application of coupons is a great way to reduce shopping cart abandonment. When a coupon gets applied automatically for the shoppers who have received coupons via emails or pop-up, they get happy to receive the discount. They don't have to look for coupons in their inboxes and even if they do it, they may not return to the cart. You can even set a banner consisting of coupons which the shoppers can see during checkout.
9. Offer live chat option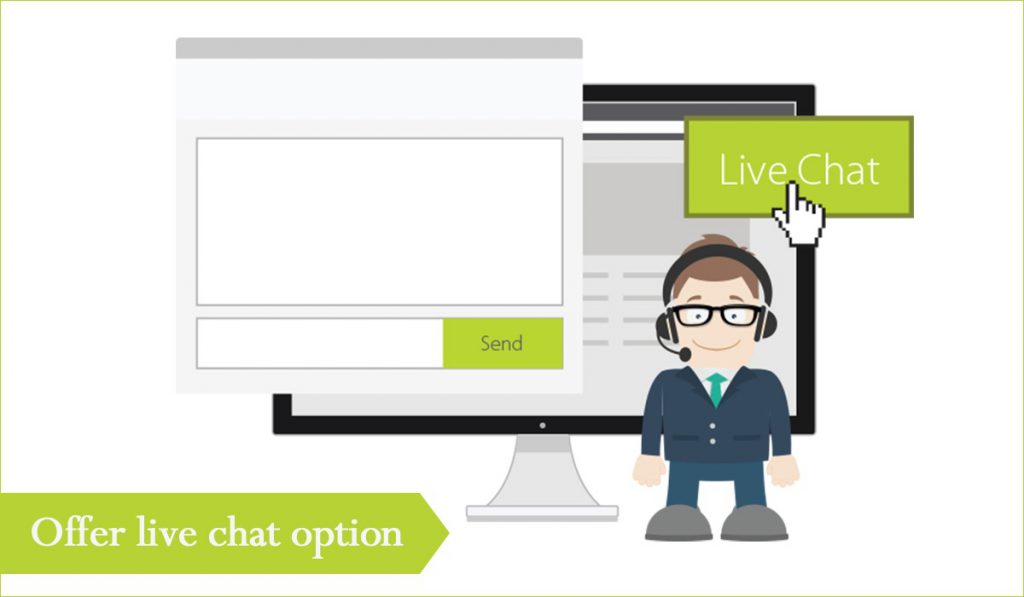 Sometimes shopper faces problems during checkout or has questions regarding the product, delivery etc. In such cases, they have to leave the page and contact you through emails or over phone. You can eliminate this and retain your customers by offering instant reply to their queries through live chat feature.
10. Offer multiple payment options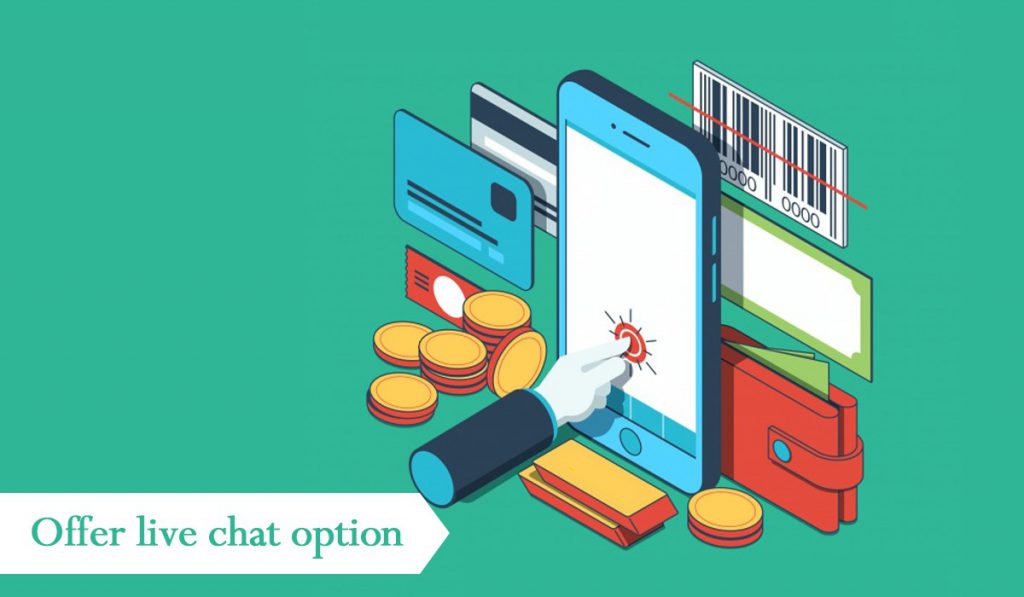 Lack of payment options is another reason for shopping cart abandonment. When there is wide variety of choices to make payments, the shoppers are likely to complete the purchase.
 * * *
Have questions? You can drop us a few lines at: info@revalsys.com
For more information, you can reach us at: www.revalsys.com.
With 10 years of proven excellence, Revalsys Technologies is a platform that offers end-to-end IT services and digital solutions. Be it Website Designing, Website Development, Application Development, Product Engineering, Business Process Consulting, Digital Marketing Services like SEO, SMO, PPC etc., Cloud Infrastructure, Hosting Services, Mobility, Database Design and Development, Database Administration, Design Studio, Microsoft Technologies, Java Open Source Development, Mobility Services, Front-end Technologies and Network Engineering, we offer various technological solutions.
Our services include RevaleBiz, RevalCRM, RevalHRMS, RevalINTRA, RevalCMS (Reval Content Management System) and E-commerce Marketplace Solutions. From the inception of the project to review and beyond, you'll remain informed and empowered. We don't just provide customer satisfaction, we provide delight.
We are here to help you by becoming your technology partner!