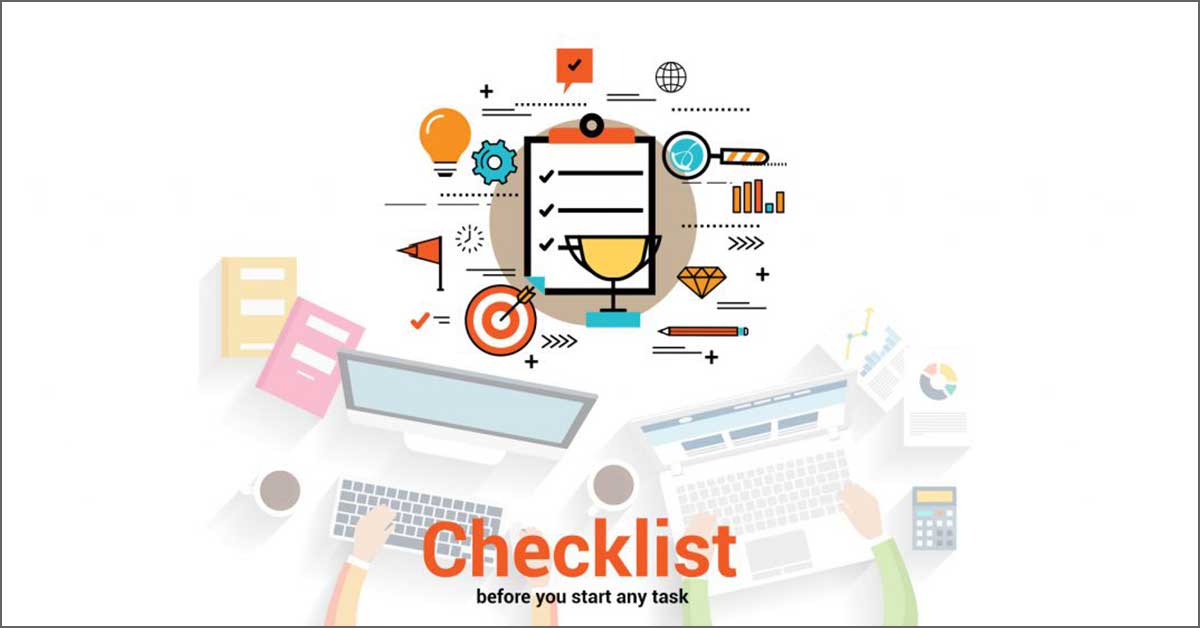 Everyone plans things differently and have different ways of doing their works. But every time, the procedure may not turn out to be efficient and productive. You may miss out something important which is very much beneficial to complete your work successfully within the given time frame. Before starting any task, there are a number of things that should be kept in mind.
Here is a small checklist which you can follow before you start any work and make it a successful one:
Know if the task is good to be done: Before you start any task, you should know whether the task is good enough to be implemented. If you're thinking of starting a business, talk with your friends, family members and other people related to the field. It will let you have an idea whether the task will be fruitful or not.
Determine your goal: While doing any work, you should very well know what you want to achieve with the work. Determining your goal will help you perform your work properly without any complications. When you know what you need to achieve, you can focus better on the work.
Plan: Planning is one of the most important aspects to do a task successfully. You should plan your based on the target you want to achieve, budget, time required etc. When you plan and segment your work, what to do, when to do etc, it will help you to complete your task as you have thought. Though sometimes, things may not turn out as planned, but planning is very necessary.
Hope you find this checklist useful.
* * *
Have questions? You can drop us a few lines at: info@revalsys.com
For more information, you can reach us at: www.revalsys.com.
With 10 years of proven excellence, Revalsys Technologies is a platform that offers end-to-end IT services and digital solutions. Be it Website Designing, Website Development, Application Development, Product Engineering, Business Process Consulting, Digital Marketing Services like SEO, SMO, PPC etc., Cloud Infrastructure, Hosting Services, Mobility, Database Design and Development, Database Administration, Design Studio, Microsoft Technologies, Java Open Source Development, Mobility Services, Front-end Technologies and Network Engineering, we offer various technological solutions.
Our services include RevaleBiz, RevalCRM, RevalHRMS, RevalINTRA, RevalCMS (Reval Content Management System) and E-commerce Marketplace Solutions. From the inception of the project to review and beyond, you'll remain informed and empowered. We don't just provide customer satisfaction, we provide delight.
We are here to help you by becoming your technology partner!