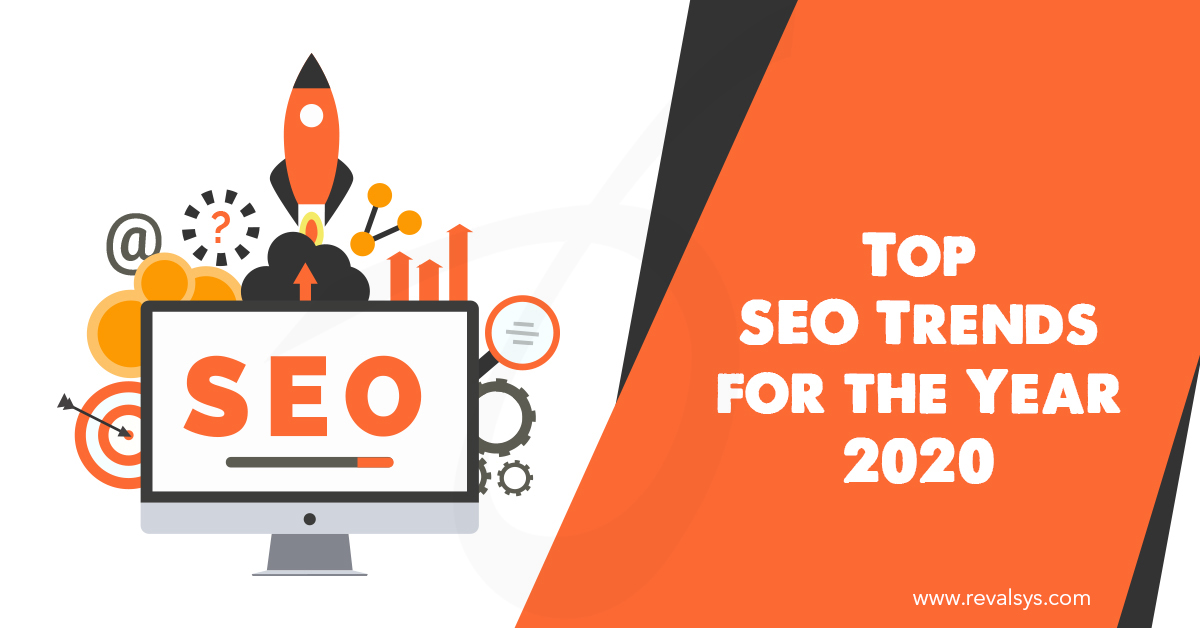 As new websites are being launched and the online competition continues to grow, the consumers' expectation also increases. SEO is still one of the most effective digital marketing strategies in this eCommerce business scenario. Staying proactive with what's going on in the SEO world, you can keep up with the things customers are looking for.
Google makes different changes to its search algorithms each year. Though most of the changes are minor, ignoring those can affect your ranking on search results. These are some SEO trends for this year. Based on these, you can update your website so that more customers and prospects can find you on search results.
• Voice search is going to stay
Voice search is becoming increasingly popular these days. According to last year's data, around 20% of the searches made on mobile devices are voice search. Consumers search for products or services the exact way they speak. Apart from mobile devices, consumers use other devices as well to make voice search. So, it's very necessary to optimise your website for voice search and implement conversational searches in your strategy. This will help you in generating more organic traffic.
• More marketers will leverage influencers for SEO
Consumers these days look for authentic reviews and information they can trust, rather than getting overwhelmed by ads. Most of the time, the influencers are the sources that provide with the reviews and information. Introducing influencer marketing into your SEO strategy can amplify your content, make better your visibility online, and generate more traffic. However, this marketing method may fail if you don't have a plan, content not aligning with the needs of your customers, and improper execution of the sponsored content.
• Featured snippets continue dominating search results
Featured snippets are summaries of answers to users' questions. Google displays featured snippets on top of search results, above organic and paid ads. Being featured means your brand gets additional exposure in the search results.
To use the benefits of this feature offered by Google and drive more web traffic, you need to give clear answers to frequently asked questions on your online portal. Depending on the quality of the featured snippets, it is evaluated and boosted to the top of the search result. Due to the ability to drive more organic traffic even if your website deson't rank at the number 1 position, featured snippets are wonderful opportunities for content creators.
• Mobile search will continue to grow
According to reports, around 87% of internet users use mobile phones and around 40% of the transaction is done by this device. If your website is not optimised for mobiles, the possibility of occurring on the 1st page of the search results gets low. So, along with making your website optimised for voice search, it's necessary that your website is also mobile optimised. Modify the structure of the content and representation for technical SEO along with including long-tail keywords for doing on-page SEO.
• Structured data
With Google updating its guidelines and giving support for new types of structured data such as fact check, FAQ page and more, it will be huge for semantic data. Google is paying heed to drive more data from web pages and provide the publishers with more brand exposure in return. If you are keeping up with this change, it will give your SEO a more competitive advantage.
• Artificial intelligence (AI) will continue to evolve
Over the past few years, AI has turned out to be a pioneering force in an eCommerce business. One of the most vital technologies, AI is used to offer unique, personalised customer experiences. To deliver better search results, Google also uses AI. It has learned the characteristics which make a published article valuable or not without delving deep into the cumbersome technicalities.
• Video content will improve SEO
Video content should be an important part of your digital marketing efforts and SEO strategy. Videos are more likely to show on top of a search result page than a web page containing plain text. Even if you don't get the top position, you are going to enjoy more traffic to your website when your videos are indexed by Google. You can create helpful YouTube videos to support your existing content. So, make sure to include videos in your SEO strategy, reach and engage more customers.
• Content length also determines search ranking
No matter high-quality content is essential to rank better on SERP, the length of the content also plays a crucial role. Articles that are lengthy increase the dwell time which Google considers to be people enjoying it. Web pages with high-quality, lengthy content get better visibility. However, there are various argument regarding the ideal length of a blog post.