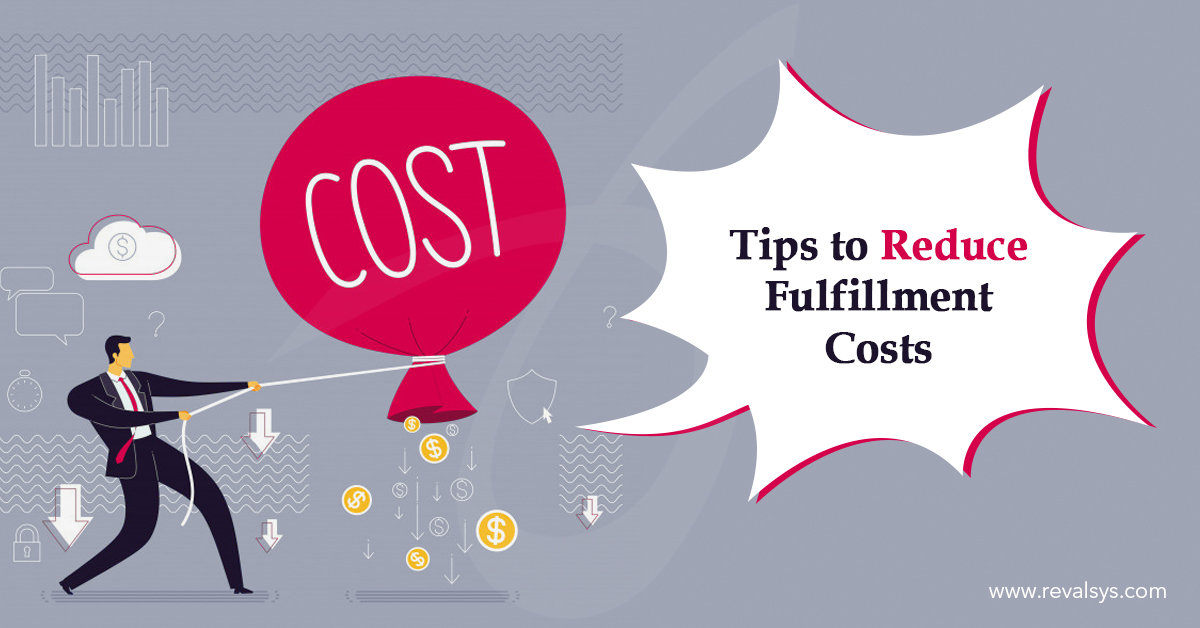 The business environment getting competitive day by day and the online shoppers being good bargain hunters who look for low-priced products, free delivery, free returns etc., you as a seller should make sure to keep costs low. As order fulfillment is a huge margin eater, reducing fulfillment costs should be one of the top priorities of your business. No matter you're a direct selling company or run an online store, the lower is the fulfillment costs, the better the profit you make.
Let's check some effective ways to reduce costs of fulfillment:
• Perform an operational audit
An operational audit is the first step to reducing fulfillment costs. The objectives of the assessment are to decrease the cost per order, lower inbound and freight costs, increase storage capacity, improve customer service etc. So, you should make sure to identify your needs and recognise potential improvements in processing, use of space, the productivity of staff, system and freight analysis etc.
• Optimising inventory management
Receiving and stocking new goods is quite time-consuming and can be a huge expense when stocks arrive in a disorganised way. You can work with your suppliers to ensure that the inventory shipments arrive in a well-organised manner with accurate and easily readable labels. Make sure that the details of the packaging match with the information in your WMS (Warehouse Management System). Prior to stocking new inventory, identify the bin and overflow locations of your warehouse.
• Be creative with your storage
For online sellers, there are a variety of options to store goods. The requirement of space depends on the type of products you sell. You can consider using vertical space, rather than making an expansion of your warehouse. Use storage units that are taller, choose different types of shelves etc. so that you can store a large quantity of products in a little space. It eliminates the expense needed for warehouse expansion.
• Integrate lean inventory
If you handle your own order fulfilment, the warehouse can be a great source of expense. The more inventories you have, the more space you require to store the goods. When the lead times are shorter and the inventory turnover is faster, you will need less capital, less space and experience a faster ROI (Return on Investment). You can achieve this by integrating lean inventory. Your suppliers will deliver goods in smaller quantities but frequently. It eliminates storing of goods in large quantities; you will have goods that are needed and not anything more. However, you should make sure that the suppliers are fast and they won't charge you more for supplying goods in small quantities frequently.
• Don't forget the simple things
To ensure fulfilment and shipping success, there are certain simple things that shouldn't be underestimated. Make sure that all the customers' orders are packed and sealed properly, inform customers about the order dispatch along with the expected date of shipment delivery. And if you're selling on multiple eCommerce marketplaces, it would be good to integrate multi-channel inventory management software.
Even though there are pain points in fulfilment and shipping, there are ways to overcome those. Make sure to look into the things that are making your expenses more and work on those to make lower the unwanted expenses.