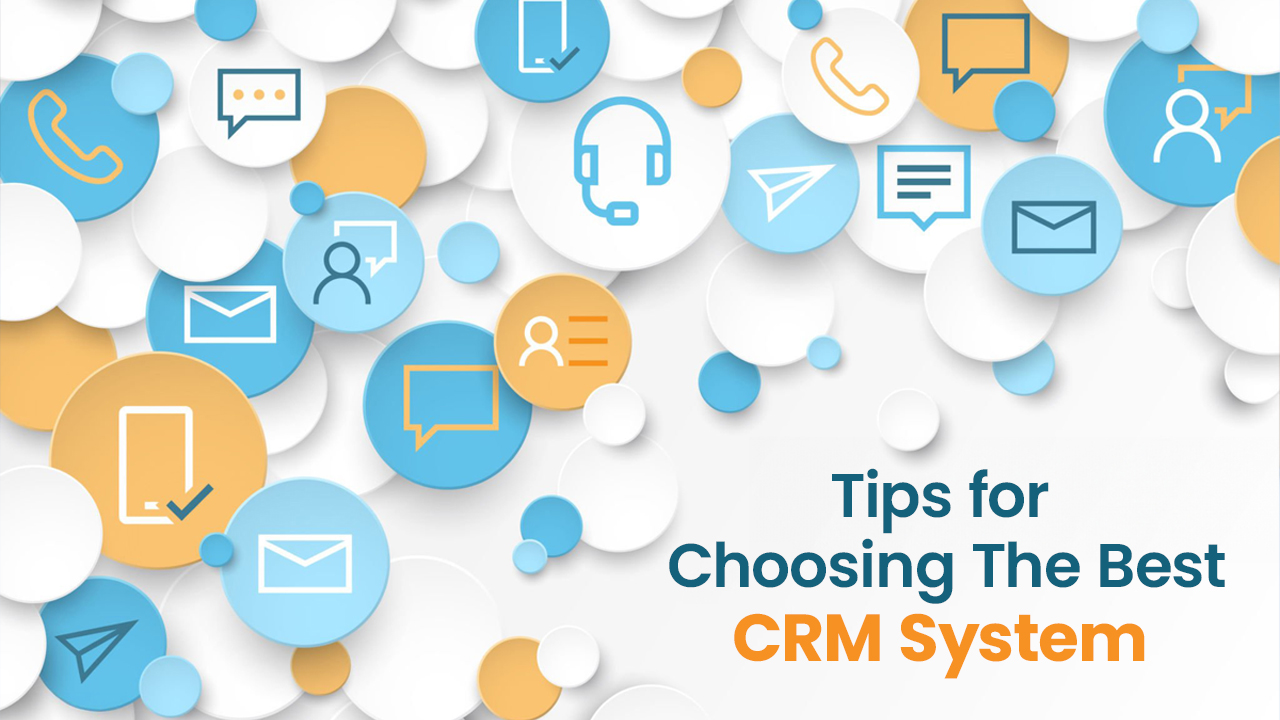 Best Customer Relationship Management (CRM) systems for Business
Customer Relationship Management (CRM) systems have become indispensable tools for companies seeking to streamline their operations and enhance customer interactions. These software solutions are designed to automate the meticulous process of managing and tracking vital customer data, effectively eliminating the need for manual record-keeping in cumbersome Excel spreadsheets.
While the benefits of adopting a CRM system are numerous, the task of selecting the right one for your specific needs can be fraught with challenges. If undertaken without thorough research and careful consideration, this decision has the potential to result in substantial financial losses, as the best CRM for one organization may not necessarily align with the unique requirements of another. Additionally, it's essential to note that returning or replacing a CRM system is not a straightforward process, emphasizing the importance of making an informed choice from the outset.
To simplify the selection for you, here we have listed some tips for picking the right CRM:
Understanding your goals
In the quest for the ideal best customer relationship management system for your organization, it's imperative to align your choice with your unique business processes and specific requirements. It's crucial to realize that a CRM is not a universal one-stop solution for all organizational challenges; rather, it should be a tailored solution that addresses your specific issues.
Begin by assessing the distinct challenges your organization faces, as these challenges will guide your software requirements. Consider what you hope to achieve with your CRM – whether it's optimizing your entire organization's performance or focusing on enhancing the efficiency and productivity of specific departments.
Engage in a meaningful dialogue with your team members to gain a comprehensive understanding of their pain points and how a CRM can be a catalyst for improving their efficiency, productivity, customer service, and ultimately, boosting your sales. Their insights will be invaluable in determining the right CRM system that aligns seamlessly with your organizational goals.
Identify the required features
In the realm of best customer relationship management solutions, there's no one-size-fits-all approach. Each business operates with its distinct processes, customer base, and objectives. Therefore, a basic, one-dimensional CRM system is often inadequate to meet the diverse needs of businesses.
What's imperative when choosing a top customer relationship management software is to ensure it provides the flexibility to evolve and expand in sync with your business's growth. It's crucial that the CRM system isn't just a short-term solution but a long-term partner that can adapt to the changing landscape of your organization.
While evaluating CRM options, exercise caution against the allure of feature-rich systems that may include functionalities you don't require. Opting for a CRM laden with unnecessary features can inflate costs, making it essential to choose a system that offers a carefully curated selection of features perfectly tailored to your organization's unique demands. This approach ensures you get the most value for your investment without paying for excess capabilities that won't benefit your business.
Ensure integration with other applications
A best customer relationship management system is not an addition to your business's software and technology. It can help you to streamline your business processes. Check how effectively your target CRM can work with your business's existing applications. For example, when integrated with your work calendar, it will send you reminders for your upcoming tasks. Integrating it with your social media accounts will provide you an insight into your social media activity in one place, like the number of interactions, new followers, user demographics, etc. On your website, you can use it to know the number of visits on each page, maintain customer data, monitor their buying behaviour, etc.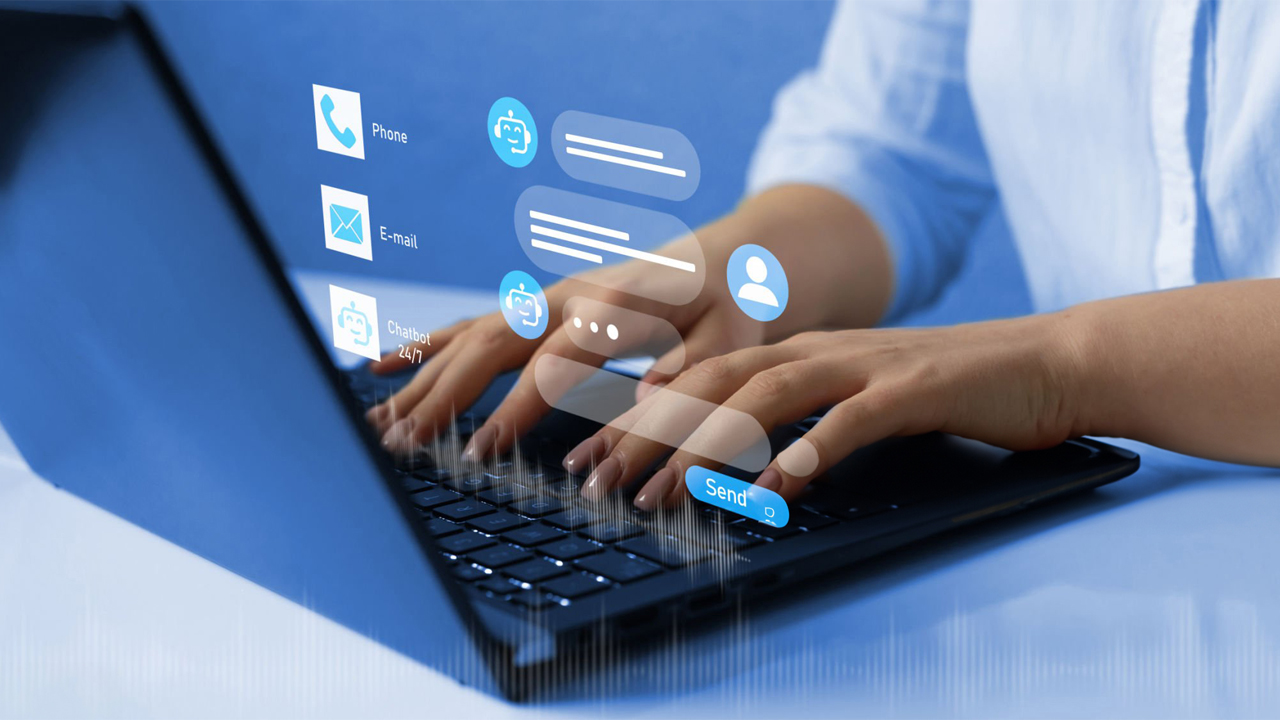 Evaluating your crm choice with a free trial and live demo
Prior to making a commitment to a Custom CRM System, it's crucial to gain a firsthand experience of what it has to offer. Requesting a live demo allows you to explore the CRM's interface and functionality, ensuring it aligns with your business's specific requirements. This step is pivotal in assessing whether the CRM possesses the essential features you need for efficient operations.
During the live demo, pay close attention to the software's user-friendliness, as it should not only meet your current needs but also facilitate your business's future growth. A top CRM system should serve as a scalable solution that evolves alongside your organization.
Before taking the plunge and investing in a customer relationship management, it's prudent to consider the input of your team members who will be using the software on a day-to-day basis. Their perspectives are invaluable in evaluating the CRM's suitability for your organization.
To further mitigate risks and ensure satisfaction, opt for the CRM's free trial version. This trial period allows you and your team to test the CRM's functionality, its seamless integration into your workflows, and overall usability. If, at the conclusion of the trial, you find that the CRM aligns with your business goals and receives a positive endorsement from your team, you can confidently transition to its paid version. On the other hand, if it doesn't meet your expectations, you can easily opt out without incurring any financial commitment. This pragmatic approach ensures that you make an informed decision and invest in a CRM that truly serves your needs.
Pick a vendor with relevant industry experience
When selecting a top customer relationship management system, it's essential to consider a vendor with a proven track record in your specific industry. CRM solutions often come tailored with features that cater to the unique needs of various sectors. To ensure a seamless fit, explore vendors' portfolios on their websites to gauge their industry-related experience. By examining their past work with businesses akin to yours, you can be confident that the chosen CRM vendor possesses the knowledge and expertise needed to tailor the system effectively to your industry's requirements, ensuring a smoother and more successful implementation.
Prioritize user experience
The most important aspect of a customer relationship management system is its user-friendliness. When you look for a CRM, you should check for its ease of use and interface. It should take users as few clicks as possible to complete their tasks on the software. It should also be able to receive and handle customer interactions and queries from multiple channels like your website and social media accounts in real time.
Consider the cost
The greater the number of features you want from a best customer relationship management system, the more you will have to pay for it. The cost of the software varies from vendor to vendor and depends on its number of users and features. The best way to look for a vendor is to budget for only the most important features of the software and steer clear of the bells and whistles.
Ensure mobile-friendliness
If you are not available for your customers on their preferred platforms, you could lose them for good. They are becoming increasingly mobile, and sales reps are also required to spend most part of their days travelling and need on-the-go access to customer data, so a CRM needs to be mobile too. There is a wide range of mobile devices available today from smartphones and tablets to laptops. Make sure your vendor offers you compatibility for all these devices.
Conclusion
In conclusion, choosing the right best customer relationship management system features for your organization is a pivotal decision that demands careful consideration. Understanding your specific goals, identifying essential features, ensuring seamless integration, prioritizing user experience, and assessing costs are key steps in this process. Additionally, selecting a vendor with relevant industry experience and mobile friendliness are crucial factors to consider. By following these guidelines and conducting thorough evaluations, you can make an informed decision that aligns with your unique business needs, ultimately streamlining operations, enhancing customer interactions, and contributing to the success of your organization. Remember that the right CRM is not just a software solution; it's a long-term partner that will help you streamline your operations, enhance customer interactions, and drive your business toward success.