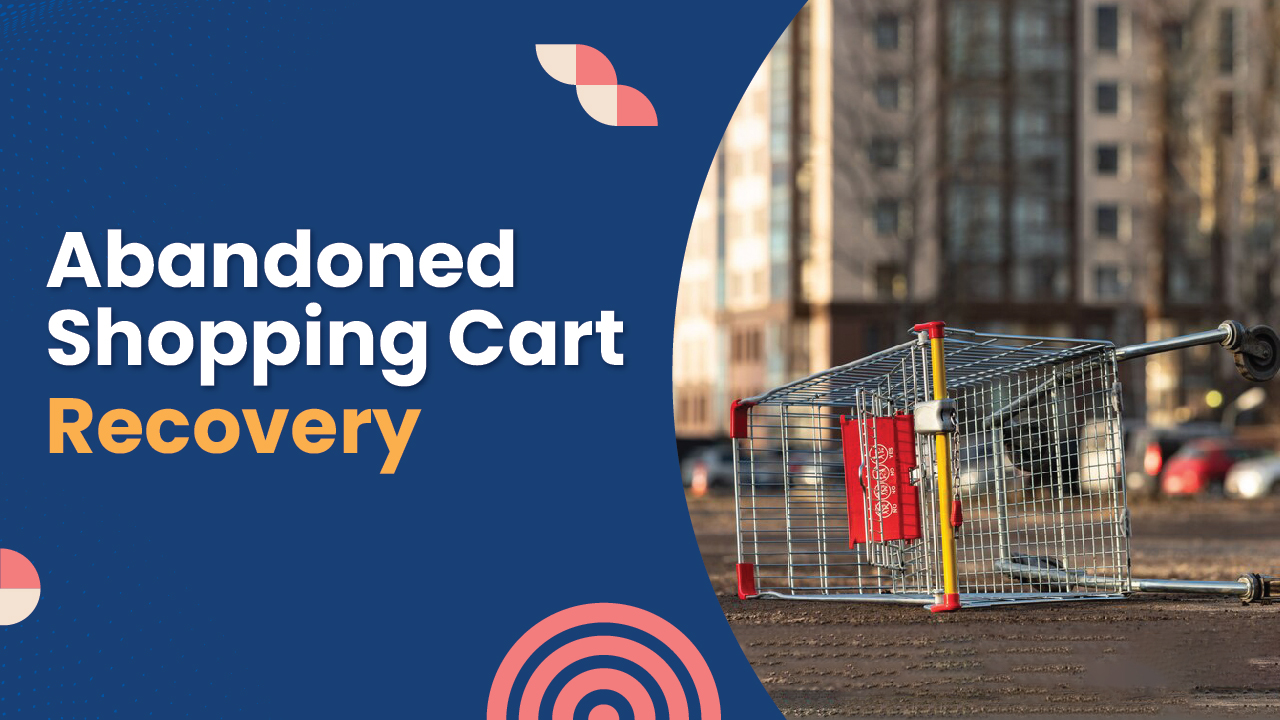 Recover Abandoned Shopping Carts
We've all done it, you're browsing online for something you need, you add it to your cart, and then you get distracted and forget to check out. It happens to the best of us, but it's not just a minor annoyance.
Over the last few years, the amount of potential revenue lost due to shopping cart abandonment has been climbing at a rapid pace. It's so much depressing when the visitors just stop at the finish line. All the efforts and time you have put to optimize landing pages, perfecting the information architecture and pricing strategies just go waste.
For online retailers, abandoned shopping carts can be a major source of lost revenue. Fortunately, there are some strategies you can use to recover abandoned shopping carts and turn them into sales.
Here's how to do it. Create a Sense of Urgency One of the most effective ways to recover abandoned shopping carts is to create a sense of urgency. You want your customers to feel like they need to act now or they'll miss out on a great deal. One way to create urgency is to use a countdown timer. Let your customers know that they only have a certain amount of time to take advantage of a special offer or sale.
This can be a great motivator for customers who may be on the fence about making a purchase. You can also use limited-time discounts or free shipping offers as a way to create urgency. Let your customers know that the offer won't last forever and they need to act quickly to take advantage of it.
And when it comes to recovering abandoned shopping carts, most marketers choose only the traditional method of sending reminder emails to the people who haven't completed the purchase. But in this multi-channel business world, there are various other options to target these people along with abandonment cart emails.
Understanding Cart Abandonment: Before diving into solutions, it's important to understand why cart abandonment occurs. Abandoned cart recovery is a strategy used by top e-commerce businesses to re-engage customers who have added products to their online shopping carts but left the website without completing the purchase. This involves using tactics such as emails, discounts, and reminders to encourage these customers to return and finalize their transactions, thereby reducing lost sales opportunities.
Here are a few tips to recover Abandoned shopping carts:

Target Shoppers Before they Leave Your Website
Preventing visitors from leaving your website in the first place is one of the best ways to recover abandoned carts. Targeting people who abandon carts with an exit-intent pop-up that offers urgency or strong CTA that offers instant re-engagement etc. can prevent them from abandoning carts. In fact, pop-ups are a great way to target cart people who abandon carts even when you don't have their email addresses.
Send Follow-up Emails
Another effective way to recover abandoned shopping carts is to send follow-up emails. These emails should be sent shortly after a customer abandons their cart. The goal of these emails should be to remind customers of the items in their cart and encourage them to complete their purchases. You can also use these emails to offer discounts or special offers to entice customers to complete their purchases. Make sure your follow-up emails are personalized and targeted. You can use customer data to create emails that are tailored to each customer's interests and needs.
Create a Seamless Checkout Process
One of the main reasons customers abandon their shopping carts is because the checkout process is too difficult or confusing. To recover abandoned shopping carts, the best e-commerce platform needs to make sure your checkout process is as seamless and user-friendly as possible.
Make sure your checkout process is optimized for mobile devices. Many customers prefer to shop on their phones, so it's important to make sure your checkout process is optimized for mobile. You should also make sure your checkout page is secure. Customers may be hesitant to enter their payment information if they don't feel like their data is secure. Make sure your checkout page has a secure SSL certificate and other security measures to ensure customer data is safe.
Retargeting Ads
Leverage retargeting ads on platforms like Google and Facebook to remind users of the products they left in their carts. These ads can encourage shoppers to return and complete their purchases.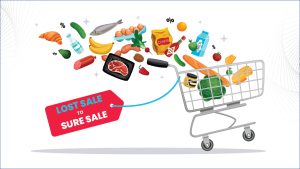 Offer Incentives
Offering incentives can be a great way to recover abandoned shopping carts. You can offer discounts, free shipping, or other incentives to encourage customers to complete their purchase. You can also use loyalty programs and reward points to incentivize customers. Offering rewards for repeat purchases can be a great way to encourage customers to come back and shop again.
Optimize Your Website Speed
A slow-loading website can frustrate customers and lead to cart abandonment. Ensure your website is optimized for speed and performance to create a seamless shopping experience.
Mobile Optimization
With the increasing use of mobile devices for online shopping, it's crucial to have a mobile-friendly website. Ensure that your website is responsive and offers a smooth mobile shopping experience.
Provide Exceptional Customer Support
Offer live chat or customer support options during the checkout process to address any concerns or questions in real-time, reducing uncertainty and increasing the likelihood of completing the purchase.
Conclusion
Recovering abandoned shopping carts can be a challenge, but it's not impossible. It is an essential aspect of improving your e-commerce business's bottom line. By understanding the reasons behind cart abandonment and implementing effective strategies, such as creating a sense of urgency, sending follow-up emails, optimizing the checkout process, and utilizing retargeting ads, businesses can significantly increase their chances of converting abandoned carts into completed purchases. Offering incentives, optimizing website speed, and providing exceptional customer support further contribute to reducing cart abandonment rates and enhancing customer satisfaction.
By implementing these strategies, you can maximize your online sales and ensure that no potential customer slips through the cracks. Embracing these tactics, top e-commerce businesses can not only recover lost revenue but also build stronger customer relationships and foster long-term success in the competitive online retail landscape.
****************
In the quest to keep your e-commerce website up to date RevaleBiz by Revalsys Technologies, is a better answer for this, as an AI-enabled best e-commerce platform, embodies the essence of this transformation. With its capabilities to harness AI for personalized shopping experiences, predictive analytics, efficient customer support, image recognition, and inventory management, it promises to address the complexities of modern e-commerce.
Revalsys Technologies is a leading technology company with a rich history of empowering businesses through cutting-edge solutions. With years of experience in the technology sector, we are dedicated to providing custom, innovative solutions and services that enhance your online presence and drive your e-commerce success.
Introducing RevaleBiz – Your Ai-Enabled Top E-Commerce Platform: In our mission to stay ahead of the curve, we have developed RevaleBiz, a revolutionary Ai-enabled e-commerce platform designed to transform your online business. RevaleBiz is not just a platform, it's a comprehensive solution that integrates the latest technologies to ensure your e-commerce website remains fresh, engaging, and competitive.
Visit our website for more details – RevaleBiz – AI Powered Ecommerce Platform | Revalsys
****************