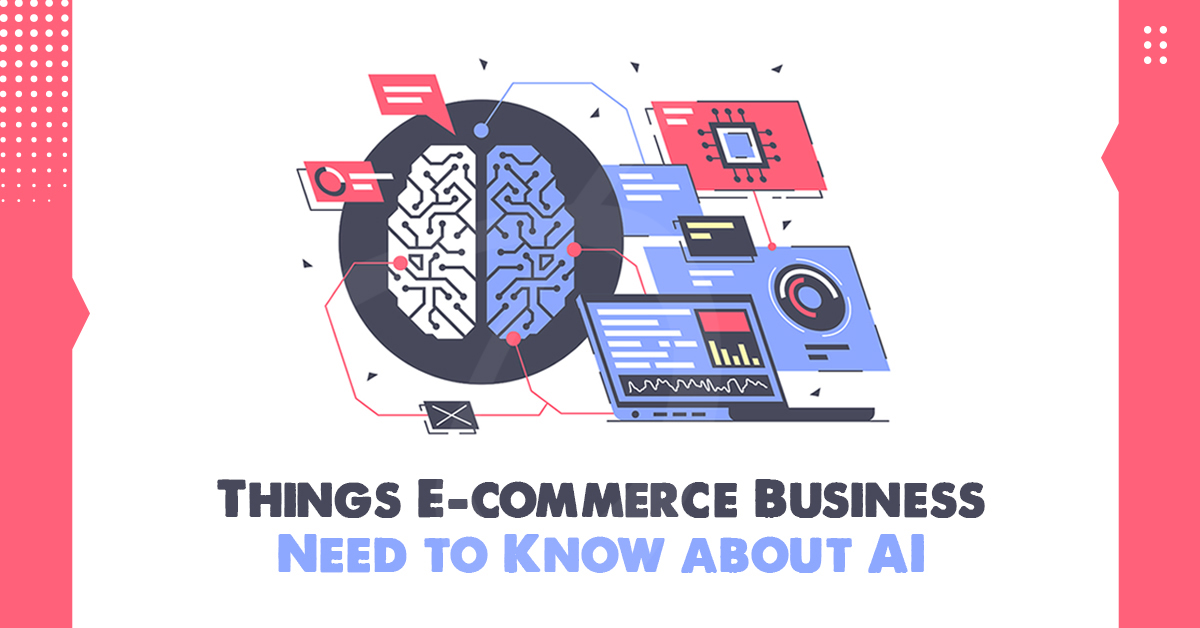 Over the past one to two years, Artificial Intelligence or AI has been a buzz word which is making rounds in the technological world. Gradually, it is filtering into every aspect of our lives – from self-checkout cash registers to security checks at the airport and enhanced user experience. It has potential to help individual and companies for smarter, better and faster operations.
With the help of an automated system which is taught to replicate human functions, AI offers a faster response to emails, chats, social comments and phone calls. In an ever growing and competitive marketplace, it is the need of the hour for e-commerce businesses to leverage the benefits offered by AI.
From customer service to automatic inventory management, customised product recommendations and replenishment reminders, AI can be used for an enhanced customer experience. However, before using AI into your e-commerce business, there are certain things you should be aware of.
How will AI impact e-commerce shopping experience?
Typically in e-commerce, a customer goes through the below-mentioned steps as a part of their shopping experience:
Identify want/need
Explore options to fulfil want/need
Examine carefully by doing research, taking suggestions from friends etc. (optional)
Take purchase decision
As marketing is all about reaching customers in the right context at the right time, AI can facilitate customer experience in a number of ways. Sending personalised, relevant, contextual messages at the right time has become much easier with AI. AI can provide drastic impact on all these steps of a customer's shopping experience.
What are the business functions that AI could help e-commerce organisations?
AI can be helpful in different aspects of an e-commerce business. Here are some of them:
Customer support: Giving replies to customer queries become much quicker and easier with AI. As per industry reports, quicker reply to customer queries can make better customer happiness by 30%.
Customer engagement: The percentage of shopping cart abandonment can be reduced to a great extent with the help of AI. Sending emails regarding products on the abandoned carts and product recommendations based on search and purchased history, customer engagement can be made better.
Increase sales: In e-commerce industry, forecasting sales is possible by analysing recent purchases and historical data. However, when you have multiple sales platforms, it is necessary to provide the right product on the right platform. AI helps the sales team to offer a more personalised experience for their customers as AI can analyse vast data more efficiently than a human being. Without any doubt, AI is changing the face of sales for the better by providing intelligent sales process so that customers are not provided inappropriate or non-tailored solutions.
Delivery of order: Customers nowadays wants their ordered products to be delivered as soon as possible, but delivery issues at the last minute can hurt customer satisfaction greatly. So, when you embrace AI, it can suggest better shipping service based on logistic company's performance, weather condition of the destination etc. which can influence the deliveries.
There are various areas where AI is providing a great impact which includes customer service, product discovery, engaging customers, increasing sales etc. AI is helping marketers to get connected with their customers constantly in new and meaningful manners. It's making a great change how companies deal with their clients and allow quick access to information.