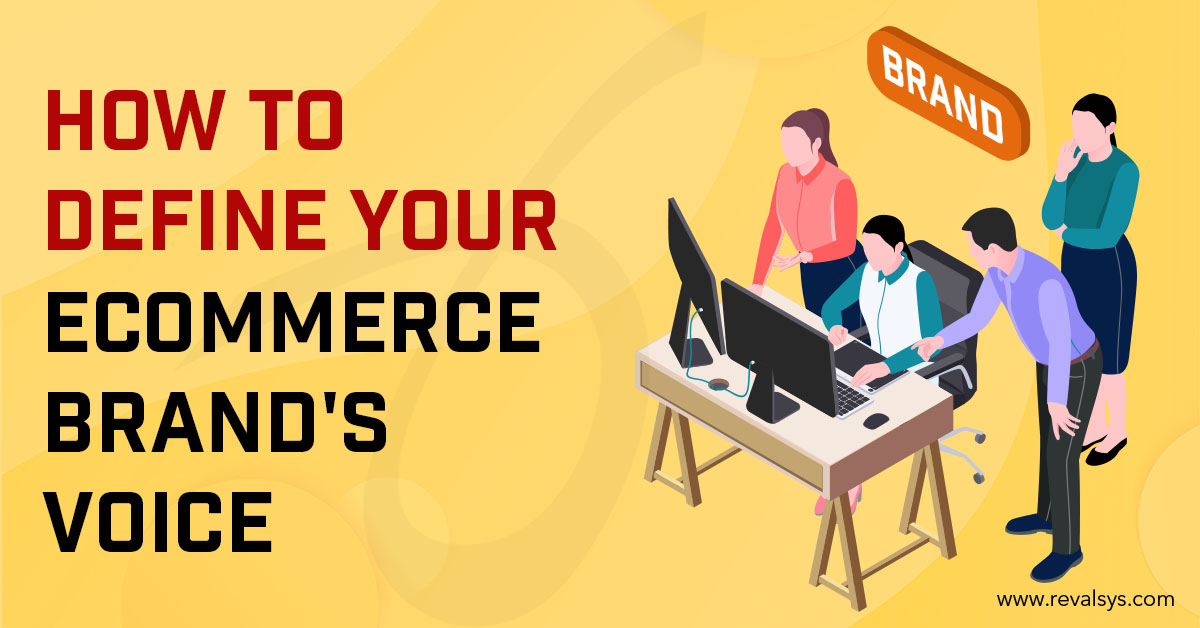 Competition in the ecommerce industry is fierce. There are multiple brands in the same niche as yours, selling the same product as you. You have to make sure that your brand stands out, which makes it important for it to have its own voice.
Your brand's voice personifies it. It plays a very important role in giving your brand a unique identity. It moulds your customers' perception of you, and hence it is important that you create it carefully.
Here we have listed a few steps for you to create a voice for your brand and use it consistently on your target platforms:
Identify Your Brand's Message
The first and the most important step to giving your brand a voice is creating an identity for your business. To achieve this, answer the following questions:
What is the purpose of your business?
What vision does it aim to achieve?
What are the core values it stands for?
To answer these questions:
Decide who your business will serve and how
Define the kind of problems it solves and solutions it offers
Define the beliefs that form its foundation
Your brand's vision, mission, and values are the elements that define it and set it apart. They help your target audience to understand your brand and connect to it.
Understand Your Business's Target Audience
Once you have established your brand's purpose, you have to determine which customer you will serve. To reach out to the right target audience, understand who is looking for similar products as yours and what their needs are. You can monitor social media channels and online discussion forums or use surveys to research your target audience. This will also help you to know their pain points.
You can research competitors selling similar products like yours and get to know their customer base. You can use this information to know what your competitors' customers like and don't like about their products and identify their brand's voice. This shapes your marketing plan and helps you to communicate with your target audience in a way that it resonates with them.
Give Your Brand A Personality
Your brand's personality is its USP. Treat your brand like a human being and describe it at least in three words. They can be "serious, professional, formal", or "witty, playful, casual". Match your brand's personality to that of your target audience to effectively communicate with them. This makes it relatable and memorable for your target audience. Customers buy from brands whose personalities they can identify with.
Create A Style Guide
Once you have figured out your brand's identity, it is time for you to implement it in your business's content. Your business's website copy, emails, blog, social media captions and comments, audio-visual content, print materials, logo, fonts, and brand colours should all echo your brand's voice. Both textual and visual elements define your brand's voice and form a part of its identity. Just as different words hold different meanings, different colours have their own traits. You have to choose words and colours for your brand based on what you want it to stand for.
Ensure Consistency
Consistency is what makes you trustworthy and memorable. You have to constantly make sure that your brand's voice is in keeping with its values. Keep referring back to all of the above-mentioned points while creating content for any of your target platforms. Provide all the employees of your organisation access to these guidelines so that they are on the same page.
While it might be tempting for you to imitate the voice of similar brands that have tasted success, you must remember to have your own unique voice so as to stand out from your competitors. Your customers may not pay attention to what you are saying if you sound like the other brands in the market, and this can hamper your growth.