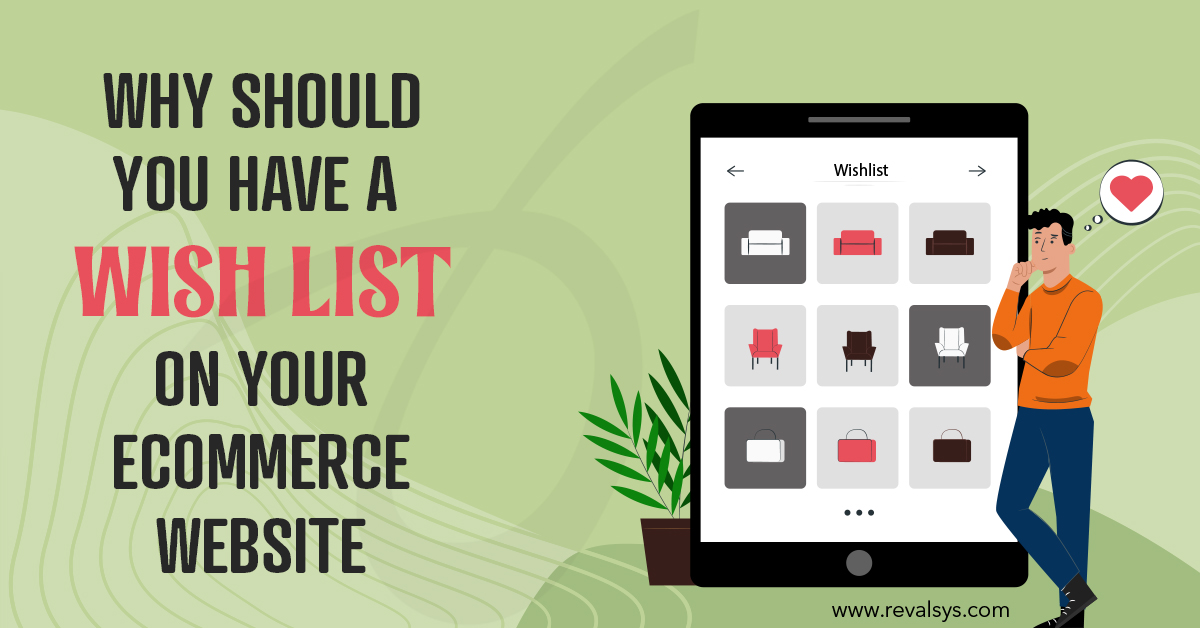 On your ecommerce website, the wish list is a personalized list of one or more products that your customers are interested in buying. When a customer is not ready to purchase your products immediately, they can add them to the wish list to purchase them at a later date.
The wish list can be displayed on your website in the form of an icon. It can be seen on the user account page, the checkout page, the homepage, and the product pages.
The Benefits Of A Wish List For Your Ecommerce Business
Minimises Your Cart Abandonment Rates
There are a few reasons why customers don't purchase the products that they add to their cart:
Preferred payment methods were unavailable
They were not happy with your returns policy
Product prices were high
Products were out of stock
Additional costs like shipping charges and taxes were high
You can notify your customers when the products in their wish list get back in stock or go on sale. You can also encourage them to buy the products by creating exclusive offers for them.
Reduces Your Product Return Rates
Creating a wish list is a low-commitment task as it does not require your customers to purchase products immediately. By saving a product to the wish list your customers get the time to decide if it is right for them before they purchase it. This reduces uncertainty in your customers about your products and increases their satisfaction, thereby reducing your product return rates.
Helps You To Understand Your Customers' Demands
You can evaluate the demand for each of your products by checking which ones are being added to the wish list the most. This will help you to efficiently manage your inventory. And knowing which products are not making it into the shopping cart helps you to understand and fix their issues to increase their purchase rates.
Increases Traffic To Your Website
Adding products to the wish list encourages your customers to come back to your website to make purchases. You can also make the wish list shareable through social media to encourage your satisfied customers to refer your website and products to others. This increases sales for your business and enhances the word-of-mouth of your brand.
Helps To Shape Your Marketing Campaigns
You can track the source of the traffic to the wish list and measure the effectiveness of your marketing efforts. You can check which of your offers and channels is helping to generate the traffic, and design your future marketing campaigns accordingly.
Improves Your Customer Service Experience
Your wish list is a way for you to build a relationship with your customers and stay connected with them. It plays the role of an online customer service assistant for your customers by keeping them informed about the availability of the products in the list and about the offers on them. This helps in improving the shopping experience of your customers as well as your repeat purchase rates.
Improves Your Website's Navigation Experience
Having products in the wish list makes it easy for customers to purchase them when they come back to your website. Customers won't have to remember which section of your website the products were in and spend time looking for them again. They can purchase the products directly through the wish list which can be accessed from any page of your website by simply clicking on its icon.