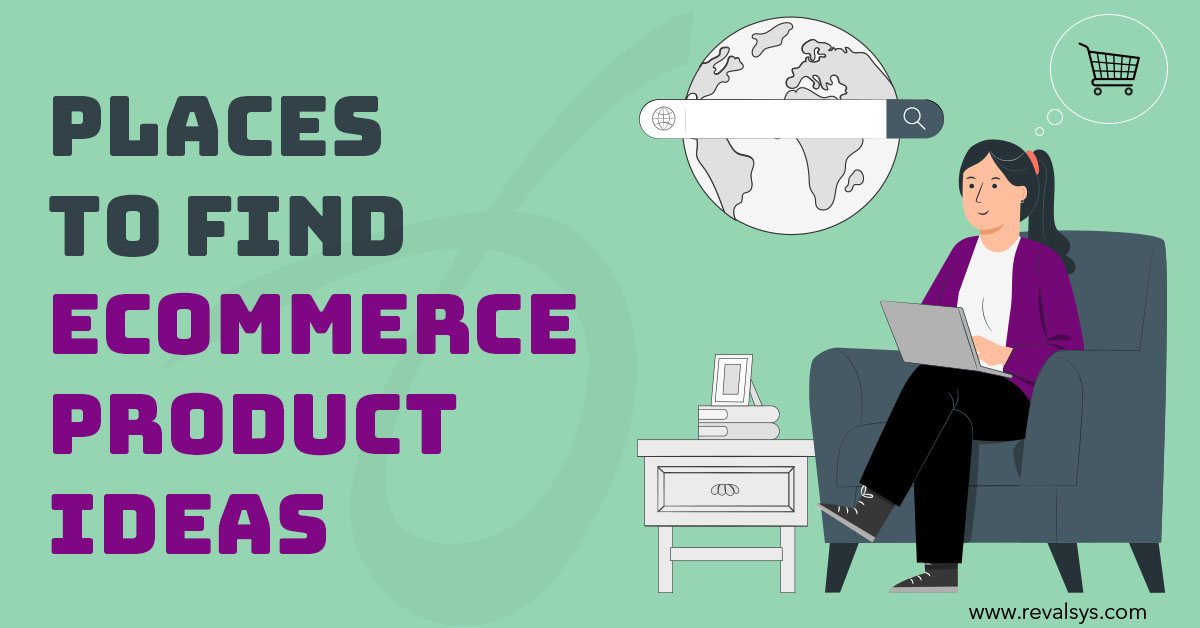 "What to sell?" is a question that is the foundation of a business. A business's product plays a very important role in its success. Whether it is a brick-and-mortar or an ecommerce business, coming up with a product idea involves a lot of research.
Ecommerce is a huge, extremely competitive industry with ample opportunities for different kinds of products. Finding one product to sell from this ocean of choices can be difficult. To make it easy for you, here we have listed a few places where you can look for product ideas:
Existing Ecommerce Marketplaces
This is an easy place to start. The products that worked for popular ecommerce sites like Amazon, eBay, and Etsy can also work for you. These websites have "bestsellers" sections for different product categories that are updated from time to time with millions of products. You can take a look at them to see the top-selling products in your target niche.
Competitors' Websites
You can also look at what your competitors are selling and what is working for them, and emulate it to find success easily. Understand why they are selling what they are selling, and why their customers like their products. To make these products your own, identify their flaws and think about how you can fix them to enhance their user experience.
Social Media Sites
Social media is where people share their experiences of using various products. You can do keyword research of the products in your target niche, see what people are saying about them, and what they like and don't like about them. You can also join relevant Facebook groups for your target products to monitor customer opinions on them. And once you begin selling your product, you can use those groups to promote it.
Latest Google Trends
You can always do a Google search on which are the most profitable products for you to sell. You can use Google Trends to check the popularity of the products in your target niche. Once you search for the product type on the website, it will show you if the product is seeing an upward trend or downward. If you have multiple ideas you can also compare them here to see which is the more popular and profitable one.
Problems That Need Solutions
The quickest way to find a product idea is thinking of problems that need solutions. Your potential customers are looking for products that can make their lives easier in the simplest ways. You can look around to find one such problem, or start with one of your own pain points and try to come up with a product to solve it. You can invent a new product or improvise an existing one.
Guilty Pleasures
Sometimes people just want to buy things that make them happy. These are the products that never go out of trend. Everybody has a guilty pleasure, and you can create products that can help people fulfill them. They can be simple products like desserts made from edible and safe cookie dough, fried food, cheesy food, mobile apps to click flawless selfies, etc.
Your Own Passions
You don't always need to look at other entrepreneurs or brands to find inspiration for a product idea. Think about what your interests are. Your passion is the driving force behind your product and business and their success. It will make your business relatable for your customers, make your idea unique, and help you stand out from your competitors.