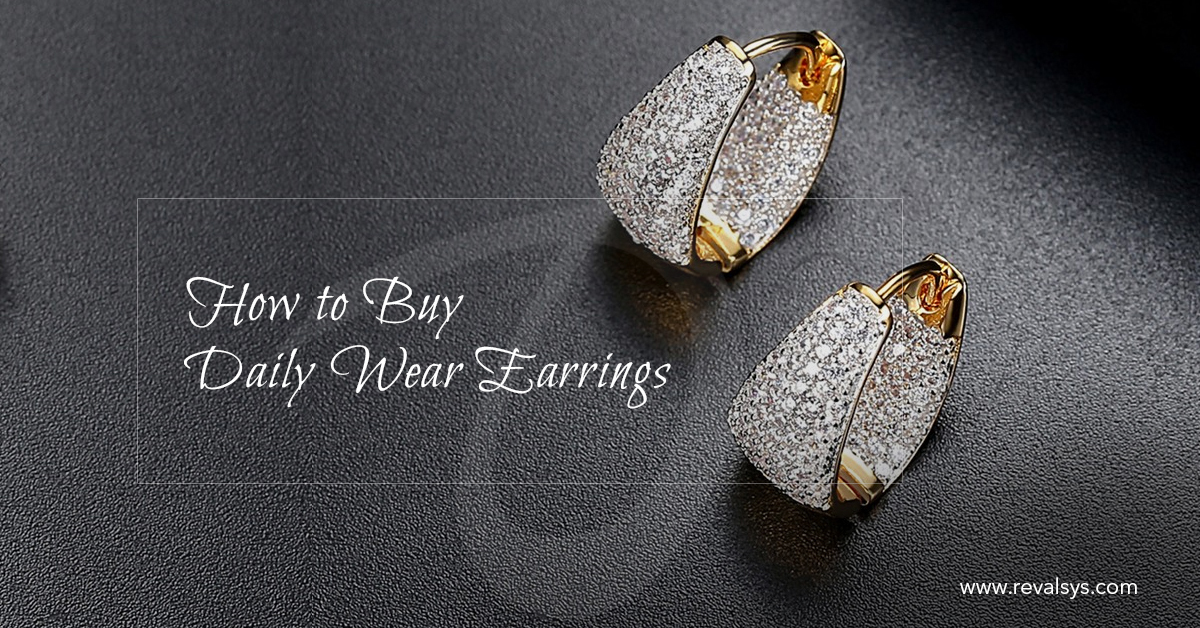 Jewellery such as rings, earrings, bracelets, anklets, necklaces etc. enhance the beauty of women and most women love wearing jewellery. Earrings are one such thing that is essential to complete the overall look, be it for casual or special occasions. Wearing the right pair of earrings can complement your everyday outfit very well. So, when it comes to selecting earrings for everyday wear, it could be quite a challenging task. There are certain things that need to be taken into considerations.
Know Your Budget
If you're going to buy gold or diamond earrings for daily wear, the first and foremost thing to consider is budget. Once you understand your needs and set the budget, you can do proper research to find the right earring. As you're going to invest a certain amount of money buying the earring, you should go for a renowned brand and buy an authentic pair of earrings.
Choose The Perfect Style
Once you decide your budget, the very first thing you need to do is to check the clothes type you have for everyday wear. So, before you consider the right pair of earrings, you need to consider your personality. While some of you may prefer wearing an elegant pair of studs that enhances the overall look, some may prefer wearing an exquisite pair of gold earrings. There are some who love to wear the same earring every day for work. As the preference of different women is different, you need to know
Face Type Matters A Lot
Selecting your every day earrings based on your face type is another important element that needs to be taken care of while selecting an earring that can be used on a daily basis. Earrings can make your face look, fat, wide, long and sleek. If you want your face look slim and sleek, you can consider the following earrings.
For those who have a round face, you can buy dangle earrings or long drop earrings. Wearing button studs, large round rings and hoops can make your face look more round.
If you're the one having a square face, hoop earrings, circular or oval-shaped earrings is the most ideal option.
For women with an oval-shaped face, simple studs, oval-shaped dangle earrings and triangle-shaped earrings suits the face perfectly.
You can go for teardrop earrings or chandelier earrings if your face type is heart-shaped.
Metal And Stone Combination Matters A Lot
As you're going to wear the earring regularly, choosing the right combination of metal and stone matters a lot. It adds to the beauty of your everyday look. You can opt for a diamond stud in white or yellow gold or a beautiful pair of gold-plated earring studded with an emerald or a ruby. There are various options available from which you can choose to create a statement look.
Should Be Comfortable
This is another most important consideration for choosing a daily wear earring. The earring you buy for regular use should be comfortable to wear and lightweight, as well. So, whatever style or metal type you choose, you should be comfortable wearing it as you'll be wearing for many hours a day. It shouldn't entangle with your hair or other things and shouldn't hurt you.
So, before buying earrings for daily wear, you can take into consideration these factors. Choose the ones that suits your personality, comfortable to wear and adds to your grace.