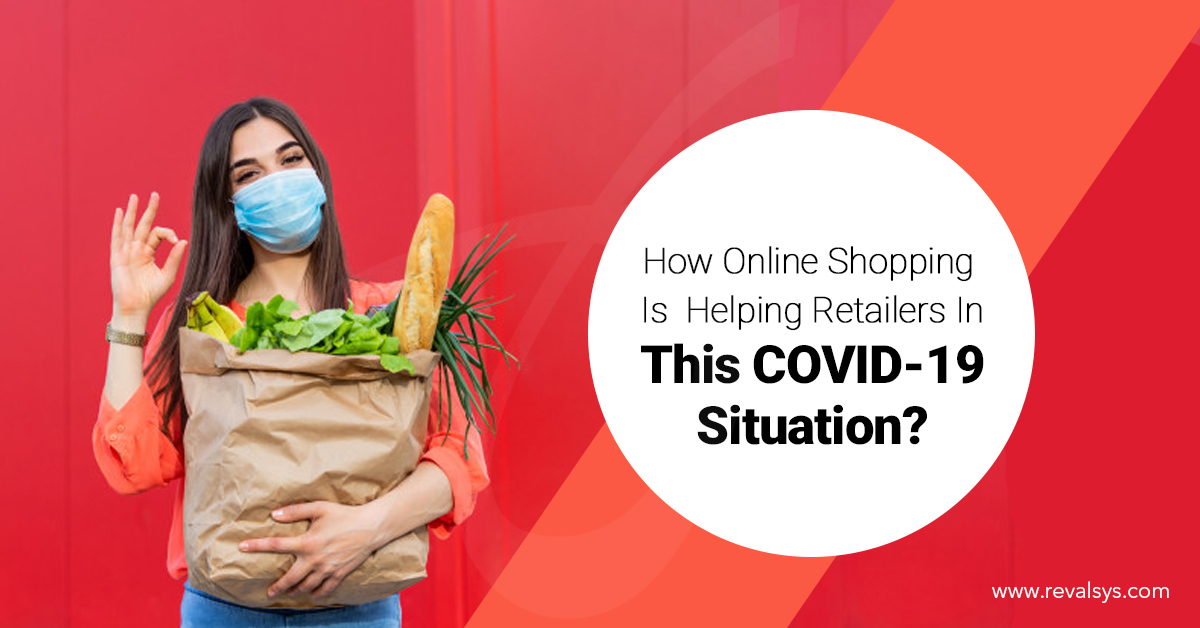 The global pandemic COVID-19 is definitely one of the defining events of the year 2020 and its implications are going to last for some years in various aspects of our lives. It has confined people in their own houses and flooded the homes with hand sanitizers and disinfectants. The impact of this pandemic on businesses is also large and the situation is changing across countries on a daily basis.
This pandemic has impacted the retail industry a lot, from closing their stores temporarily to salary cuts and laying off employees. At this point in time, retailers are not at all seeking to make profits, rather they are finding ways to stay afloat and sustain their business and pay the salaries of their employees.
During the COVID-19 lockdown, a new group of customers has been introduced to online shopping. This made the retailers to shift their focus so that they can take advantage of online sales. As online shopping provides a comfortable shopping experience by making digital payments, a lot from this new wave of online shoppers will continue online shopping even after the situation gets better.
The impact of novel coronavirus and move to the eCommerce may vary from category to category. Some retailers may get a fast transition; while the transition may be slow in some cases. Retailers have to be adaptive to the situation that arises and reassess their strategies as well as operations to get success in the long term.
With the occurrence of the highly infectious disease, novel coronavirus, people are relying more on online shopping in their self-quarantine and social distancing efforts. Globally, the rate of online shopping has increased a lot due to this pandemic. There is a drastic change in the shopping habits of people. Customer expectation has changed a lot due to novel coronavirus. Along with availability of the products, ease of product discovery etc., customers in the present situation are seeking more information and contactless shopping options that include contactless product discovery, flexible payment and delivery options.
The overwhelming response in the online industry has led online businesses to prioritise the fulfilment of essential commodities such as hygiene, healthcare products, personal safety products, medical supplies, packaged foods, household items along with other products that are of high priority.
During this time of coronavirus pandemic, it has become more important than ever for retailers of all sizes to be with their customers in the most helpful manner. Be it letting your customers know the safety precautions you are taking to updating them about the products that are back in stock to how your business is coping with the situation, you need to share updates with your customers to help them in the best possible way.
As people getting more accustomed to online shopping, the role of eCommerce will also expand. Retailers can make use of this surge on the rate of online shopping in the best possible manner without thinking much about profits so that they stay afloat and get over situation they are currently facing in the coming days.