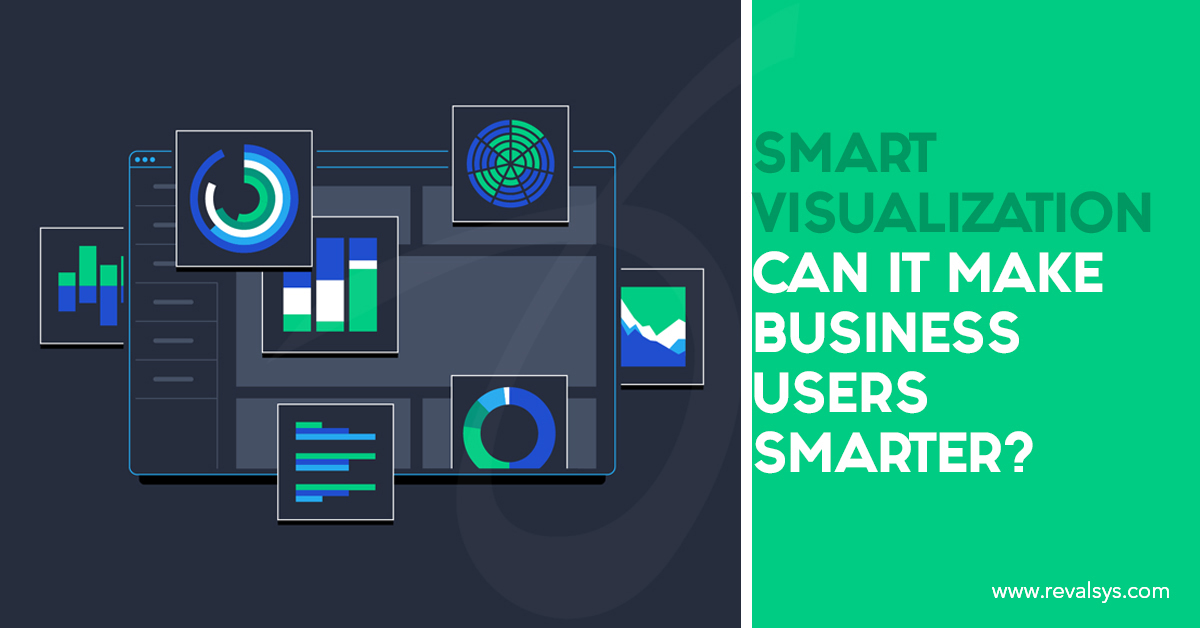 In today's business world, with good quantity data available, organisations don't struggle to collect data. What they have to struggle with is to derive value from the data they have collected.
Those who have been able to derive value from their data, they're able to make smarter decisions on marketing, sales, new product development and other key functions.
Smart data visualization can help businesses radically improve data discovery, data analytics and business intelligence. The work process of business users can be streamlined, the accuracy of planning and forecasting can be improved with smart data visualization. You can even make timely, better and more accurate business decisions.
What is smart data visualization?
Smart data visualization tools allow users even with an average skill to go through large chunks of data and derive the important information that makes a great difference in the business world. Revealing results in this manner allows the business users to see trends and patterns, identify the cause of any business problem etc.
Using disparate data sources, users can illustrate a compelling story through interactive visual representation that offers suggested visualization types, automated recommendations and other guides. It helps the users to have a clear outcome that supports decisions and resolves the problem.
Can smart data visualization make business users smarter?
The old data visualization techniques offer options for graphs and charts but were not totally interactive which make it a bit harder for users to analyze and understand the data. It was difficult to find the right method to report data so that business users could find problems if there is any and its solutions.
No doubt business users are already smart, smart data visualization can make even smarter as they get insights to the right information, at the right manner, at the right time.
As these tools start evolving, it will offer more opportunities for creative analysis, use of different techniques, an improved user understanding of analytics etc. so that business user can use their knowledge at the optimum level and serve as an important asset to the organization.
Smart data visualization software enables business users to respond to the ever-changing needs of the organisation. With no technical knowledge or advanced skill requirement, users can use the sophisticated tools to the maximum benefits in an easily usable drag and drop interface.