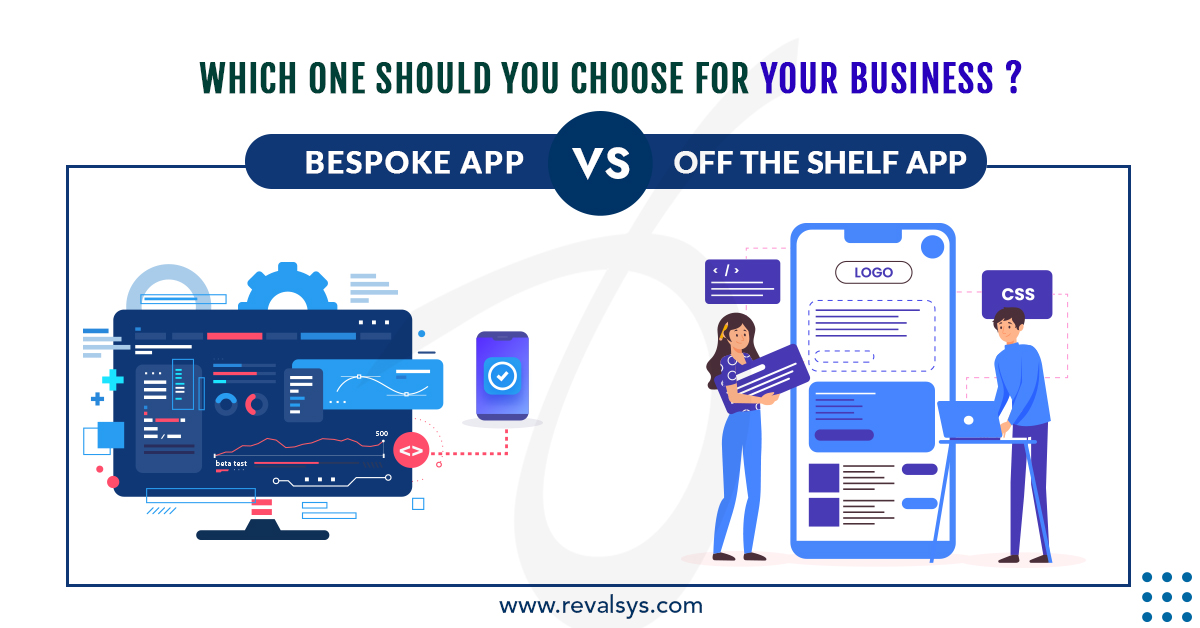 Apps serve various purposes for businesses – they can be used to simplify and speed up business processes or to increase customer engagement. An app is a long-term investment of a business's money and time. Selecting the right software solution for the app can be the difference between profit and loss for a business.
While getting an app designed, the most important consideration for your business should be whether to choose a bespoke/custom app or an off-the-shelf app. The software solution you choose will depend on the size, budget, challenges, and goal of your business.
Both software solutions have their own set of advantages and disadvantages. We have listed them here to help you to make a better decision in choosing the right one for your business:
What Is A Bespoke App?
The best way to stand out is by being unique. The field of app development is getting more and more competitive, so a bespoke/custom app is your business's best bet to stand out from its competitors.
A bespoke app is one that is tailored to meet the needs of one business and its customers. It can be designed in-house or outsourced and is built after several discussions between designers and their clients. The technology that is used in this app is unique to the business that is building it. Its user interface and features are designed considering user preferences and market trends. Examples of bespoke apps are Amazon, Google, McDonald's, Netflix, and Uber.
Advantages Of Using A Bespoke App
No training is required to use it
Solves unique problems of users and offers businesses a competitive advantage
Difficult to hack or replicate
Can be designed with just the required features
Features can be modified according to the changing market trends and the unique needs of a business and its customers
Can accommodate increasing amounts of data – no need for growing companies to migrate their data to new platforms
Can be designed for multiple devices
Disadvantages Of Using A Bespoke App
Time-consuming to identify a business's needs and develop the app from scratch
The app's price needs to be paid to the developer in full before it can be used
Contains more features and costs more than an off-the-shelf app
What Is An Off-The-Shelf App?
An off-the-shelf/commercial off-the-shelf app is readymade and contains a set of pre-built features. It is designed to meet the most common needs of a company's audience base. This app is suitable for small businesses. Examples of off-the-shelf apps are Adobe and Microsoft Office.
Advantages Of Using An Off-The-Shelf App
Can be implemented and used immediately
Costs less than a bespoke app as it contains fewer features and has fewer users
A trial version can be tested for free before making a purchase
Disadvantages Of Using An Off-The-Shelf App
Businesses don't get complete ownership over it
Features cannot be modified
Training is required to use it
Money saved on building the app is spent on hiring training staff
Businesses using this app won't get a competitive advantage as it won't have any unique features and many other similar businesses will be using the same app
Not all features will be useful to all businesses
Businesses will have to pay for features they may never use
Needs to be purchased
It may not be compatible with all devices
Does not solve the unique problems of businesses and their customers