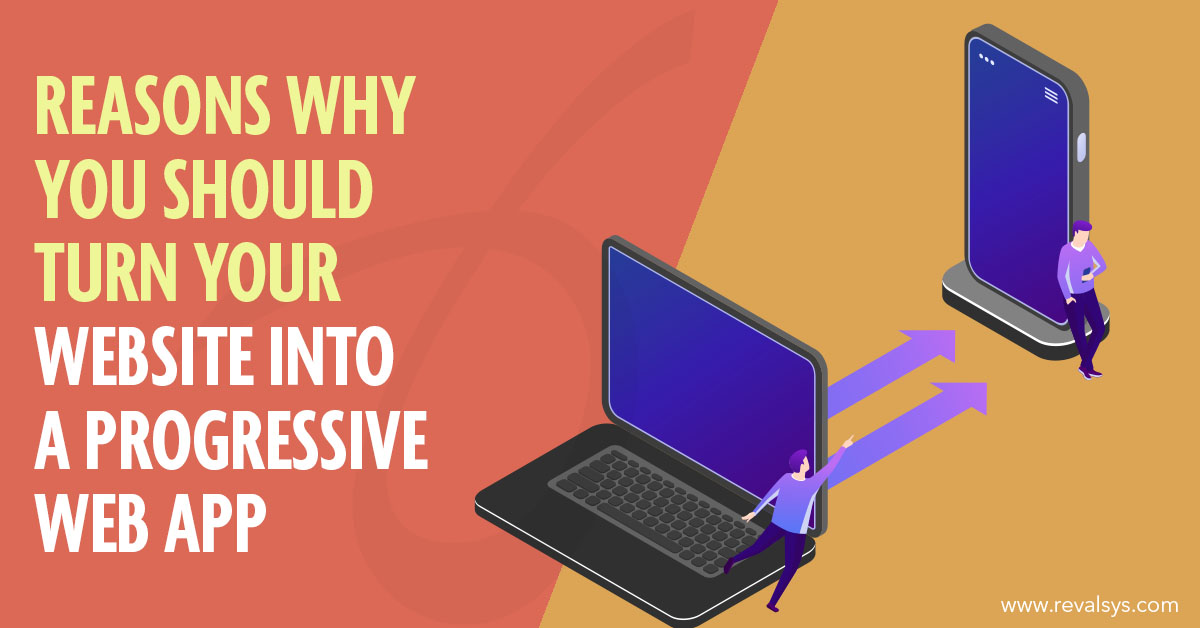 A Progressive Web Application is an app that works like a website. It runs in a web browser on mobile devices as well as desktops. People browse the internet through various devices, and PWAs are designed to offer users the best combination of the features of native apps and websites. The term "Progressive Web Application" was invented in 2015 by Google Chrome's engineer Alex Russell and his partner, web designer Frances Berriman.
While websites have a good reach, they come with their own share of disadvantages. They experience frequent crashes and most of them are not designed for mobile devices. Your current and potential customers visit your website for various reasons like contacting you or purchasing your products. Them not being able to access the website can result in huge losses for your business. This is where a Progressive Web Application can be useful for you.
Take a look below at some more reasons why you should convert your website into a Progressive Web Application:
Low Development And Maintenance Cost
A Progressive Web Application functions as a website as well as a native app. The cost of developing and maintaining a PWA is less than a website. When you build a PWA, you won't need to separately design a native app for it. You won't have to design multiple versions of a PWA for different devices. You also don't need to hire multiple teams to build a PWA for different platforms along with another team to maintain it.
Works In Offline Mode
A Progressive Web Application works in areas with little to no internet connection, which is something that websites cannot do. A PWA saves the information from a user's last session in the online mode and allows them to access it in the offline mode as a cached page that is stored on its server.
Enhanced Performance
A Progressive Web Application loads and works faster than websites. As it caches the browsing information of a visitor, the stored data is loaded quickly on their next visit instead of loading every element of the page afresh. As a PWA loads quickly there are no chances of it crashing.
Keeps User Information Secure
Data theft is a major concern for internet users. You can ensure the security of the information of your users by converting your website into a Progressive Web Application. The reason for this is that for a website to be a PWA it is mandatory for it to be served over HTTPS. HTTPS encrypts data with an SSL (Secure Socket Layer) certificate before sending it to a user's server.
Push Notifications Enhance User Engagement
Push notifications are a great way to keep users engaged and increase their retention rate. You can use notifications to alert your customers about their abandoned carts, your latest and upcoming offers, new launches, etc. A regular website cannot send push notifications, which is where switching to a Progressive Web Application can help.