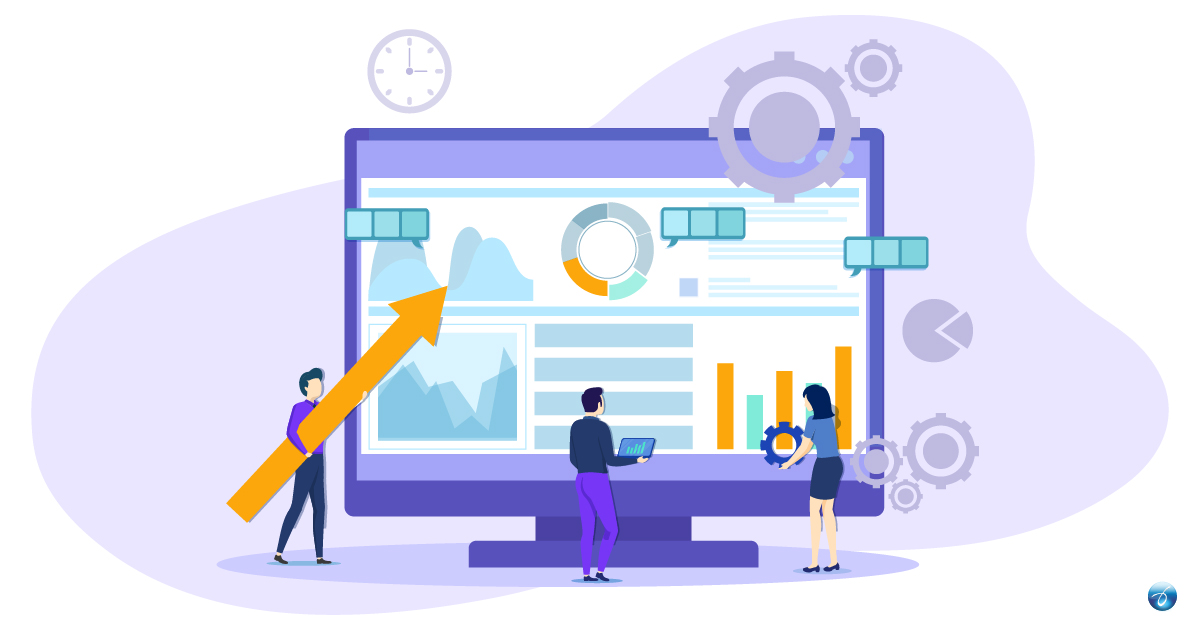 Organising an event requires months of planning, venue sourcing, creating a packed conference agenda and lots more. What if your event is not marketed! A well-planned marketing strategy is crucial to the success of any event. Marketing an event creates a buzz. Making people turn up to the event is what matters the most.

The event website opens the door to the conference. It is where the prospective attendees turn into actual attendees. Having a stellar event website is itself a great marketing strategy. It offers positive user experience and high enthusiasm for the event. Investing a considerable amount of time as well as effort to create a well-designed website, in terms of appearance and user experience is important for a successful event. Make use of consistent colours and fonts on all the web pages that unify the brand. Along with providing the information about the conference, include social sharing buttons on the website, as well.

Creating anticipation within the event marketing campaign helps drive action. Having a strong content marketing strategy helps build momentum before the event starts. Developing episodic content focussing on behind the scenes, short and simple videos in interview style by the key speakers or any other conference related video is an effective method to develop excitement among potential attendees.
Effective email campaign

You can keep the audience engaged by sending several emails within a period of time. Creating a nurture email campaign nudge the recipient gradually towards the desired action such as event registration etc. However, bear in mind not to flood the inboxes. The emails that you send should be segmented in such a way that the message is relevant to the recipient in the best possible way.
Launch targeted

social media

campaign

The power of social media is immense. When it comes to creating a social media campaign for the event, creating a targeted one is necessary. It allows you to spread the word about the event, generate engagement, encourage networking and make better the number of attendees. As all the social media channels don't serve the same purpose, you should use the platforms that help you achieve your conference's goal.  You can opt for both paid and organic forms of campaigns. Make use of a consistent hashtag that is short, unique and related to the event. Using eye-catching images, well-designed infographics and short videos is useful.
Treat your attendees as

marketing

partners

Word-to-mouth is a great marketing tool that is going on for a long time. These days, you can leverage social media to drive the benefits of this tool more. With rich rewards program, promo codes etc. you can motivate people to get registered.
 * * *
Have questions? You can drop us a few lines at: info@revalsys.com
For more information, you can reach us at: www.revalsys.com.
With 10 years of proven excellence, Revalsys Technologies is a platform that offers end-to-end IT services and digital solutions. Be it Website Designing, Website Development, Application Development, Product Engineering, Business Process Consulting, Digital Marketing Services like SEO, SMO, PPC etc., Cloud Infrastructure, Hosting Services, Mobility, Database Design and Development, Database Administration, Design Studio, Microsoft Technologies, Java Open Source Development, Mobility Services, Front-end Technologies and Network Engineering, we offer various technological solutions.
Our services include RevaleBiz, RevalCRM, RevalHRMS, RevalINTRA, RevalCMS (Reval Content Management System) and E-commerce Marketplace Solutions. From the inception of the project to review and beyond, you'll remain informed and empowered. We don't just provide customer satisfaction, we provide delight.
We are here to help you by becoming your technology partner!