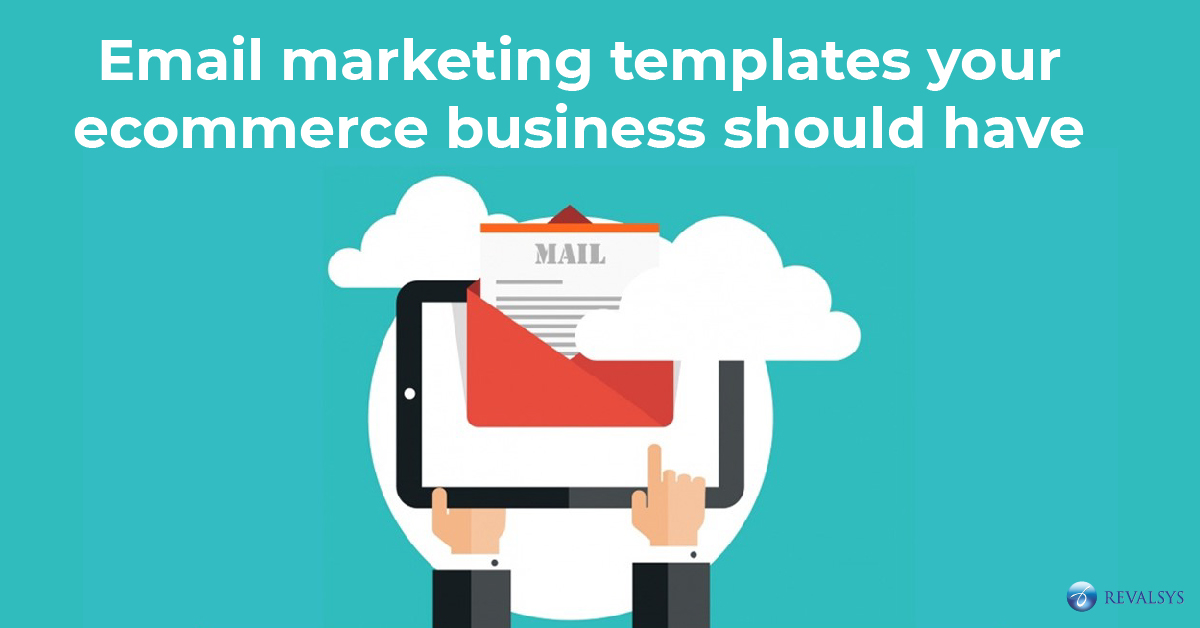 Email marketing is a vital part of every eCommerce business. You need to build an email list to run your email campaigns. However, just having an email list is not enough; you need to have some effective email templates with relevant and interesting content. Mailing the right email to the wrong recipient at the wrong time won't make your email marketing successful. Make sure that you email the right one at the right time to the right people.
What are

email

templates?
Email templates can be defined as a set of emails that are sent to customers to achieve different business goals.
If you're looking to make better your eCommerce business and drive more revenue, below are some must-have email templates.
Welcome emails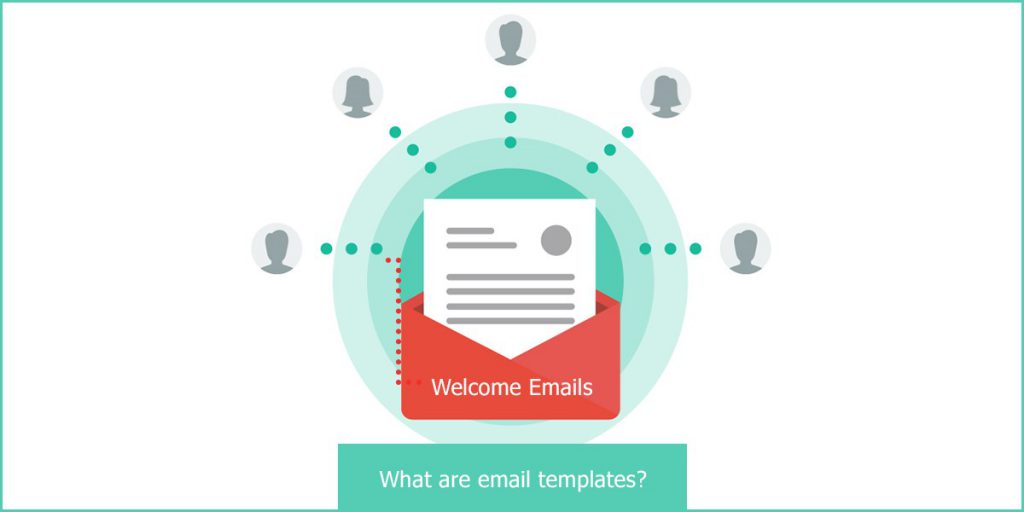 Having a good first impression is necessary if you want your new prospect to become customers. If your introduction is not impressive and memorable, the follow-up campaigns will not provide good results. One welcome email drives three times the transaction and revenue in comparison to any other promotional emails. The role of welcome emails is to thank your visitors for registering with your or subscribing to your newsletters. While crafting the welcome email, make sure to use simple language and be original. Make the welcome email count, no matter you are welcoming new users or pushing it for sale.
Engagement emails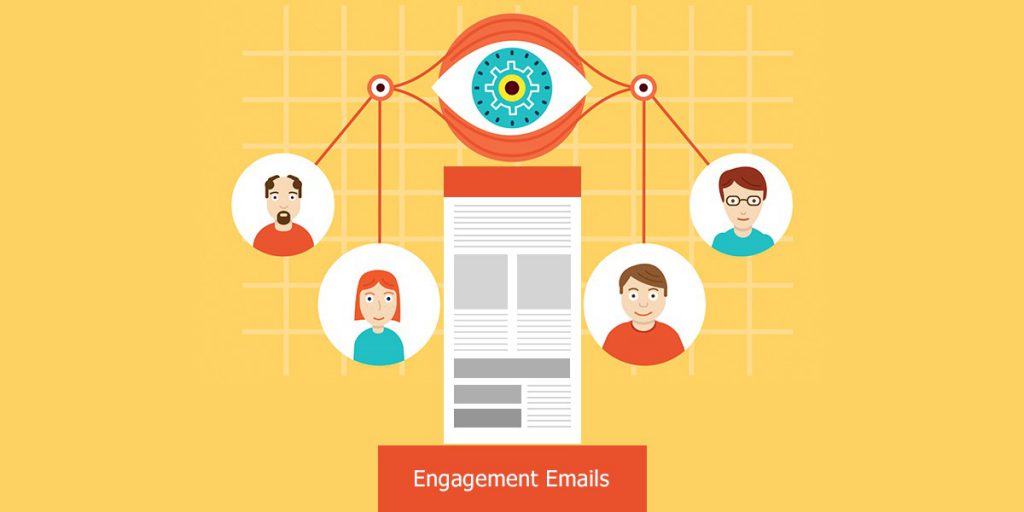 If you want your emails to get visibility in the inboxes of the recipient, your emails need to be engaging. You can increase engagement by offering free shipping in your newsletters. A significant percentage of customers abandon shopping cart due to the extra charges they have to pay for shipping. When you offer emails letting them know about free shipping, it not encourages engagement but also creates a two-way relationship between your business and the customers.
Referral emails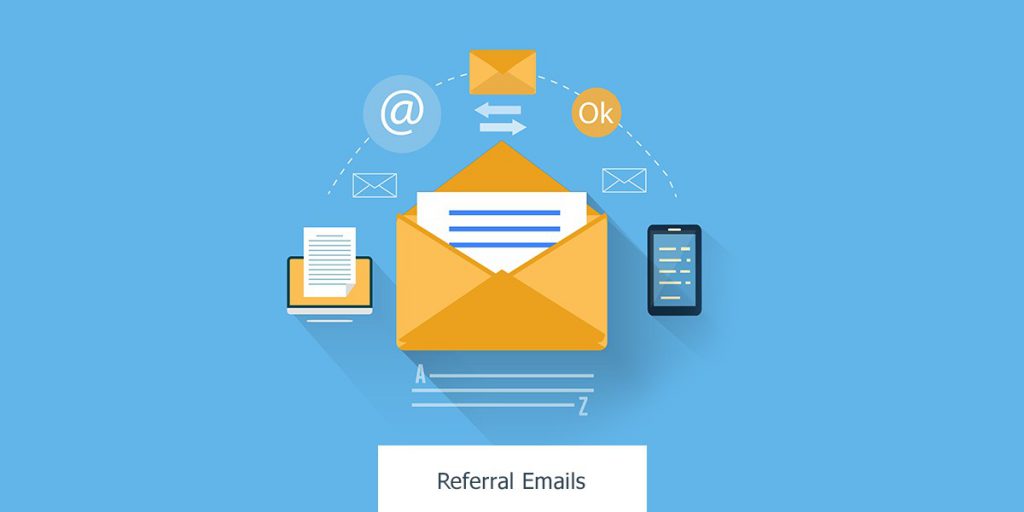 In eCommerce marketing, the most effective lead generation strategy is referring others. According to a survey conducted by Ogilvy, around 70% of customers find word-to-mouth to be the key factor that influences their buying decision. You can ask for referrals and make better your leads. However, you need to do that in the most effective way so that the recipient takes the step you want them to take.
Discount emails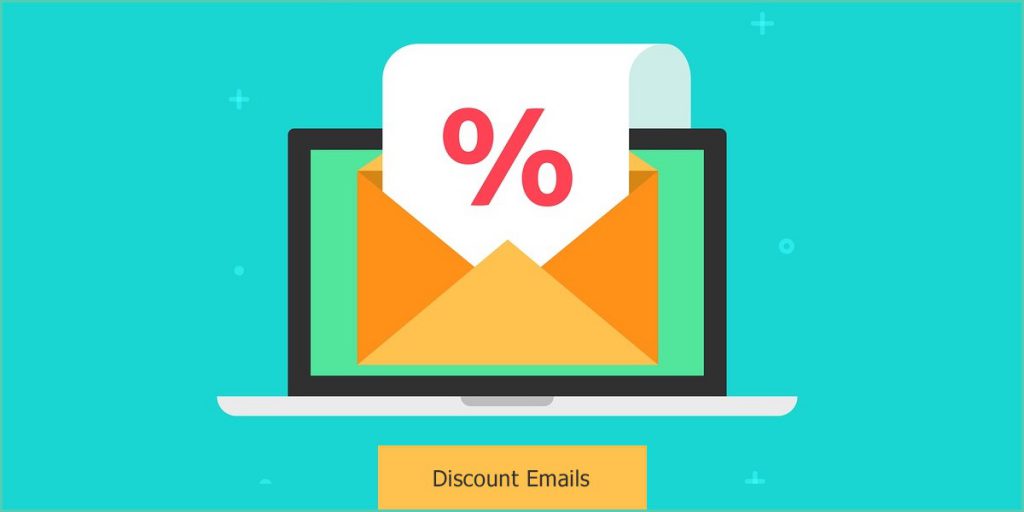 Ecommerce businesses offer discounts on their products to attract customers, make better sales etc. and this tactic even works. But you can gain back your lost customers by retargeting them. You can send emails and let the customers know about the discounts they are getting on the products they have added to the shopping carts. You can even entice your customers by sending emails informing about discounts you're offering on different products.
Cart abandonment emails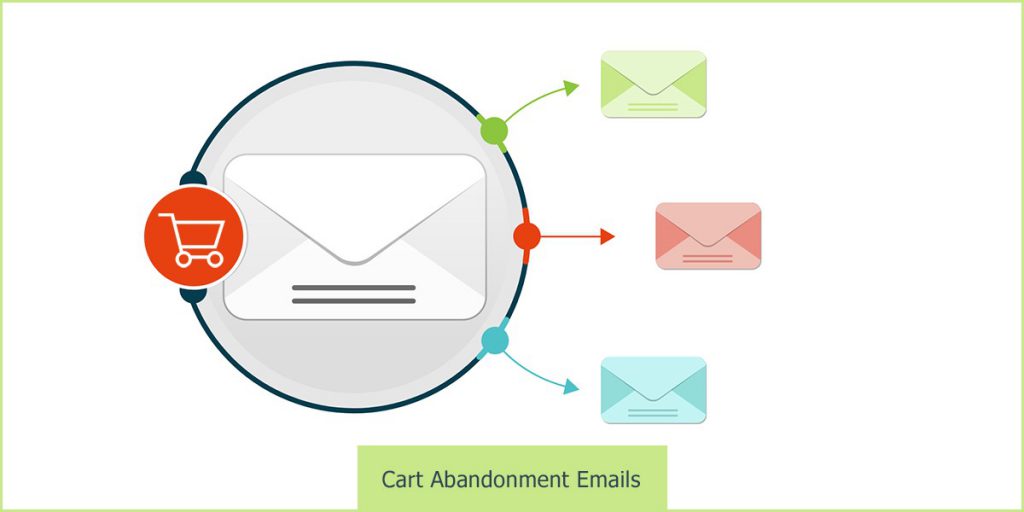 Shoppers abandon the shopping carts for different reasons, but mostly due to the unexpected costs such as shipping, tax etc. Though the reasons for shopping cart abandonment could vary, converting shopping cart abandoners into buyers is what matters the most in this competitive eCommerce world. Though you can't convert abandoning shoppers always, you can make an effort to convert them. Cart abandonment emails can help you get a good percentage of cart abandoners back. You can send an email immediately after the customers leave the shopping cart without making the purchase asking them if they're facing any problem during checkout or any other problem they have faced. Offer discount coupons along with a strong CTA in such emails so that the customers get enticed and complete the purchase.
Order confirmation emails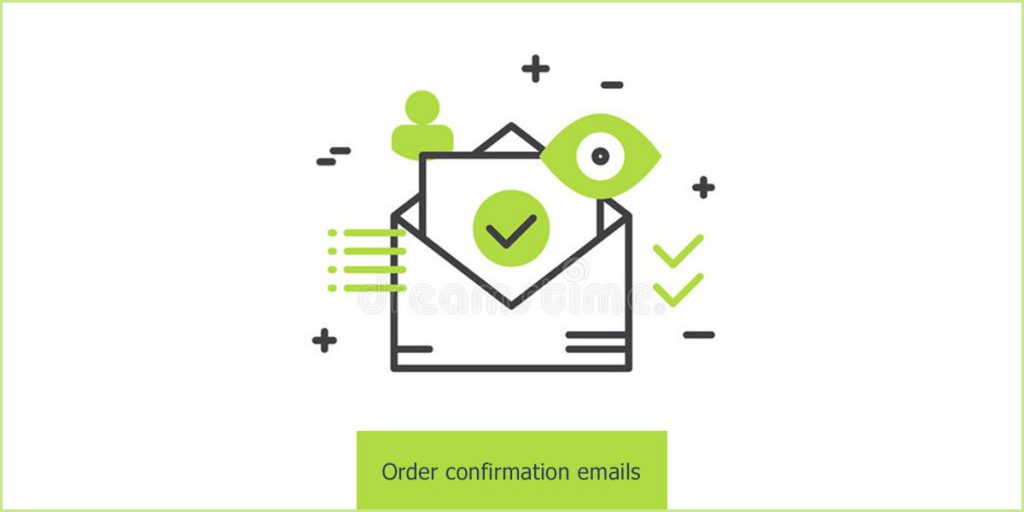 Order confirmation emails not just serve the purpose of providing confirmation of an order, but it also let your customers know that buying from you was the right decision. Thank your customers for making the purchase and provide an outline of the delivery process. You can even provide product photos of items related to the purchase or browsing history.
Upsell emails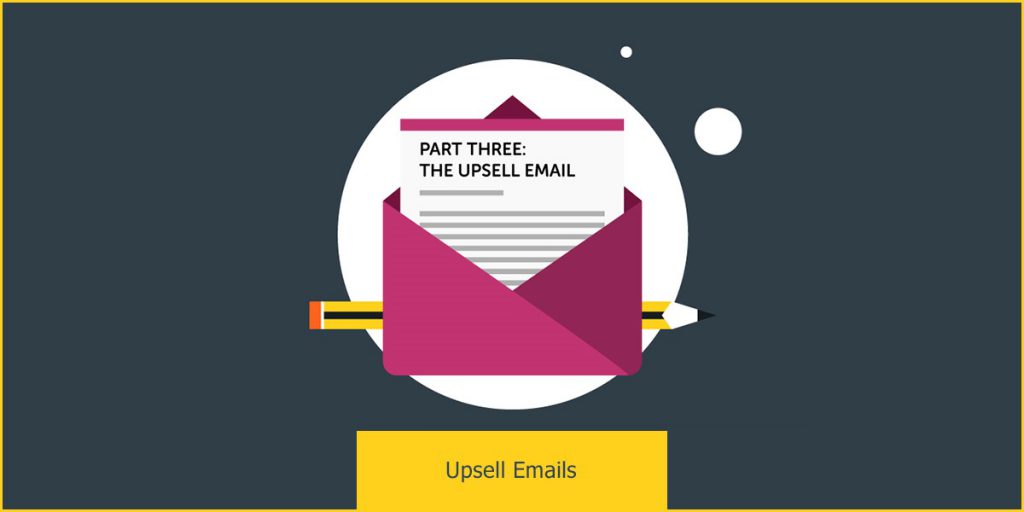 You must be aware of the terms upselling and cross-selling. Upselling is when you invite your customers to buy a product that is more expensive in order to make a profitable sale. Cross-selling is when you recommend your customers a related product. There are many eCommerce businesses upsell products to their existing customers on a regular basis. However, make sure not offer too many products in a single email.
Re-engagement emails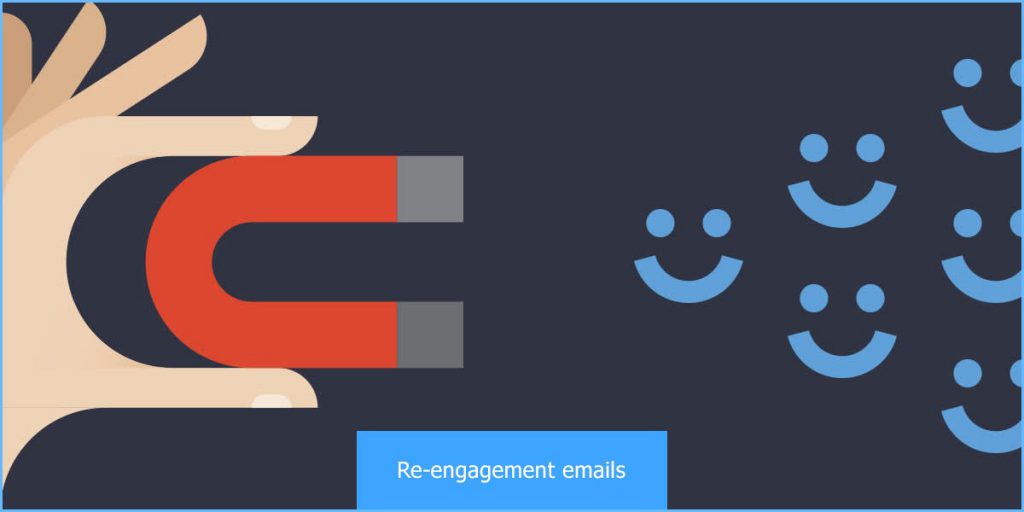 It's so disappointing when you find a good percentage of shoppers unsubscribe you after investing a whole lot of time, effort and money to grow your email list. In order to reduce the unsubscribe rates and re-engage your lost customers, re-engagement email is what you need to send. You can offer extra credits for the next purchase, coupon codes, discounts etc. to attract your lost customers.
Survey emails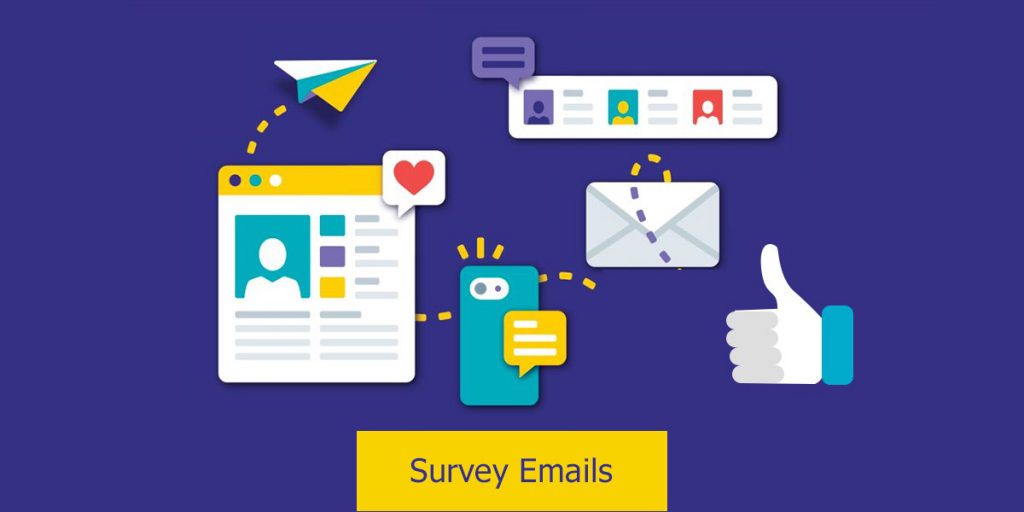 If you don't ask your customers as well as your prospective customers about the items they are looking for, you can expect to provide them what they need. Survey emails not only let you know about the customers' need, pain points etc. but also provide you with an opportunity to make better your marketing.
Thank you emails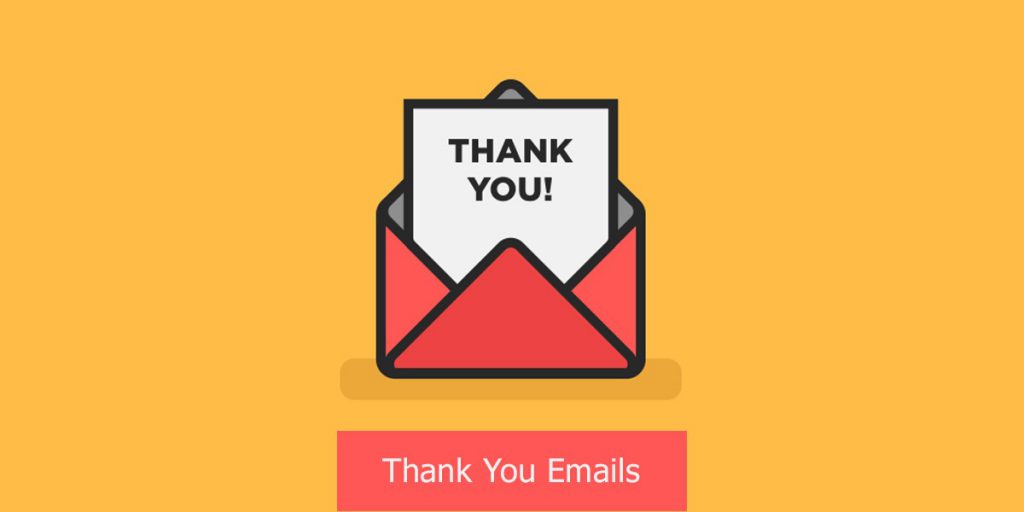 Thanking your customers is not only about thanking them for making a purchase or subscribing to your newsletters. It's also about recognising your customers that they are the reason behind your business and how much you value them. Sometimes, your thank you gets paid off greatly.
 * * *
Have questions? You can drop us a few lines at: info@revalsys.com
For more information, you can reach us at: www.revalsys.com.
With 10 years of proven excellence, Revalsys Technologies is a platform that offers end-to-end IT services and digital solutions. Be it Website Designing, Website Development, Application Development, Product Engineering, Business Process Consulting, Digital Marketing Services like SEO, SMO, PPC etc., Cloud Infrastructure, Hosting Services, Mobility, Database Design and Development, Database Administration, Design Studio, Microsoft Technologies, Java Open Source Development, Mobility Services, Front-end Technologies and Network Engineering, we offer various technological solutions.
Our services include RevaleBiz, RevalCRM, RevalHRMS, RevalINTRA, RevalCMS (Reval Content Management System) and E-commerce Marketplace Solutions. From the inception of the project to review and beyond, you'll remain informed and empowered. We don't just provide customer satisfaction, we provide delight.
We are here to help you by becoming your technology partner!