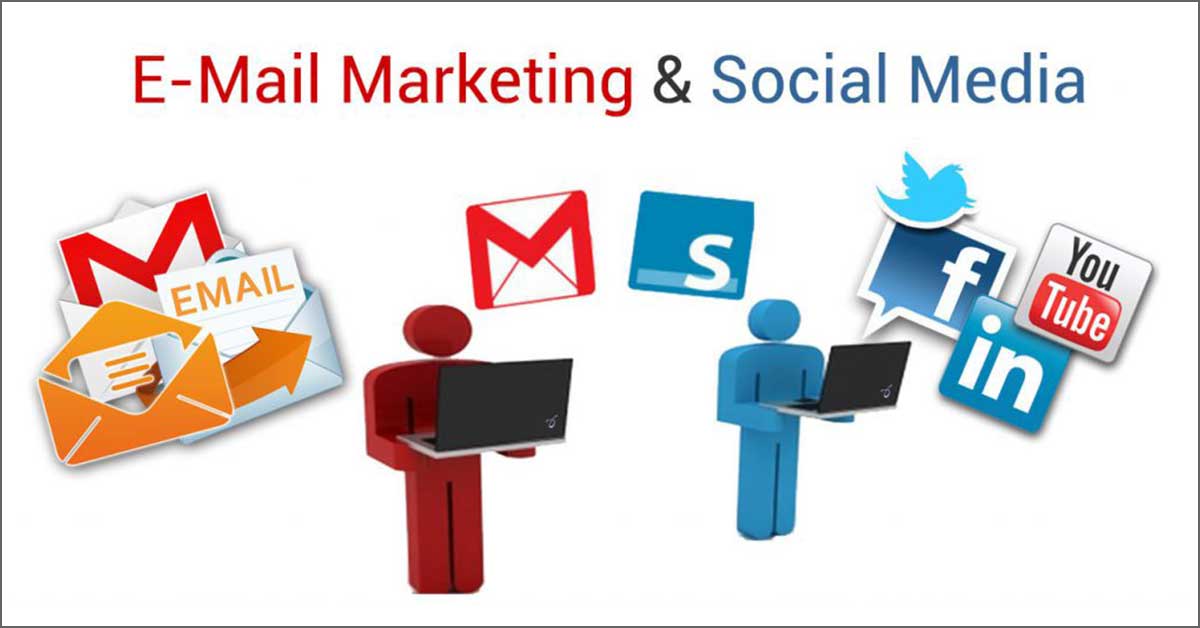 With the advent of social media, marketers are focusing more on social media marketing as the limelight being taken away from email marketing. Some are even confused where to focus on their marketing efforts. Both being part of digital marketing have their own advantages and disadvantages. Integration of both the forms of marketing can help you achieve great success in your digital marketing campaigns.
But for this you have to look for the best ways to integrate social media and email marketing. You can find here some of the effective ways to merge these digital marketing platforms and derive the best out of it.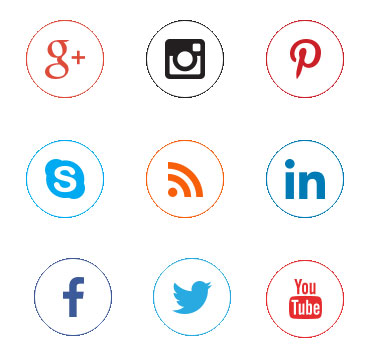 Add social media icons with emails: Though most you have been doing this, but not in the right way. Including social media icons in email is not adding tiny social icons at the end of the email. In fact, you should proudly let people know that you are associated with social media platforms and use the icons on top of emails.
Invite receivers to connect and share: Putting social media icons along with emails is not enough; you should let people know that you want them to connect with your social profile and share information.
Make use of specific email message: Sometimes, the subscribers may not get you i.e., what you want them to connect and share content. So, you should make use of email messages dedicated to one social media platform.
Promote email sign-up on social media platforms: For those having strong online presence, you can ask your friends and followers to subscribe your newsletters by signing up.
Use 'Retweet this' option: You should have an option like 'Retweet this' on your email marketing campaigns. It helps a lot in cross promotion and helps in boosting other channels.
Offer incentives: When people get to know that they will gain something by doing something, they respond better. Offer discount coupon for purchase or other types of discount offers when they like the social media pages of your company along with emails.
Use email opt-in form: You can embed an email sign-up form on your Facebook page and can ask your friends to subscribe to your email list.
Use blog for email marketing: You can make best use of your blog by providing link or asking your potential customers to subscribe your email list.
* * *
Have questions? You can drop us a few lines at: info@revalsys.com
For more information, you can reach us at: www.revalsys.com.
With 10 years of proven excellence, Revalsys Technologies is a platform that offers end-to-end IT services and digital solutions. Be it Website Designing, Website Development, Application Development, Product Engineering, Business Process Consulting, Digital Marketing Services like SEO, SMO, PPC etc., Cloud Infrastructure, Hosting Services, Mobility, Database Design and Development, Database Administration, Design Studio, Microsoft Technologies, Java Open Source Development, Mobility Services, Front-end Technologies and Network Engineering, we offer various technological solutions.
Our services include RevaleBiz, RevalCRM, RevalHRMS, RevalINTRA, RevalCMS (Reval Content Management System) and E-commerce Marketplace Solutions. From the inception of the project to review and beyond, you'll remain informed and empowered. We don't just provide customer satisfaction, we provide delight.
We are here to help you by becoming your technology partner!