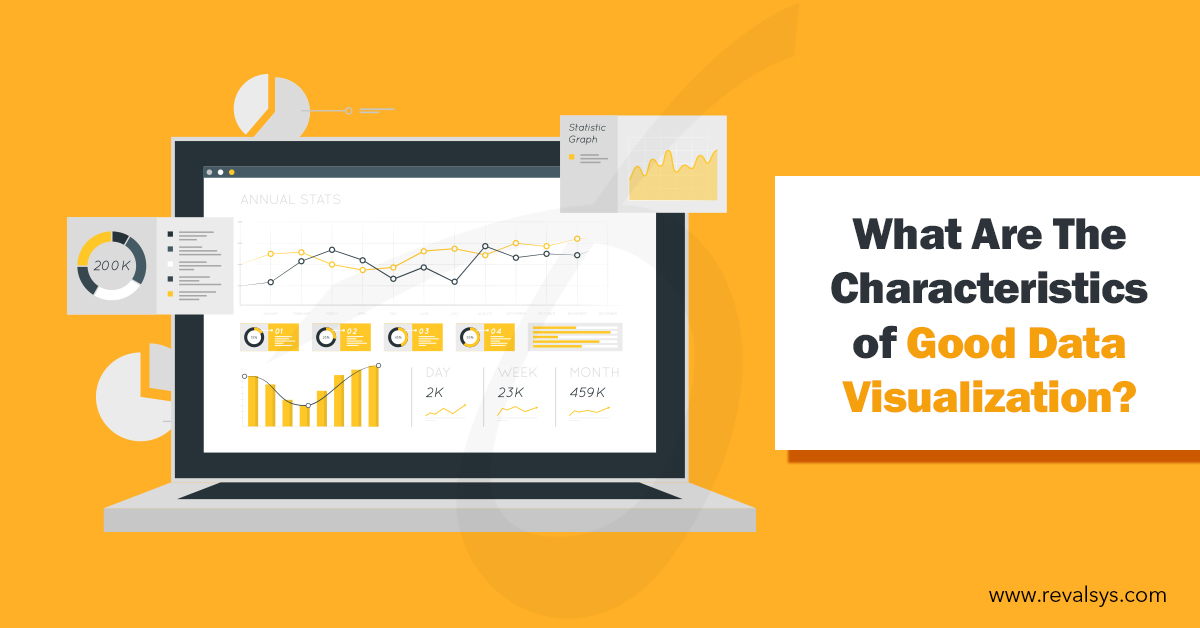 Effective communication of data is crucial to the success of a business in this data-driven world and it comes in all sizes and shapes. However, the visualizations have certain characteristics that let you offer valuable insights. Generally, effective data visualization is one that is meaningful, desirable and usable.
Meaningful means audience can use it regularly and make relevant, informed decisions by viewing the information you offer; desirable in the sense that it should be easy and pleasant to use; usable in the sense that people can use the information easily and quickly to achieve their goals.
All data visualizations you create should focus on these three important traits. Apart from these, good data visualization usually has the below-mentioned qualities. Ensure that you offer not only something great but also clear messages and deep insight.
• Visually appealing
The availability of sophisticated tools and the high quality of mobile applications have raised the bar of user experience very high. With the evolution of the new tools and technology, the bar is going to rise even higher. The data visualization you do should be visually appealing to the viewers. If it's designed using old technology, the effort you have put to visually represent your data will turn futile.
• Scalable
If you have data sets that can offer value and want more people to use the information you have provided, you should offer data visualization that is scalable. In other words, you should make sure to create the data visualization on a system that have scalability feature for future modifications and maintenance.
• Gives the user the right information
The data visualization you create should offer the right information. So, before you create one, you should know well how it will be used such as executive overview, self-service or deep analysis i.e., you should know your audience and define what they exactly need.
• Accessible
The visualization you create for your data sets should be accessible on any device, at any place, any time. Accessible data visualization is one that can be used and modified easily. For user acceptance, the accessibility feature plays a critical role.
• Offers rapid development and deployment
After you collect some data, your viewers may want to see the information at the earliest. For example, in the case of an application for travelers, the traveler may need the information in real-time so that it supports his/her driving decisions. Your audience will find other ways if you can't offer information in real-time.