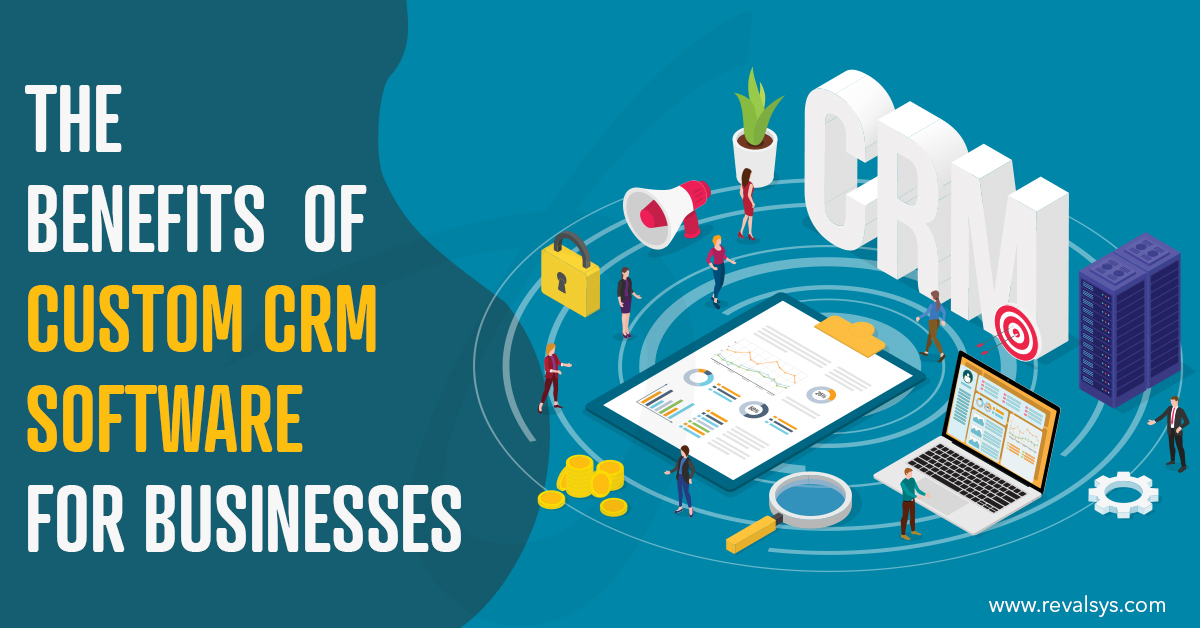 A CRM (customer relationship management) system is software used by businesses to manage customer relationships. It is where all the interactions between a business and its customers can be stored, tracked, and updated in real time.
Bespoke and off-the-shelf are the approaches used to develop CRM software. Every business and every customer of a business have different needs, and a custom CRM system is designed considering this unlike an off-the-shelf one that is designed to fulfil the most common needs of a business and its customers.
Building your own CRM software can seem like a daunting and risky task. If you are apprehensive about using custom software for your business, here we have listed its benefits to clear all your doubts:
Fulfils Unique Business Needs
Not every off-the-shelf CRM software can fulfil all the unique needs of a business. The software may also contain features that may not be useful to a business. Custom CRM software is designed with just the features that a business needs to fulfil its goals.
Offers A Competitive Edge
All off-the-shelf CRM software offer businesses the same set of features, and fail to give businesses a competitive advantage. On the other hand, custom CRM software can be designed by a business to cater to its needs. The software allows businesses to keep modifying and adding features considering changing trends and customer preferences, thereby ensuring customer satisfaction as well as a competitive edge.
Competition is part and parcel of every industry, and only the businesses that satisfy their customers stand out from the competition. Fast customer service is the key to success for any business. By automating customer data entry and updation and providing a single location to store the data, custom CRM software helps employees to spend less time looking for the data and more time interacting with customers and solving their issues. This, in turn, increases employee productivity, increases customer satisfaction, and improves the business's reputation.
Guarantees Data Security
The smallest security breach can cause irreparable damage to the reputation and the revenue of a business. The source code of custom CRM software, like its features, is unique to every business. The security measures of the software can be designed by its user company and its data can be encrypted. This is unlike off-the-shelf software whose security measures are designed by the designer of the software and source code is accessible to everyone including hackers.
Offers Scalability
Custom CRM software is suitable for growing businesses. As a business grows, the software can accommodate its growing customer data and expanding product and service line data for no extra cost. When businesses choose this software, they also won't need to migrate customer data from the old software to the new one and risk losing data in the process.
Helps To Save Time And Money
Off-the-shelf CRM software is available at a cheap price and can be used instantly, but comes with long-run costs like subscription, hardware installation, staff training, and upgradation. The software might also contain features that businesses won't need but have to pay for.
Building custom CRM software takes time and its cost depends on the number of features businesses want to have in it, but there are no extra costs involved and businesses get to decide what features the software will have and pay only for them. The software also saves businesses the time and money required to hire staff to train employees to use the software.