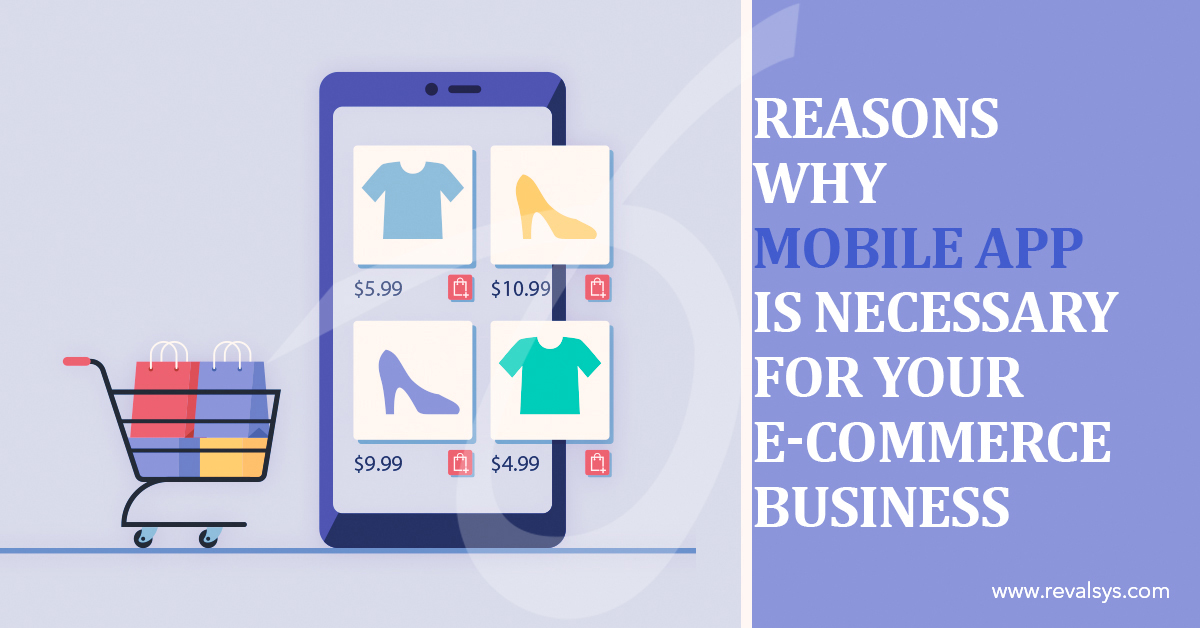 With the number of mobile users increasing at a rapid pace, a higher percentage of customers being mobile users and percentage of apps downloaded have made marketers realise that just having a responsive website is not enough in this competitive business world. In this user-centric technology-driven landscape, it has become more than important to have a mobile application, no matter your business is a small, medium or large-sized.
Here are some reasons that state the importance of mobile app in e-commerce business:
• More Control Over User Experience
Mobile applications allow you to offer better user experience. As you have control over the interface, apps let you go beyond responsive websites and help you offer faster and better service to your customers. User return is two times faster and spends 30% more on your online store when visited through the mobile app than through websites. User engagement gets better with e-commerce mobile apps.
• Better Conversion Rate
The conversion rate is what matters most in an online business, especially in the e-commerce industry. Without an app for your business, you can't expect to have a great conversion rate. The better user experience a good mobile app provides in comparison to a typical website is what makes the difference. Better user experience leads to increased engagement allowing your business to have a better conversion rate.
• More Reliable
Purchases made through mobile app are considered more reliable than purchases made through websites. With secured modes of payments, customers find a mobile application more convenient and secured. The ease of purchase that mobile apps offer makes purchase journey of the customers hassle-free.
• Builds Brand Loyalty
When a new customer gets fully satisfied after making the first purchase, it develops brand loyalty. Once your app is downloaded and installed in the device of the customers, it creates brand loyalty as every time the customers use their phones, they see your application. What could be better to put your brand on the forefront than creating a mobile application for your e-commerce business!
• Easier Updates
The ability of the mobile applications to send in-app messages and personalised push notifications is one of the best reasons why e-commerce businesses should have their own mobile application. As push notifications can be location based, you can send your customers special offers when they are near to your physical store. When done the right way, in-app messages and push notifications can be used as a great marketing tool that not only keeps the customers aware of the upcoming deals and events but also reduces shopping cart abandonment rate and app churn rate.
• Encourage Social Sharing
As the developers of mobile application have the ability to integrate social sharing right into the application, it acts as a great advertising tool which let the users share your new products, special deals etc. with other people on social media platforms such as Facebook, Instagram etc.