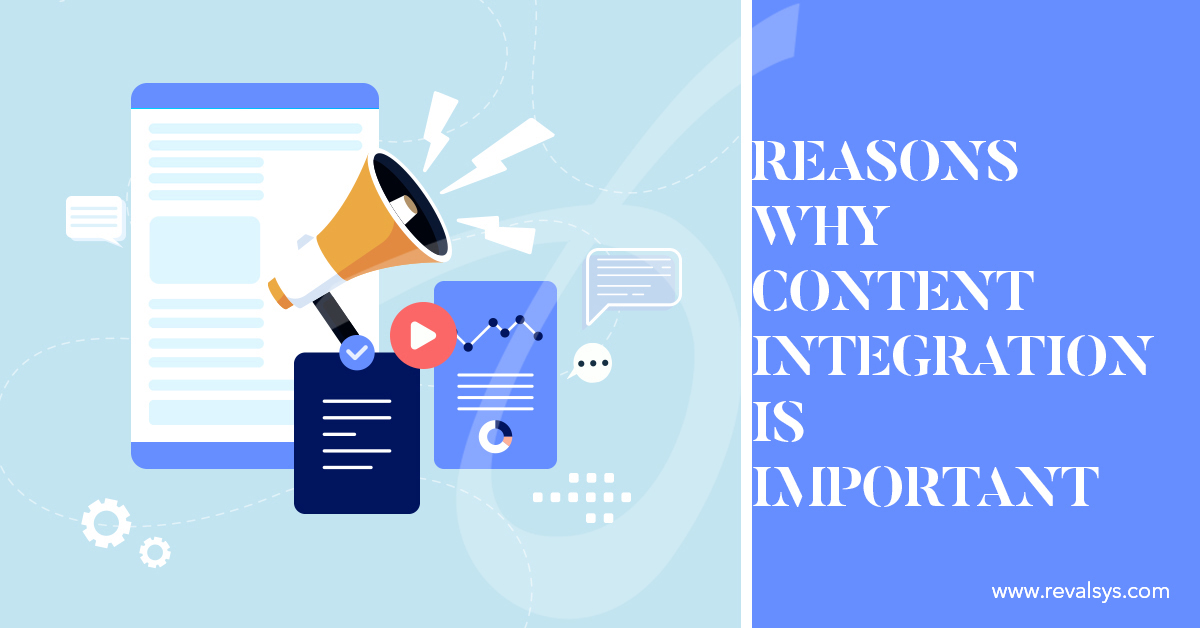 In this digitalised world where there is lots of information, it becomes difficult to find the right piece of information when required. Due to which work of an organisation gets affected. Today, leaders of most organisations believe that the value of the content and information they have should be maximised for the future of their businesses in this digitalised world. They felt the need for a content integration platform which is flexible enough to evolve in the due course of time.
What is content integration?
The process of collecting and offering access to all relevant information in a certain segment with the help of a single search system is referred to as content integration. In fact, it is a solution that defines the process of collecting, structuring and ranking the information and making those information accessible to a professional when required. Content integration is required every time you connect a content-based system to the outside world.
Here are a few reasons which state the importance of content integration:
• Content is Everywhere
In an organisation, you will find lots of content which are scattered all over. From computer systems to email folders, network shares, ECM, CRM system, ERP etc., you'll find content scattered in different places which make it difficult to find the relevant one when there is a need. And with the cloud computing, content is available in the cloud, as well. The rapid rise in the volume of content and content being scattered at different places, the need to have an integrated content infrastructure has become very high.
• A Single Repository is Not Enough
The attempt for an organisation to focus on a single repository is not relevant and seems impossible, as well. There occurs a need to migrate content to one or more than one ECM system. So, instead of content migration, you can find your solution in content integration. When you adopt content integration platform, you can migrate as well as integrate content you want.
• Cloud Versus Legacy Solutions
For most organisations, it becomes extremely difficult to choose between a cloud content management solution that offers various benefits and the multiple legacy systems that are performing some critical functions of the organisation. But with an integrated content management system, they don't have to choose any one of them. Content integration makes all things very much easy as you can find information easily. The work of an organisation won't get affected with quick access to information through this single search platform.