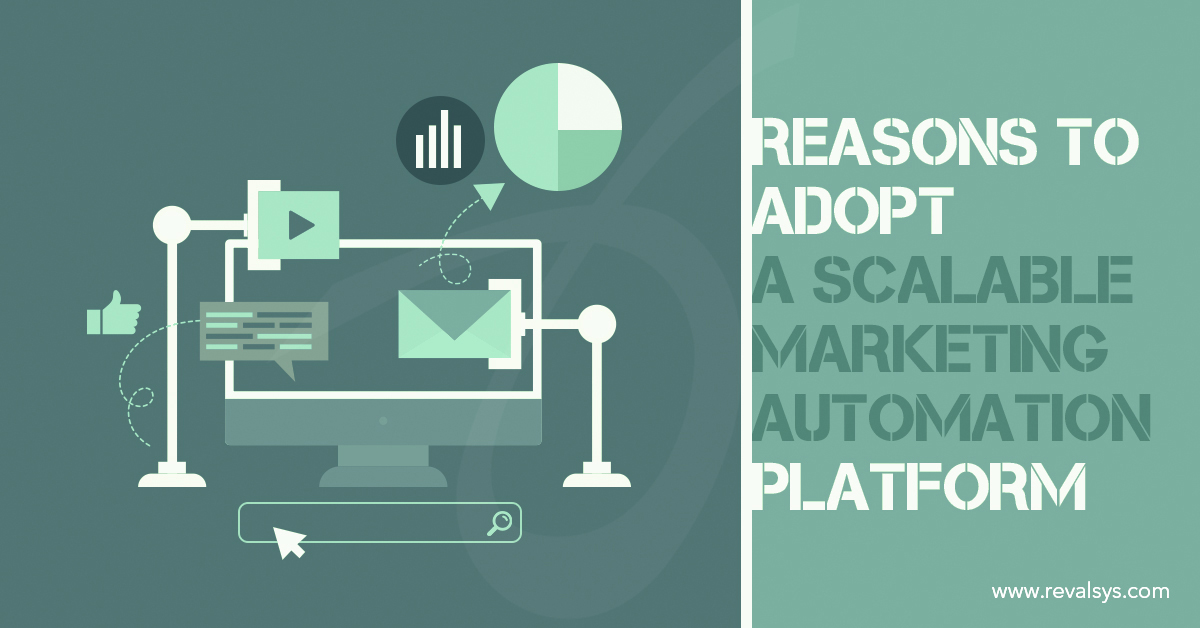 The sea of data and the new technological wonders have changed the entire game of marketing. Marketing automation comes with an exceptional level of innovation that helps businesses generate quality leads and prospects that convert. Though marketing automation has been in the eCommerce scenario for quite a long time, the scalable concept of marketing automation has taken marketing to a new level.
Benefits of Scalable Marketing Automation
• Better reach
With the help of scalable marketing automation, businesses are able to reach a wider audience in comparison to traditional marketing automation. Being an extremely powerful platform, scalable marketing automation can reach out a great number of potential customers simultaneously. Along with helping companies to keep a track on landing page and clicks, scalable marketing automation platform is helping them track customer behaviour. Without putting much effort, scalable marketing automation can help you reach a significant number of leads easily.
• Improves personalisation
With scalable marketing automation, you can expect an additional level of personalisation that simplifies the whole process of segmentation. By checking databases of redundancies constantly, it helps companies get new leads.
• Better communication through every stage
As a business can reach every user base and communicate across different stages of the product lifecycle, scalable marketing automation has acquired a significant place in marketing. Scalable marketing automation allows companies to know about click-through-rate and other important metrics allowing them to track the journey of the customers. And even after the making the initial purchase by the customers, you can keep a track of the funnel content and lead scores to find engaging potential customers.
• Improved workflow construction
When you have a scalable marketing automation platform, you can use different paths while making easier customised workflow creation. As scalable marketing automation evolves with time, it helps companies to stay at the top of the competition curve.
• Smoother customer relationship management
When it comes to managing B2B sales, customer relationship management module works far better when integrated with scalable marketing automation. Aspects such as demographic data, predictive analysis and legacy data can be rolled into one place with scalable marketing automation.
Scalable marketing automation is quite a comprehensive tool that fits well with social media marketing and search marketing across various platforms. The advanced analytics feature available in scalable marketing automation helps businesses determine email KPIs to analyse the impact of automation modules. Automating and optimising the business activities have become more than important in this competitive eCommerce world. And having the scalable feature is an added advantage which you can't ignore.