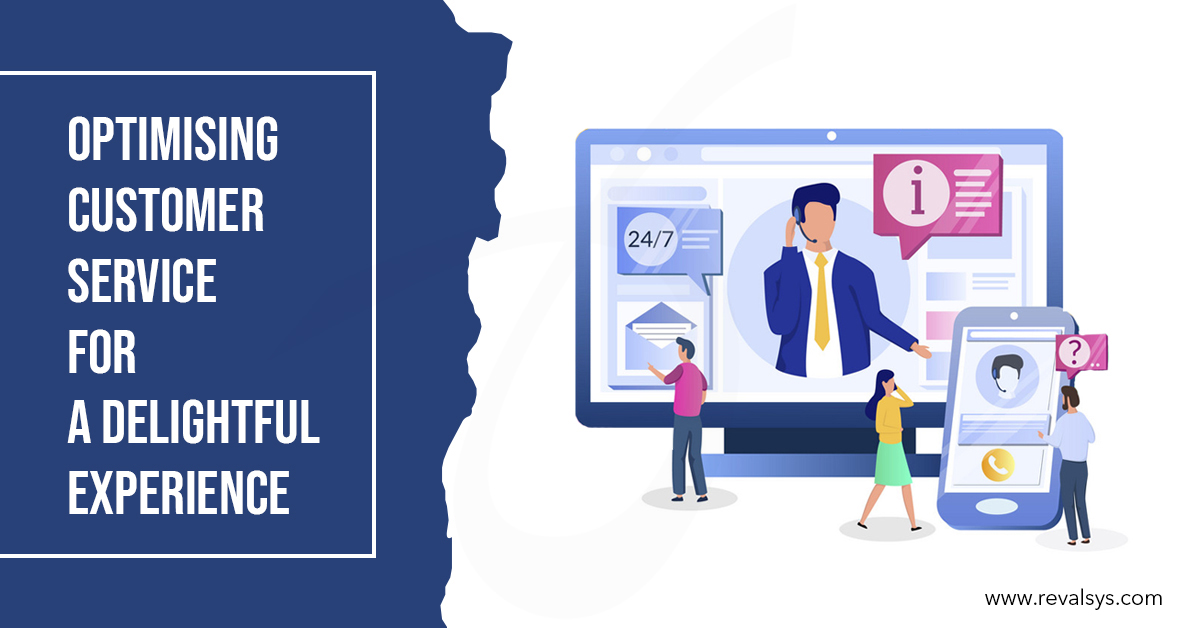 When you run an eCommerce business, your customers are your top priority and they are the most important part of your success. You could create the best website and market much better than your competitors. All these are just useless if you're unable to make your customers visit your online store and make them do purchases.
You must be aware that retaining old customers is much easier and cost-effective than acquiring new ones. No matter you create new customers or retain the old ones, providing the best customer service for delightful customer experience is what matters the most in this competitive world.
What is customer service?
The act of taking care of consumers' needs by providing helpful, high-quality assistance and service before, during and after the purchasing process is referred to as customer service. It could be as simple as informing customers about the product arrival through an email or SMS to as thoughtful as offering a small token of appreciation such as discount coupons to your loyal customers.
By offering your customers the best customer service, you can get benefits such as increased customer loyalty, more positive reviews, an increase in repeat shoppers, word of mouth promotion on social media platforms, and so on.
Tips for optimising customer service
Here are some useful customer services tips to delight your customers:
• Personalisation is the key
Personalisation has become an important factor in different aspects of a business. When you address a customer by his/her name while interacting over the phone, chat, in person or through email, it offers a friendlier approach. This is one of the effective ways to offer a personal touch to your customer service effort.
• Invite loyal customers to a VIP sale
The idea of great customer service is to make your customers feel special and that your company really cares for them. Inviting your old customers to a VIP sale by making them a part of the VIP list will definitely make them realise how much you value them.
• Offer fast, convenient customer support
In this fast-paced world, customers want a quick, decent response whenever they face a problem with your offerings. They don't have much free time to deal with customer support to resolve the issue. Taking too much time to resolve a customer's issue can harm the satisfaction level of the customer to a great extent.
• Provide video email response
You can take your customer service to the next level by providing your customers with video email responses. Create personalised video response emails and address your customers with his/her name, introduce yourself, and offer a reply to the query.
• Repost customer photos on you social media accounts
Most customers offer reviews in the form of photos and videos or share photos on their social media accounts by wearing your products. You can repost such photos or videos on your social media account and tag the customers. Such little acts can make them feel good and help you get more loyal customers.
• Automate customer service with a loyalty program
Loyalty programs are the easiest ways to offer your customers a great shopping experience. You can encourage your customers to such programs by offering them points during purchases which they use to get discounts and free gifts from your online store.
• Offer gift cards
The idea of having a customer appreciation day to make your customers feel valued is great. You can offer gift cards to your loyal customers which they can use on their next purchase. The gift cards will serve like a customer acquisition cost rather than a loss.
These are some of the customer service optimising ideas to offer your customers with the best shopping experience. You can always look for unique and effective ways to delight your customers and take your business to the next level.