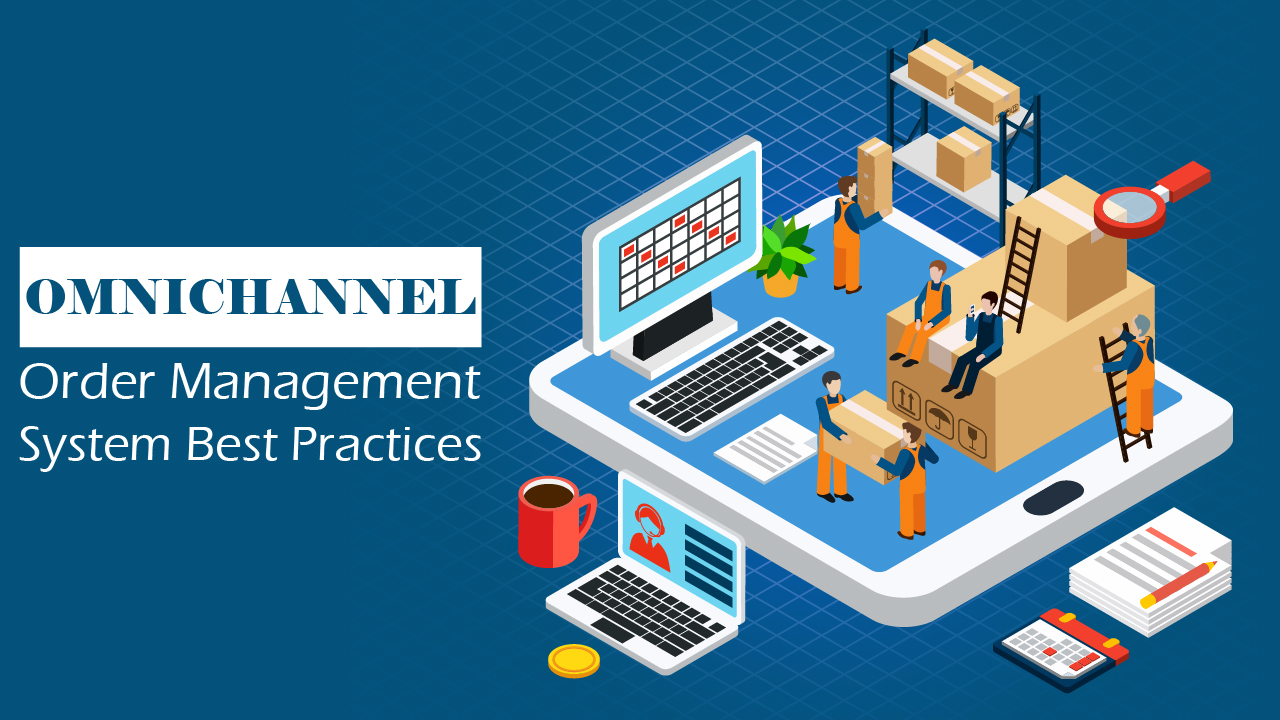 If you own an omnichannel business, you may receive your orders from any of your sales channels at any time. Order management is a critical process that can ensure success for your business if done right. The aim of the process of omnichannel order management is to ensure customer satisfaction by organising, accurately fulfilling, and tracking orders from different channels such as a website, mobile app, online marketplace, physical store, etc. An omnichannel order management system (OMS) is software that evaluates your order fulfilment methods to select the best one for your business.
Today's customers expect an enhanced experience at every step of their shopping journey on every channel, and an omnichannel OMS can help your business to provide that at a reduced cost. A positive customer experience can help you to not only retain your current customers by making them feel satisfied and valued but also to get more customers through referrals of your satisfied customers.
The following are some of the best practices that should be built into the omnichannel OMS that you purchase to enable you to deliver the best customer experience:
Improved Inventory Visibility
An omnichannel OMS should centralise inventory data from all your sales channels. It should be able to track and record inventory movement on the channels in real time. This will help you to know the estimated delivery times of your orders and inform the same to your customers. It will also allow you to prevent inventory theft and suggest to your delivery personnel the fastest routes to your customers. If a warehouse near a customer's location goes out of stock, the system should suggest to you the next nearest warehouse with enough stock to fulfil the order. As a result, you will be able to fulfil your orders on time and ensure customer satisfaction.
Automation Of Tasks
Managing all your sales channels yourself can be challenging, especially as your business grows. Counting inventory and recording it in different systems for different channels can become tedious when done manually, resulting in errors. As a consequence, you will order the wrong amount of inventory to fulfil your future orders from each channel, resulting in unfulfilled orders or dead inventory. These tasks are also time-consuming, leaving you less time and manpower to interact with your potential customers and make more sales. To avoid this, you will need an omnichannel OMS that can automate inventory recording, thereby minimising human involvement and in turn the scope for errors.
Centralised Data Visibility
Maintaining different physical records of customer information and transaction history for different sales channels can make it difficult for you to find the data every time you interact with your customers. This affects the speed at which you serve the customers, resulting in their dissatisfaction and forcing them to abandon your brand. Your chosen omnichannel OMS should offer you a consolidated view of customer data from all your channels to allow you to resolve queries quickly on any channel and seamlessly move conversations across channels.
Timely Customer Service
Effective communication is essential to ensure a positive customer experience and the success of your business. Customer service is about more than just answering the queries of your customers after they receive their orders. The process includes answering the questions customers have before they place orders, helping them place orders, tracking placed orders, and providing customers with real-time order status updates. By providing you with customer information and real-time order data, an omnichannel OMS can help you to offer timely customer service and ensure customer satisfaction.