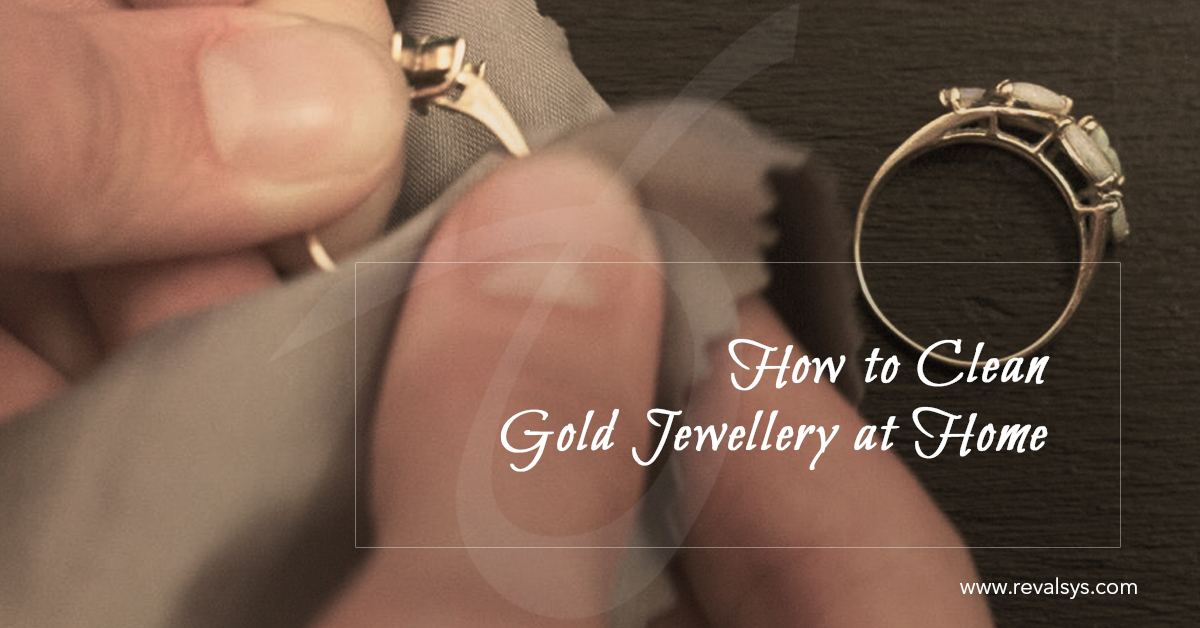 Gold jewellery has been favourites of not only women but also of men. From special occasions to regular wear, when the right gold ornament is paired with the right outfit, it takes your entire look to another level. Be it plain gold ornaments or gemstone studded ornaments, each has its own beauty.
Though gold ornaments don't tarnish like other metals, it may lack its lustre over time because of constant wear and dirt. But that doesn't mean that you should leave your gold jewellery in the jewellery box and wear on special occasions only. You can wear your gold jewellery, be it a gold chain, ring, bangle etc. regularly and keep it shining. When you know the importance of cleaning, you can keep your gold jewellery sparkling and make it look totally new.
Cleaning Plain Gold Jewellery
Even the thought of going to an expert to clean the gold jewellery gives people unnecessary headaches. You can keep your jewellery clean and radiant easily at your home itself. You don't have to visit an expert every time your earrings, rings or chain lose its shine.
You can clean your plain ornaments, be it yellow gold, rose gold or white gold simply by soaking them in soapy water for some time. The soapy water removes the dirt and oils accumulated in the jewellery and restore the original shine. You can follow the below mentioned steps to retain the original sparkle of your gold ornaments:
First, take a bowl of lukewarm water and mix a few drops of dishwashing liquid or mild detergents to make a soapy solution.
Then soak your gold ornaments in the soapy water for around 15 to 20 minutes.
Using a soft-bristled brush to clean the dirt from the nooks of the ornaments.
After cleaning the dirt, rinse the ornaments in lukewarm water and dry it using a soft cloth. Keep the ornaments on the cloth for some time to dry completely.
Then store the jewellery properly in a jewellery box or wear it.
You can even use carbonated drinks to clean the dirt and debris accumulated in the jewellery or cleaning solution that is used by professional jeweller cleaners.
Cleaning gemstone studded gold jewellery
To clean gold ornament studded with gemstones, the above mentioned process shouldn't be used. The precious and semi-precious gemstones such as diamonds, rubies, emeralds etc. studded in gold ornaments enhance the beauty of the ornaments making you outshine whenever you wear those. The gemstones need proper cleaning and care to remain as it is.
Before cleaning ornaments with gemstone, you should check if the ornaments have any loose stones. Though you can use soapy water, you should avoid soaking your jewellery in water as water can get trapped in the setting. You can rinse your jewellery with warm water and clean it using a baby toothbrush. Then gently dry the jewellery using a soft cotton cloth completely before storing your jewellery box. You shouldn't use hot or freezing cold water to clean gemstone studded ornaments as precious stones like opal etc. can crack due to drastic change in temperature. For professional cleaning, you can visit your jeweller once every six months.