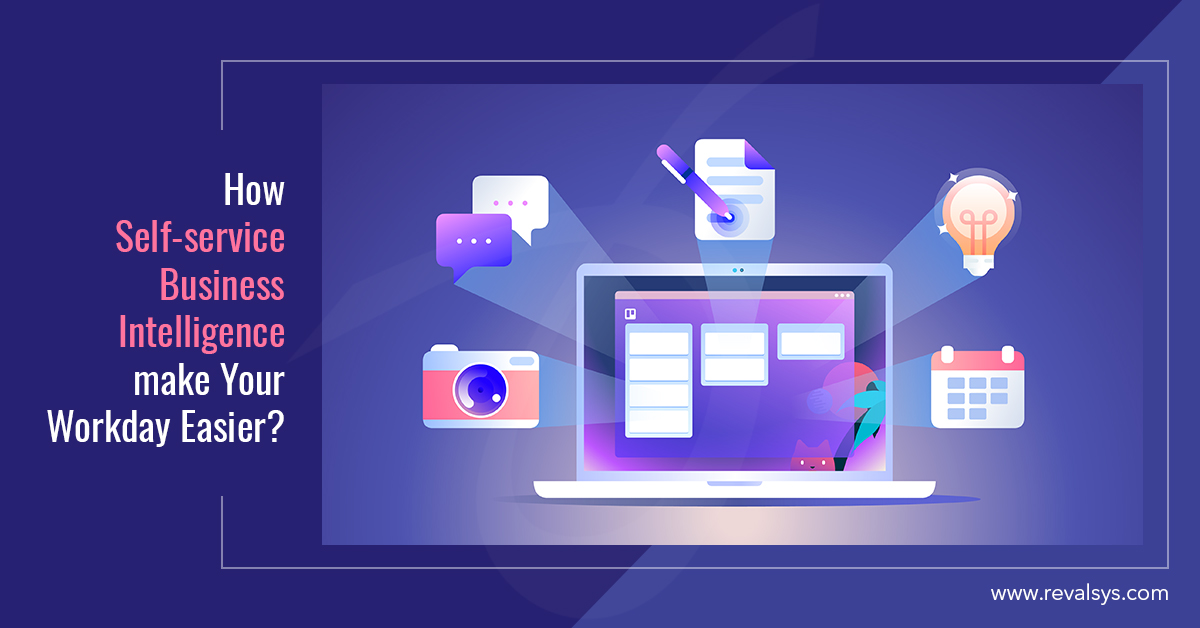 In today's business environment, a significant percentage of employees use multiple applications during the entire day for work-related purposes. The percentage has been increasing at a rapid pace with more use of mobile devices, automation of operational workflows and the overall trend towards digitization.
The different data sources, getting operational insights and the need for strong analytics and reporting makes it quite a herculean task for the marketers to achieve their goals. However, using business intelligence you can turn the complex work into simpler ones. With self-service business intelligence, you can make your workday easier.
Let's check a few ways:
• Integration is everything
Generally, the main barrier to empower the supervisory teams and management is the over dependence on the IT department. They are unable to do their own analytics and reporting. When you have a seamless integration of different work processes, the management teams can work with data easily to perform business analysis and create operational reports.
• Understandable user interface
When the different data sources get integrated properly, it allows the management to create compelling business reports regarding the day-to-day operational workflows. It also lets self-service business intelligence to do larger assessments in your business. And when you have a strong user interface, it allows the users to perform the functions thoroughly and intuitively. User interface has become a vital component of analytics and reporting. The user should be able to convert raw data into information that are valuable to the business.
• Mobile functionality
With self-service business intelligence, users should be able to access the same data sets from different devices such as smartphones, tablets and laptops from anywhere and anytime. However, with this functionality, the user experience shouldn't degrade. No matter you're in a client meeting, conference room or hotel lounge, the supervisors should be able to access information without any hassle.