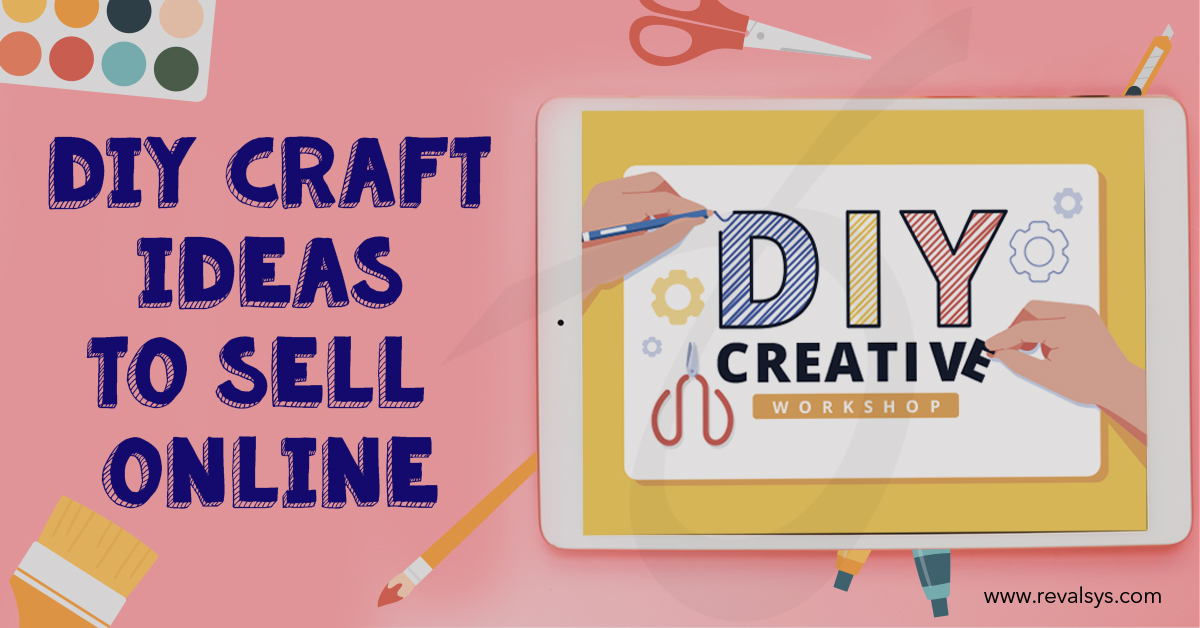 Crafting is a fun, stress-free activity. There is no greater joy than creating things from scratch. And if you are really passionate about crafting, the internet is an avenue for you to use your passion for your profit. There are many DIY crafts that you can make and sell from the comfort of your home, some of which have been listed below:
Soaps
For beauty and environment-conscious people, you can make soaps in your own kitchen. You can use avocado or coconut oil and shea or cocoa butter for the base, and essential oils made from herbs or flowers for fragrance.
T-shirts
Custom-made clothes never go out of fashion, and make customers feel special. You can make bright and colorful tie-dye or block-printed t-shirts using minimal equipment. The tie-and-dye technique, as the name suggests, involves two steps. Clothes are first tied into several small knots and then dyed with colors. You can get the kit for block printing including the wooden blocks and colors from any online or physical store.
Jewelry
There are many affordable material options available for making jewelry and lockets, like beads, pearls, feathers, and fabric. You can also use these materials from items that can be found in your house. You can customize jewelry by painting names or designs on them. Now, all you need is hooks, pliers, wires, and wire cutters, and you can get started with designing jewelry.
Organizers
Organizers are great multipurpose utility products. They are used to hold multiple items like stationery, jewelry, cutlery, food, etc. You can make organizers out of wood, plastic, thermocol, cloth, or paper. You can make divided turntable organizers, simple containers/dishes or carve them into interesting shapes, and paint them or customize them with names.
Paintings
If you are artistically inclined, put it to good use. Paintings are used in homes, offices, and various public places for decoration purposes. Oil, watercolor, pastel, spray, or pencil – no matter what your style is, it has an audience.
Coasters
Coasters help to keep coffee tables and dining tables clean by protecting them from spills and are a necessity for every household. You can design coasters that also beautify the tables, using carved engraved wood or knitted/sewn fabric.
Photo Frames
Even in the times of digital photography and online photo storage, photo frames have not gone out of style. Photo frames are a way for people to display and revisit precious memories. Therefore, having a good photo frame to decorate pictures is as important for them as getting the perfect pictures. You can make photo frames out of wood pieces instead of the regular square wooden frames, or create mosaic frames using old CDs.
Tote Bags
Tote bags are handbags made out of cloth. They are large bags without closures and can be used for multiple purposes like work and shopping. With people's lifestyles becoming increasingly hectic, they are choosing these handbags to go from day to night. By selling tote bags, you can also give people an opportunity to switch from work to play in a sustainable way.
Stuffed Toys
Children can never have enough toys. They are their best playtime and sleep-time companions. If you love crocheting, you can create many different kinds of adorable and safe toys of various sizes for children using this technique.
Pillow Covers
Pillows are the first thing that people see on sofas and beds. They can instantly uplift those pieces of furniture and the rooms. Many people like to change up their pillow covers with seasons or just to give their rooms a fresh look. You can help them give a makeover to their furniture and homes by making pillow covers. You can use your own outfits to make the covers – this way you won't have to purchase material, zippers, and buttons separately.