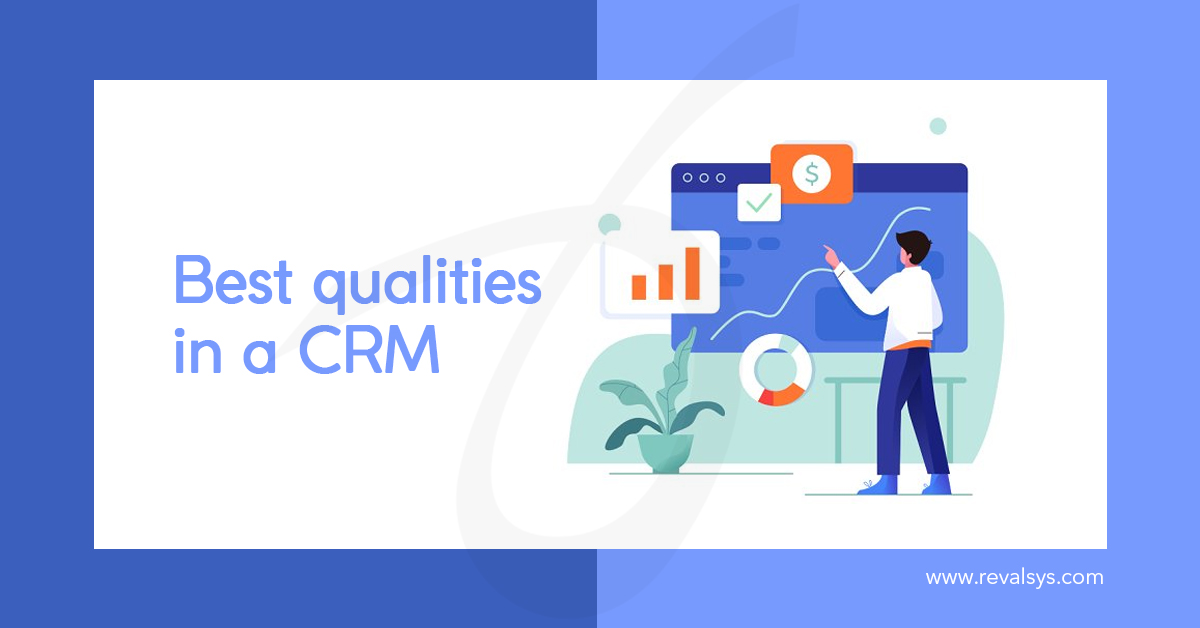 For those who want to move their business to the next level, Customer Relationship Management software acts as a vital tool these days. With an array of useful features, CRM system benefits your business in different ways. But what if you haven't chosen the right one! So, choosing the right software is vital to derive the best out such system.
Below are some of the qualities which good CRM software possess. So, look for these best qualities before buying CRM software for your company and incorporating it in your business.
• Simple to Use
Usage issues of any software are very important for that to be used efficiently. Analyzing CRM software regarding the user interface before buying is must. Simple and easy to use CRM software allows your staffs to use it easily without facing any problem.
• Customizable
The CRM system you would be incorporating should be customizable according to your requirements.
• Content Management
Good CRM system must possess the ability to manage and synchronize the contacts and contain all information of a customer along with history of interaction. It must possess features like importing contact list and synchronizing the list with third party application like Microsoft Outlook, Gmail etc.
• Upgradable
Go for CRM software that can be upgraded. With your business growing day-by-day, you business requirements might change to keep in trend with the situation. Upgradable CRM system eliminates the task of working with a new system.
• Automated sales and marketing processes
From conceptualization, testing, and analyzing the performance of a marketing campaign, a useful CRM system can perform all these functions.
• Accessibility
Business requirements need data and information to be accessible anywhere at any point of time. Sometimes, you may not be present at office and may not have your laptop along with you when out of office. In such situations, you should be able to access data from your phone, tablets, iPad etc. Hence, you should opt for CRM system which could be accessible using such devices.