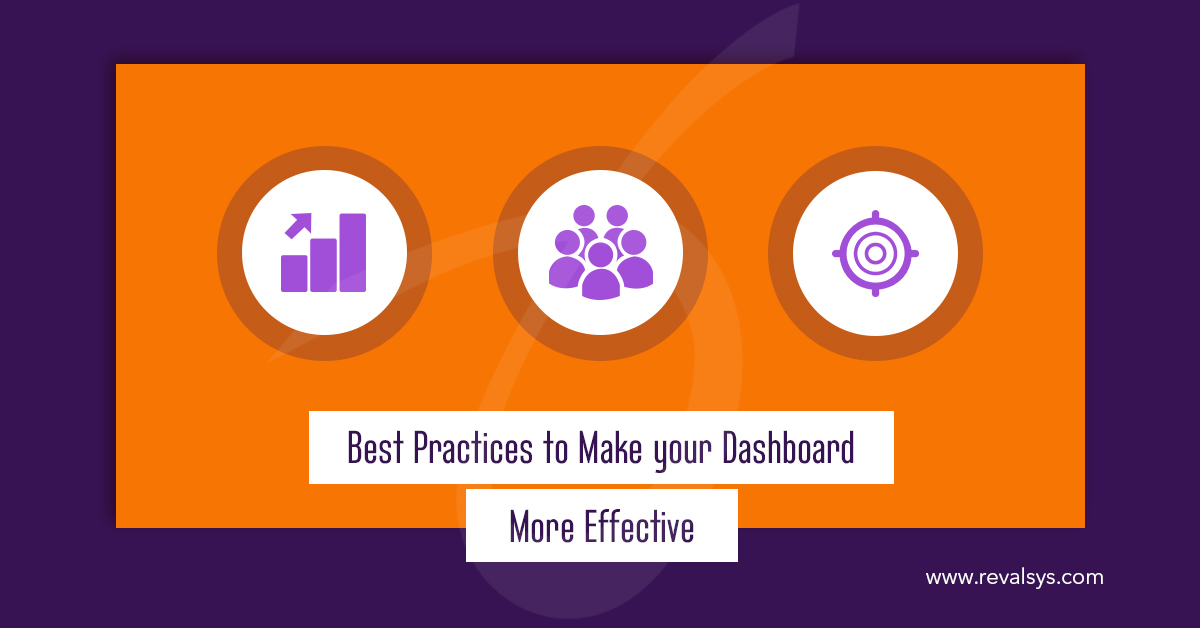 In today's business scenario, data is crucial to the success of a business. Businesses know the importance of data and in fact they are flooded with the same. However, not all has realized just having data is not enough. It should be used the right way. Data visualization is the best thing you can do with your data to derive the best result out of it.
The organisation's effort to visualize data becomes effective only when you offer well-designed dashboards. An effective dashboard help in uncovering key insights, speed up decision making process, make better business decisions etc.
Let's check some best practices to make your dashboard more effective.
• Know your purpose and audience
You should be very clear about the purpose of your dashboard. In addition to knowing what you'll be trying to say, you should know well to whom you are creating the dashboard.
• Avoid clutter
Though it's quite tempting to put every possible chart when you create a dashboard for the first time, it's not the right thing to do. The trick is to eliminate every possible distraction so that the users derive the right message from the dashboard. As this is an iterative process, you can get the better version over time.
• Use white space
If there is no white space between widgets or objects, the dashboard will definitely look cluttered. Distinguishing what information is important becomes difficult in the absence of white space.
• Make use of grid layout
Considering grid format to place objects on the dashboard is beneficial as it offers a reading order. The users can guide themselves through the dashboard in a logical and predictable way.
• Use the right fonts
Typography is an important factor to produce an effective dashboard. Though you may feel like using various fonts and sizes, it's not recommended to do so. Rather have a clear hierarchy for the typography you'll use in the dashboard.
• Simplify the use of colours
When building a dashboard, you can add value by making things colourful. However, using unnecessary colour won't add any value. Every single colour you use in a dashboard should be justifiable. You should know well why you've chosen the colour and what does it communicate.
Dashboard being a useful management tool, it is more than just putting some data points in a single spot. To make the dashboard useful, you have to present the data effectively.