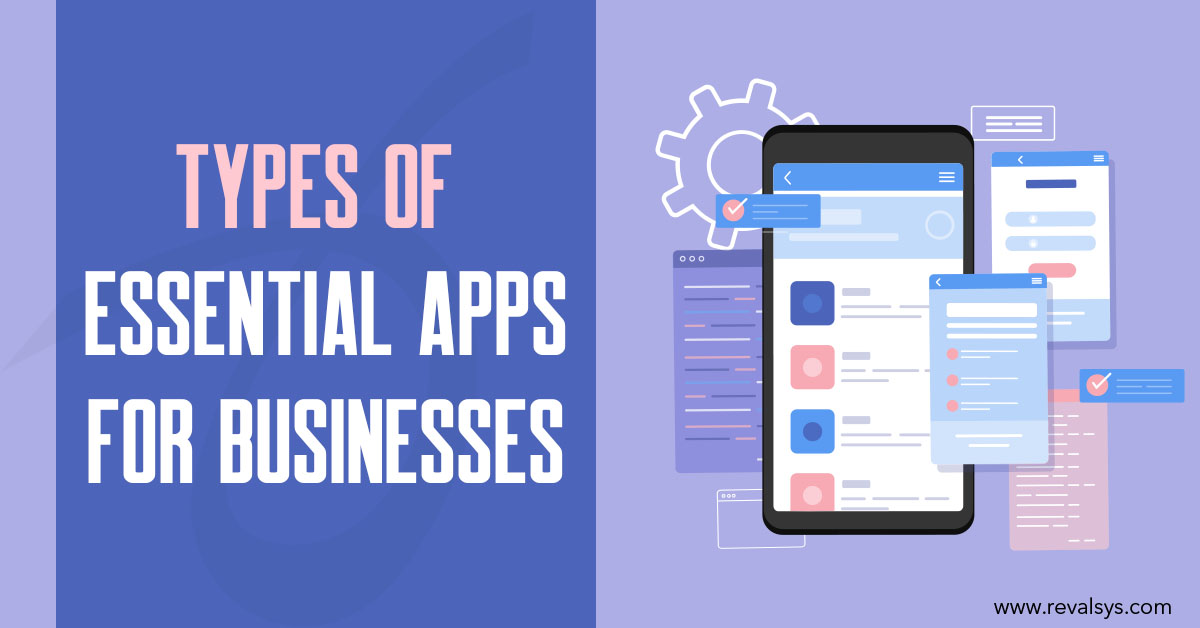 Mobile apps have simplified not only the way people live but also the way they work. Employees, team leaders, and business owners are always moving between meetings and tasks to meet their goals. Mobile apps help them to automate and organise tasks effectively on the go, delegate them when needed, and ensure that they are done in time.
No matter what kind or size of business you own, there are mobile apps that can help you to increase productivity. This article lists a few such types of apps:
Lists
For a business to succeed, it is important for its employees to work efficiently and stay organised. A lists app allows employees to organise their days. They can use it to create short-term and long-term goals and share them with their colleagues. By doing this they can make sure that they are all on the same page and can monitor the progress of each task.
Notes
Notes apps serve a similar purpose as lists apps. They can be used to quickly note down important ideas that were discussed to be developed. A lot of notes apps are also equipped with a recorder which is a much faster way to make notes.
HRMS
HRMS or the Human Resources Management System is a software app using which businesses can efficiently manage their business processes and human resources. It reduces HR intervention and speeds up time-consuming processes like creating reports, task and time sheets, and leave and Paid Time Off requests by facilitating Employee Self-Service. This mitigates errors, saves time, and enhances productivity of both employees and HR teams.
Social Media Analytics And Content Scheduling
Timing is everything for social media posts. To achieve maximum visibility, just creating good content won't cut it. Businesses must post content when their followers are active on their target channels. This is where social media analytics and scheduling apps can help.
Analytical apps show details about followers like demographics and active days and times, and details about posts like views, likes, shares, comments, etc. Marketing teams can use this data to create their future posts and marketing campaigns.
Scheduling apps help to schedule content beforehand for multiple social media sites in one place. With these apps, there is no need to separately log in to each social media site to post, and posting deadlines are not missed due to other priorities. This leaves marketing teams more time on hand to focus on other important tasks.
Payment Wallets
Payment wallets became a norm in India after demonetisation and COVID-19 lockdowns. Payment wallets are apps that enable online payments and money transfers. They can be used at multiple shops, eateries, banks, websites, etc. They allow to skip the wait in queues to withdraw cash and make payments, and the need for human involvement in the process. They also help to save paper and conserve the environment.
Communication
Effective communication at every level is the foundation of a successful business. Email is the most commonly used medium for official communication, but it is not always ideal. It can't be used to communicate with employees who are on leave or in areas with little to no internet connectivity or phone signal. Mobile apps come in handy in such situations. They can be useful for securely sending messages immediately to multiple recipients at a time. They can also be designed to work offline unlike email apps.
Travel
Travel is a very important part of doing business, especially in today's globalised world. Apps help to make the process easier. They automate the process of bookings and eliminate the need for a travel assistant and a tour guide.
Flight and hotel booking apps facilitate making bookings from anywhere. A map app saves the hassle of carrying around physical maps for multiple places. However, on the other hand, having multiple apps on a device slows it down. An all-in-one app will have all these features in one place.