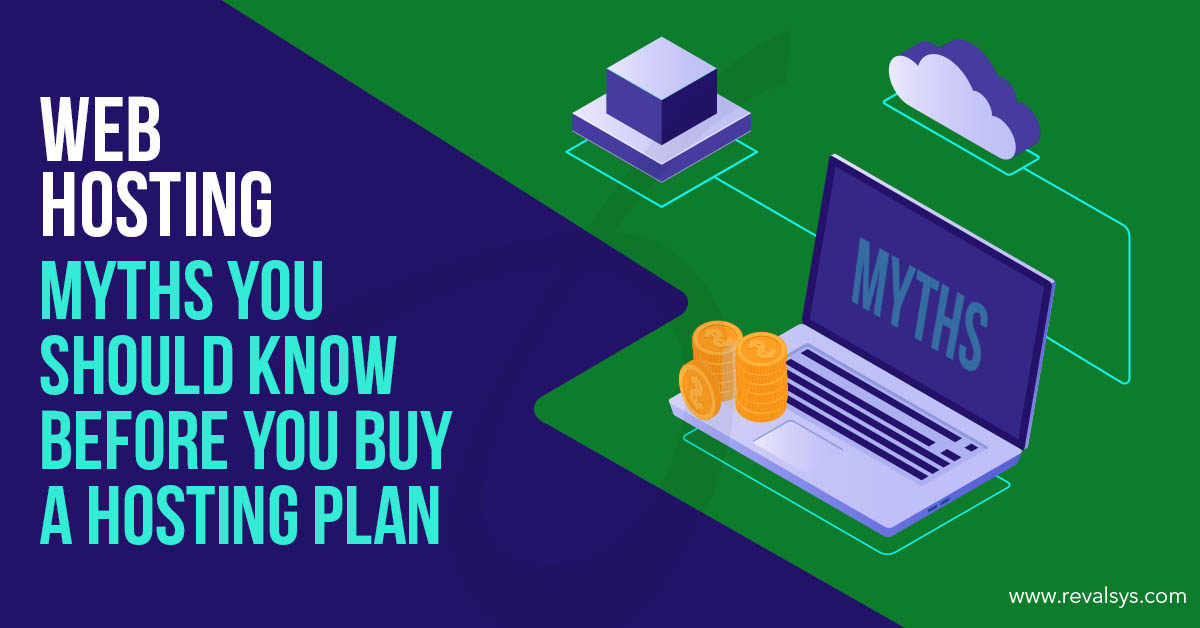 The step after creating a website is hosting it on a server. Hosting service providers allow their clients to upload their websites on online servers for public viewing and maintain them.
Web hosting is a highly competitive business. While looking for a hosting service provider you can come across multiple companies offering you lucrative deals, and choosing from them can be overwhelming.
If you are a new business looking for a hosting plan for your website, here we have listed a few of the most common hosting myths that you must steer clear of in order to find the best plan:
Free Web Hosts Are A Great Option
It can be tempting to hire a hosting service provider that offers a free plan, but their services are not always reliable. Such plans often come with fine print. In a bid to save money, you must not choose a plan that leaves out important features or offers free services for only a limited period of time. Also, hosts that provide you services for free earn their money from advertisements. They display the ads on your website, which slows the website down. This leads to low customer satisfaction, a high bounce rate, and a damaged reputation for you.
Unlimited Plans Are Truly Unlimited
Just as you don't get a plan for free, you also don't get a plan that offers you an unlimited amount of bandwidth and disk space. Cheap plans offer less bandwidth and disk space that, though unlimited, might not suffice you after a point if you are a growing company. Also, if you choose a shared hosting plan, its bandwidth and disk space will be divided between you and the other websites that share your server, leaving you with just a small portion of the resources.
The More Expensive A Plan Is, The Better
Not all web hosting companies that offer cheap plans are inefficient or lack good features. You should always do your own research before choosing a company and not let the price influence your decision. Shortlist a few companies, compare their services, and then choose one that offers the best services and fits your requirements the best.
Monthly Plans Are Ideal For Starters
Monthly plans are most commonly preferred as they are low-commitment plans. You can test them for one or more months and opt-out at the end of any month. However, these plans are also a trap. Monthly plans are designed to be more expensive than annual plans to lure customers into buying the latter and establishing long-term relationships with hosting companies.
Good Hosting Companies Have No Negative Reviews
It is not possible for hosting companies to satisfy all of their customers. Every company, irrespective of its size and experience, will have one or two negative reviews from customers who might not be satisfied with some of the services offered. But this does not mean that they are bad companies. On the other hand, it also does not mean that you can disregard those reviews while choosing a company. You should read the reviews, understand what they were about, and how the companies responded to and resolved them. Ultimately, the only way you can know if a company is good for you is by testing its plan out.
All Hosting Companies Are The Same
All hosting companies provide similar services, but you cannot just choose any one company. You have to decide which type of hosting you need. The amount of disk space, price package, website load speed, and uptime offered by different companies are different. Some companies might not offer backups and an SSL certificate. You have to consider these aspects before zeroing in on a hosting company.