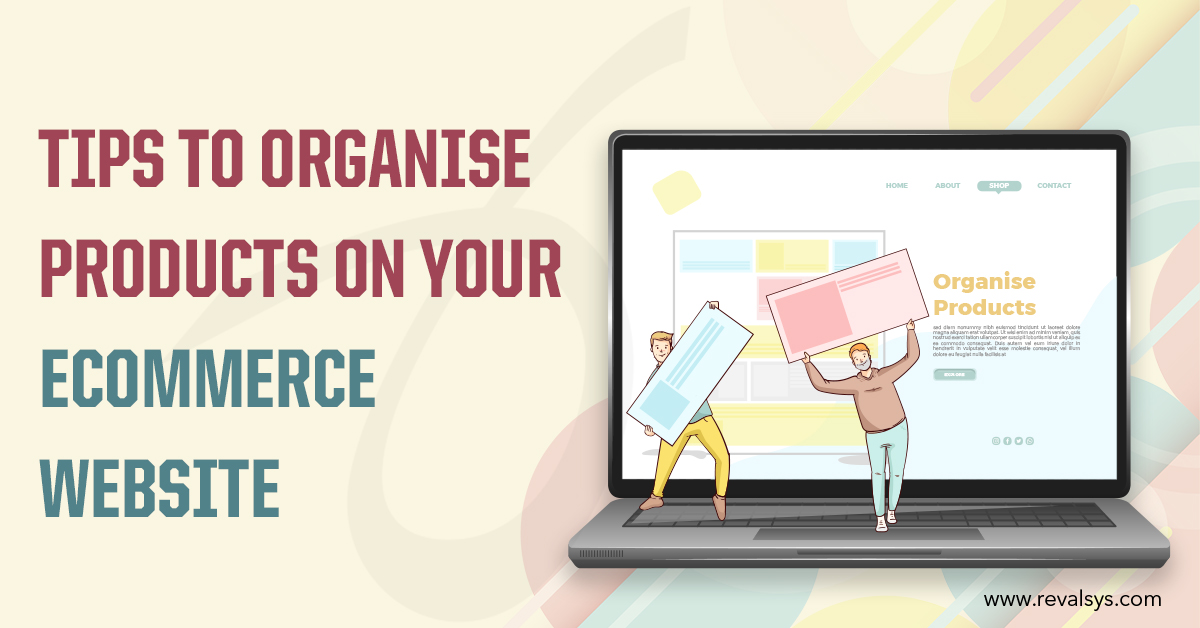 Organisation of products is the process of sorting them on a website into appropriate categories. When done well, it helps your customers to find and purchase the products in the least number of clicks, which enhances their shopping experience and increases your leads. On the other hand, a clumsy website with poorly organised products results in a higher bounce rate for it.
While organising products seems simple, it becomes difficult due to the number of products that need to be organised. And sometimes the products might belong to more than one category, which complicates the process of sorting them even further. You have to decide on the categories for your products based on how you want your visitors to look for them on your website.
Steps To Organise Products On Your Ecommerce Website
Determine the way your customers look for products on similar websites
Create the first level of categories
Create the second level of categories
Create the third level of categories
Sort your products into each level
Product Category Levels
First Level
This level consists of the main set of categories that are displayed on the home page. If you are a jewellery brand, this category will consist of sections like:
Necklaces
Bracelets
Rings
Anklets
Second Level
This level is where the subcategories begin. They are displayed in the dropdown menus of each main category tab on the homepage or on the top of each main category page. In this category, each of the above-mentioned products can be divided into:
Third Level
This level consists of attributes and values. They are technical details that can be used to sort products within each category. They are displayed on the sides of category pages.
Attributes
Attributes are given to products to sort them further. Some of the attributes that can be applied to pieces of jewellery are:
Size
Metal
Price
Occasion
Values
A unique set of values is used to describe each attribute in further detail. Values appear in the dropdown menus of attributes. The values that can be applied to each of the above-mentioned attributes are:
Size – 38 mm, 14, cm, etc.
Metal – Gold, diamond, platinum, etc.
Price – Less than Rs 1000, between Rs 1000-2000, more than Rs 2000, etc.
Occasion – Daily wear, workwear, partywear, etc.
Sorting The Products
You can sort the products within their respective categories in the following ways:
Size – lowest to highest or vice versa
Price – lowest to highest or vice versa
Metal, occasion, and product name – Ascending or descending alphabetical order
Best Practices For Organising Products On Your Ecommerce Website
Try Not To Over-Categorise
Sometimes organising products results in the creation of too many categories. This confuses visitors, who end up browsing the website for a long time looking for products and leave without making a purchase. To avoid this, limit the number of main categories to up to three.
Avoid Duplicating Categories
When you duplicate categories, you end up with multiple categories containing similar products, making your website look cluttered. In such cases, combine the categories or have some of them as subcategories. For example, instead of having "yellow gold jewellery" and "white gold jewellery" as separate categories, you can make them a part of the main category of "gold jewellery".
Refrain From Having One Product Under More Than One Category
This is another kind of duplication that creates confusion. For instance, avoid having a subcategory of "gold rings" under two main categories of "gold jewellery" and "rings". Instead, make "gold jewellery" the main category and "rings" a subcategory, or have "rings" as the main category and make "gold" a filter.
Do Not Use "Other" As A Category
To find your products quickly it is important that your visitors understand your product categories. To ensure this you must label the categories appropriately. An important step in this process is doing away with the "Other" category. It does not clearly convey the kind of products it contains and can confuse people who might not visit that category at all. Even if you just have one or two products that are not fitting into the rest of the categories, try to group them into a suitable new category with an appropriate name.